VIDEO: Large whale washes ashore on Angus beach
A dead whale has been discovered on an Angus beach.
The "massive" mammal was discovered by Arbroath joiner Lee Mitchell at Lunan Bay on Wednesday morning.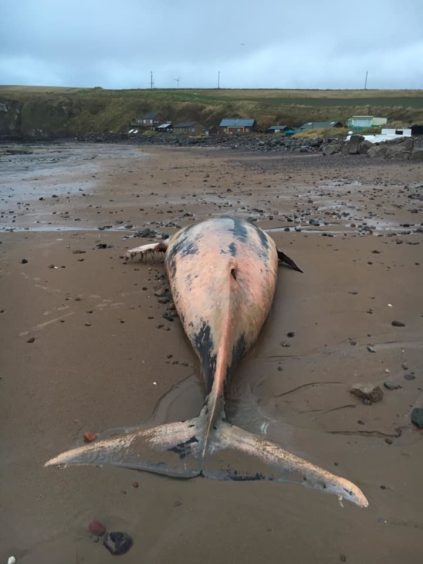 Lee, 26,  was working on a beach hut with his dad, Brian, when the body of the whale emerged from the receding tide.
He estimated it is about 20ft long.
It is believed to be a minke whale in an advanced state of autolysis – also known as self-digestion or post-mortem change.
Lee said: "We have been working down here all day but at about 8am, when the tide went out, the first thing we saw was what I thought was a massive pink fishing net.
"It turned out to be a massive whale.
---
---
"It looks like it has been dead for a while and has been washed up this morning.
"It has been stormy today and it has been battered by the tide."
A spokesman for Angus Council said it had been made aware of the whale.
He added: "We will make further inquiries alongside our partner agencies."
A spokesman for the Scottish Environment Protection Agency said: "We are aware of reports of a dead whale discovered at Lunan Bay.
"We will assist the local authority in their consideration of suitable disposal options for the whale's remains."
The Scottish Marine Animal Stranding Scheme has been made aware of the dead sea creature.
A spokeswoman for the organisation said locals should keep their distance from the carcass.
She added: "There are a number of known pathogens carried by marine mammals, and although the risk of pathogen transfer from a marine mammal carcass to humans is small, we do recommend to keep your distance and do not touch any dead animals on the beach.
"We at the Scottish Marine Animal Stranding Scheme are the dedicated research and reporting scheme and record all dead stranded marine mammals, sea turtles, and sharks along the Scottish coastline.
"Animals that are in a relatively fresh condition are often collected for necropsy to establish a cause of death, others are measured and sampled by trained volunteers, and if animals are too decomposed for either of those options, they are still logged in a publicly accessible database.
"We would rather have the same animal reported many of times than not at all, so if you come across any on your beach walk please do always report them into us via email (strandings@sruc.ac.uk) or phone (07979 245893).
"If you can get some photographs and a location along with your report that would be really useful as they allow for us to assess the species and condition of the carcass, and from there we can determine what action is taken."
It comes after a 45ft sperm whale washed ashore near Monifieth in March, with sealife experts forced to carry out a complicated autopsy and burial on the beach.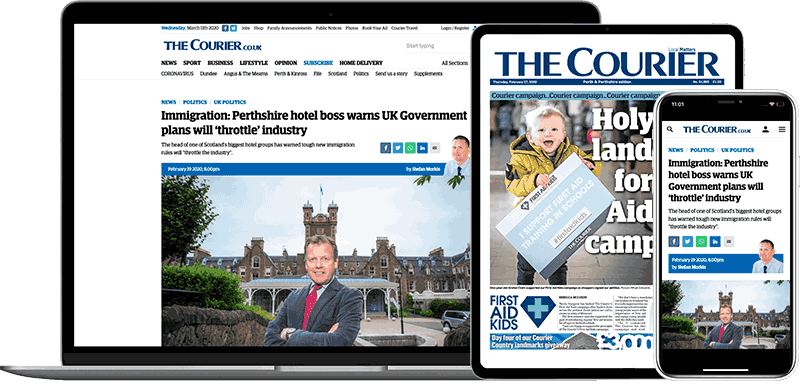 Help support quality local journalism … become a digital subscriber to The Courier
For as little as £5.99 a month you can access all of our content, including Premium articles.
Subscribe