'My litter pony' Glen is helping clear up the streets of Angus
By
Jim Millar
May 10 2019, 8.05am
Updated: May 10 2019, 1.29pm
A new recruit has been deployed in the fight to keep an Angus village free of litter.
Glen the pony, who stands at just 37 inches tall in his horseshoes has been out with the St Vigeans Conservation Network as part of their litter picking team.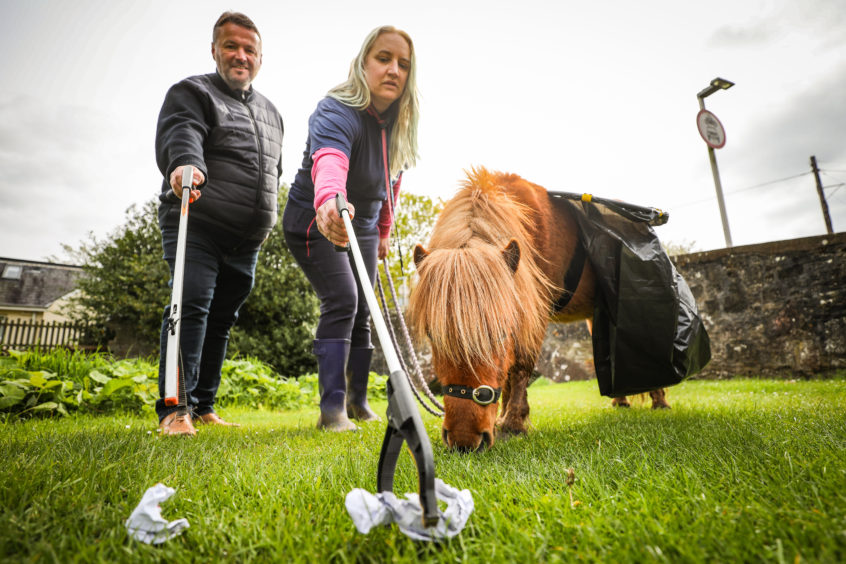 The four-year-old equine proved to be a major hit with the group at his first outing, and his owner, Sarah Harrison, has vowed he will be back to help.
Group Chairman Ralph Coutts said: "Sarah has been a member of the group for some time now and had mentioned Glen previously and wondered how he could get involved.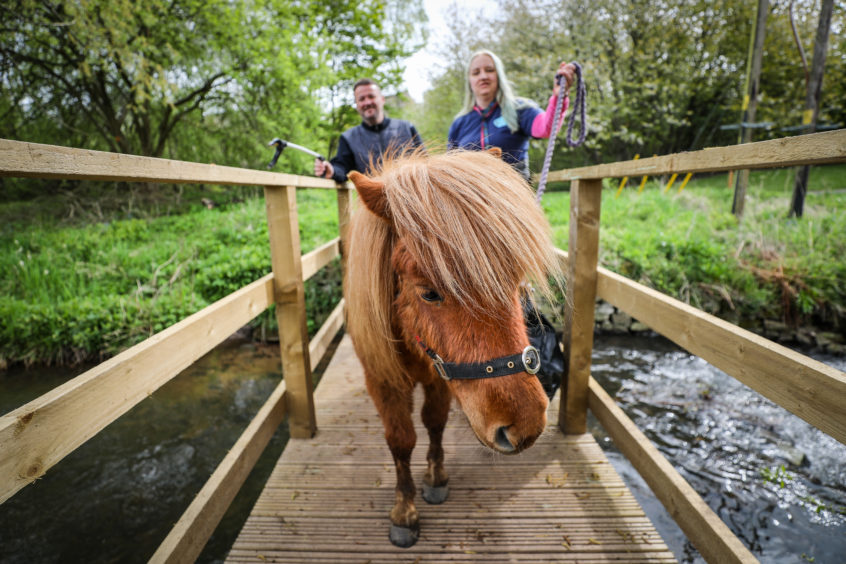 "She actually brought him round to my house, where he decided to help himself to my lawn. He's got a great personality, and is almost like a big dog, and great to be around."
Mr Coutts added Glen, dubbed "my litter pony",  was fast becoming a mascot for the group and in addition to helping with litter duties, is raising the profile of the group's work.
He said: "When it comes to what we do, every day is a school day for us, as we have such a broad range of members who have different skill sets.
"People are now coming from outside the immediate area to help, and are often extremely knowledgeable on subjects that are important to the group."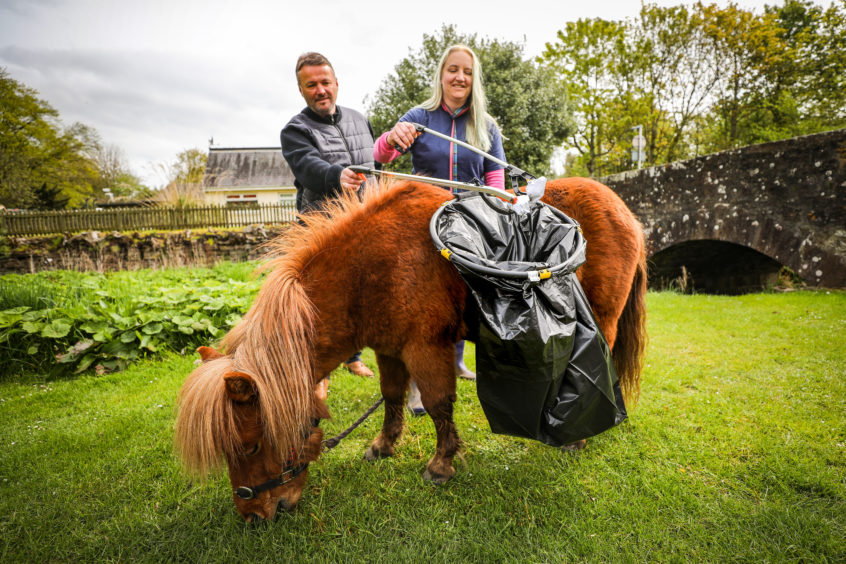 The Network is now in its fourth year of voluntary work in and around the historic village on the outskirts of Arbroath, and is hoping to acquire a portable classroom to help them study the biodiversity of the area.
Sarah Harrison said that Glen seemed to enjoy his litter-picking adventure and likes meeting people.
She said: "We managed to get litter hoops fixed to his harness, and walked him through the village.
"We picked up litter and just put it straight into the bags that Glen was carrying.
"A lot of children came up to see him and we explained what we were doing and how important it is not to drop litter, so it has been a great opportunity to educate people about the importance of conservation."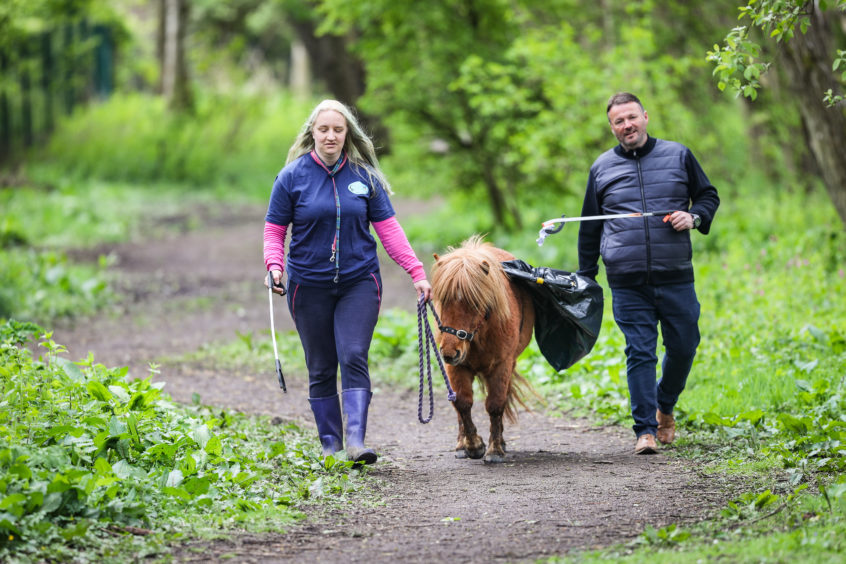 Although Glen will not be joining the team on every session, the team are looking forward to welcoming him back in the future.