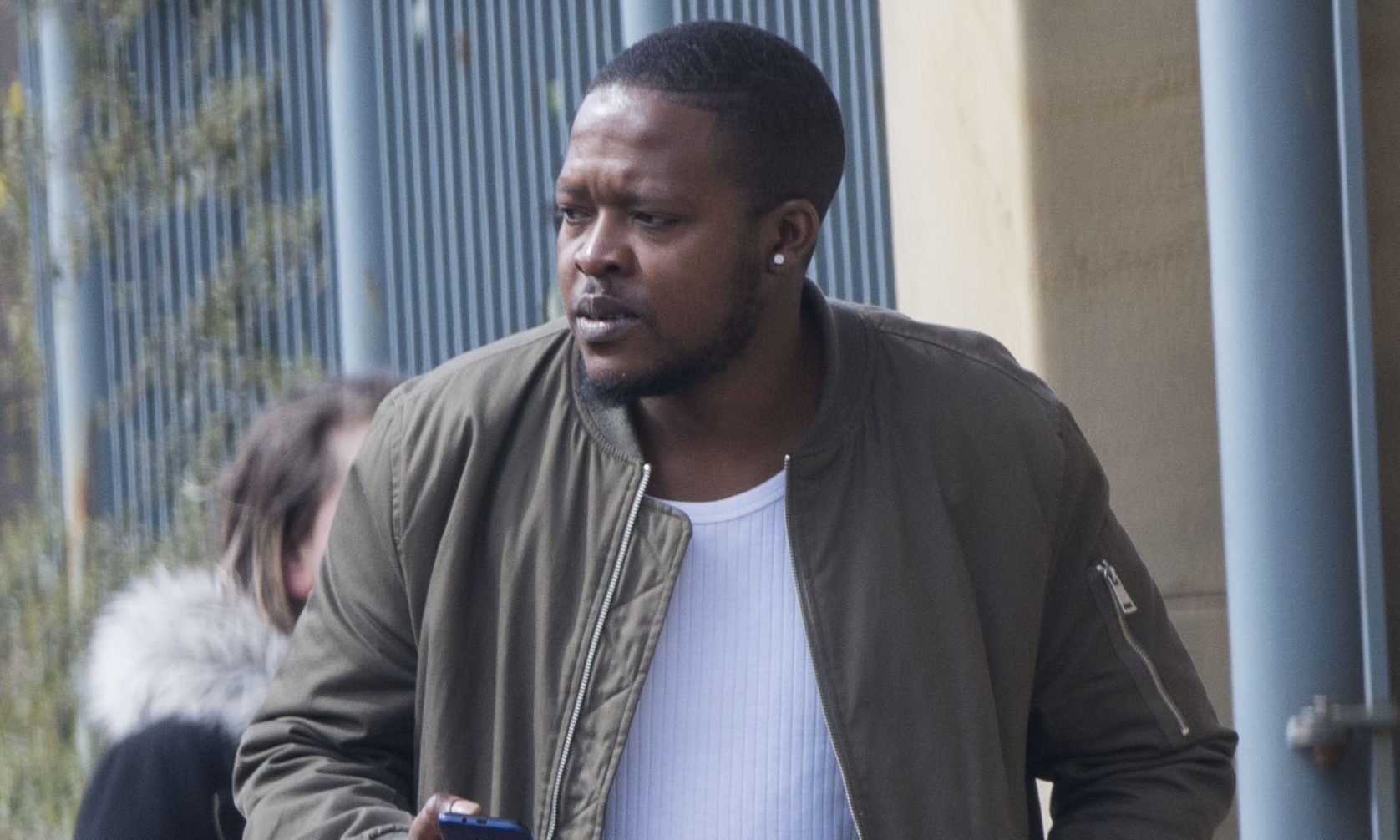 A Dundee man has been jailed after terrifying children as he drove along a pavement outside a school in a bid to escape police.
Pupils had to run into the middle of the road to avoid being run down by Geoffrey Goto.
The unlicensed and uninsured driver was trying to escape from police who had pulled him over on Lawton Road on June 6 last year.
Fiscal depute Eilidh Robertson told a jury at Dundee Sheriff Court: "He drove in a horrendously unsafe fashion. It was only through sheer luck that no-one was injured or even worse."
The court heard Goto's car and description had been circulated by an officer who had seen him nearby.
PC Sean Petrie, 25, said they then spotted Goto's Ford Fiesta outside the then temporary base of Harris Academy in Lawton Road.
He said: "We pulled in front of him to stop him and I got out to go to his door. As I approached he began to reverse backwards.
"There was a lollipop man helping children cross in the middle of the road and he stopped just short of him.
"He then mounted the pavement – he travelled along it for about 300 yards towards the junction with Byron Street.
"There were parked cars on that side of the road so he was fully on the pavement.
"On the other side of the pavement was the gates of the school playground.
"It was a sharp acceleration – he was going quick.
"There were children about and I saw a group of four schoolchildren walking towards his direction who had to take evasive action to avoid a collision.
"Two or three of them had to run into the carriageway to avoid the vehicle."
Almost six months earlier Goto had been pulled over in Macalpine Road for speeding with no lights on in the dark.
Police pulled him over but again he reversed away – this time going round a roundabout backwards before driving off at a speed so fast that officers had to abandon their pursuit on safety grounds.
Two officers said they got a clear look at Goto and identified him as the driver.
But defence solicitor Paul Parker Smith asked PC Darren Smith, 42: "This is a dark-skinned gentleman. It was dark – only street lighting – and your car's blue lights were flashing. These were not ideal conditions – you couldn't have picked out his features?"
PC Smith said: "I am clear – he was the driver."
Goto, 31, of Hoylake Place, Dundee, denied 12 charges on indictment including two of dangerous driving – one committed on January 9 last year and the other on June 6 – as well as one of police assault, one of resisting arrest and eight other road traffic offences.
However, a jury of six men and nine women took an hour and a half to find him guilty of all 12 charges.
Sheriff George Way jailed Goto for 15 months and banned him from the road for five years for his "quite outrageous" driving.
He said: "You have been found guilty of extremely grave charges. The two dangerous driving offences were not only atrocious in their level and scale but in the persistence of the driving itself.
"You say it was not you but it can't be lost on you that the dangerous driving came from a deliberate attempt to evade the police.
"The persistence of that driving was quite outrageous. You drove on the pavement for over 300 metres and the schoolchildren had to scatter to avoid the vehicle."