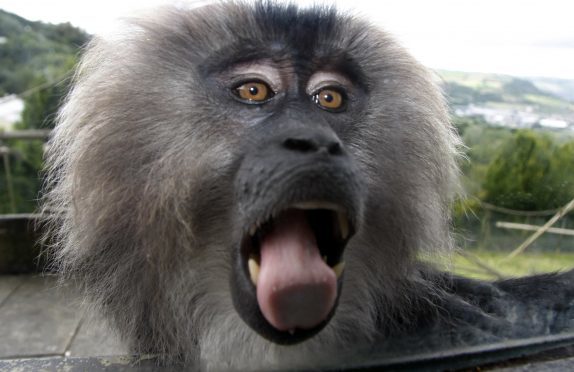 Dundee will have extra monkey magic from this weekend.
Camperdown Wildlife Centre is awaiting the arrival of a troupe of 11 endangered lion-tailed macaques.
The endangered animals are being drafted into the centre from Belfast Zoo and will arrive on Saturday.
To allow the animals the chance to settle into their new surroundings, Camperdown will close to members of the public on Saturday, with the fresh arrivals available to the public for the first time on Sunday from 10am.
The troupe consists of seven females and four males.
The youngest was born in June of this year and the oldest is nearly 20 years old and was born in December 1997.
Camperdown staff have been working behind the scenes to prepare the animals' enclosure, which has had an extra and holding area and three climbing frames and ropes connecting them to two sycamore trees.
Aileen Whitelaw, from the wildlife centre, said: "This is very exciting news for the centre and we can't wait to welcome the public on Sunday.
"We expect the macaques to be extremely popular with visitors and we are delighted they will get an early chance to see them.
"A number of authorities across the country still have school holidays and we hope families will take the opportunity to visit Dundee this weekend for a final outing."
Lion-tailed macaques are classed as endangered and the total wild population is estimated to be fewer than 4,000 individuals, made up of 47 isolated sub-populations in seven different locations.
The sub-populations tend to be small and in forest fragments that are isolated from each other.
Mainly arboreal, the species prefers the upper canopy of primary tropical evergreen rainforest but may also be found in monsoon forest in hilly country and in disturbed forest.
Lion-tailed macaques are endemic to the Western Ghats hill ranges in southwestern India from the Kalakkadu Hills north to Anshi Ghat, in the states of Karnataka, Kerala and Tamil Nadu.
Although the species has a relatively wide range, its area of occupancy is small and severely fragmented.
Camperdown Wildlife Centre opens daily between 10am and 3.30pm from October till February and 10am to 4.30pm between March and September.
Last admission is 45 minutes before the centre closes.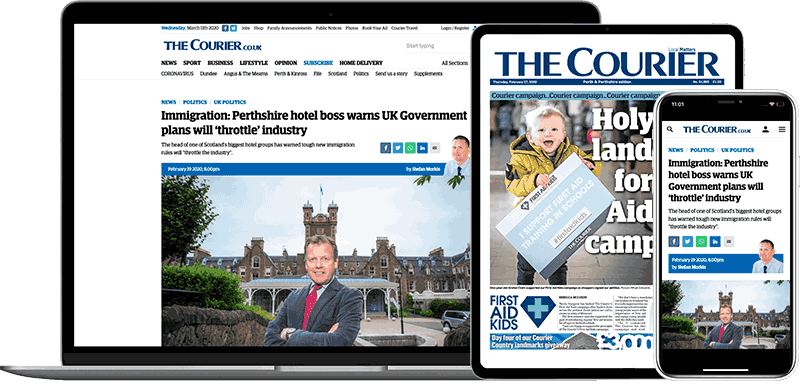 Help support quality local journalism … become a digital subscriber to The Courier
For as little as £5.99 a month you can access all of our content, including Premium articles.
Subscribe