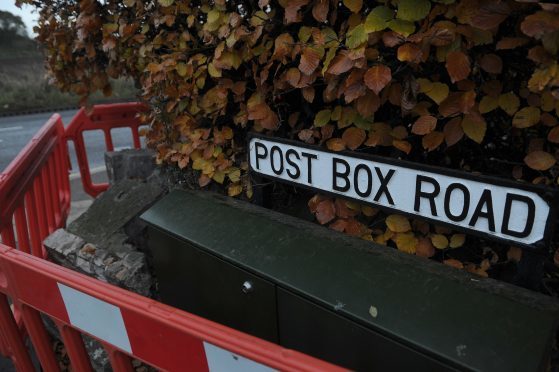 Birkhill's Post Box Road is without its little red namesake and residents have been left confused as to when it will be replaced.
A lorry careered into a private wall which corners Post Box Road and Coupar Angus Road in October, taking out a post box embedded into a private wall.
Locals took to social media to ask the organisation when the box would be replaced, due to a lack of information from Royal Mail.
Man asks @RoyalMail when post box removed from Post Box Road will be replaced.

Royal Mail: Ummm…

Thread ? https://t.co/uN1GVLl6u6

— Ruth Davidson (@RuthDavidsonMSP) November 14, 2017
The postal service said it could be some time before a box is reinstalled because of problems surrounding planning permission.
Scottish Conservative leader Ruth Davidson even commented on the problem, tweeting: "Post Box Road without a post box, well, it just ain't right…."
John D'Arcy, 70, lives on Post Box Road and said it was a shame a feature which had given the street its name had to be removed.
He said: "Back in October, a lorry proceeded up the street, became stuck and turned around back towards Coupar Angus Road.
"As it turned back on to Coupar Angus Road, it cut the corner, clipping the wall and leaving an enormous crack down the front.
"The wall then seems to have collapsed and the post box has been removed, but we haven't been told what has happened with the old box, or the mail which was in it. We can only assume it was Royal Mail who took it away.
"They really should put another one in. The old one which was in the wall was quite iconic looking. It was nice to look at and really has given this road its name.
"I can't see how a free-standing box would fit on the narrow pavement."
@RoyalMail @C_GHuband @JimSpenceSport @bobservant Still no Post Box in Post Box Road (DD2 5PX)! 3 weeks and no progress. When are we getting it back? pic.twitter.com/0eOt6zle68

— Birkie Boy (@Birkie_Boy) November 13, 2017
A Royal Mail spokesman said: "This was a wall post box in a private wall that was demolished and destroyed in a road traffic accident.
"Royal Mail will install a new freestanding lamp post box on Coupar Angus Road in the next few months once the necessary approvals from the council have been completed.
"Royal Mail is sorry for any inconvenience to customers and in the meantime customers can use the post box at Five Mile House Post Office, less than half a mile at 121 Coupar Angus Road."
A spokesperson for Angus Council would only say it was "a matter for Royal Mail".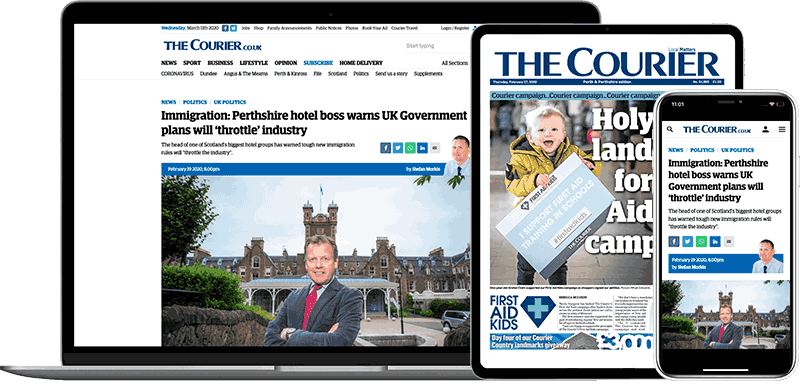 Help support quality local journalism … become a digital subscriber to The Courier
For as little as £5.99 a month you can access all of our content, including Premium articles.
Subscribe