Fife Council has joined forces with its West Lothian and Falkirk counterparts in the fight against poverty.
Council leaders have signed a partnership agreement which will see a new community development financial institution established which could save the economy £2.5 million.
This will offer affordable loans and budgeting advice and help people access other financial services and debt management.
The aim is to offer a competitive, socially responsible alternative to payday lenders for some of Scotland's most vulnerable residents.
Potential clients are those on lower incomes with little savings and poor credit rating. This group is often hard to reach, vulnerable and unwilling to seek advice.
Five Lamps, an experienced CDFI lender, has been appointed to progress the project.
Key features of the operation include:
Four shops, two of which will be in Fife, for face-to-face service. It is expected 15 new staff will be recruited for the service. In addition each shop will create an apprenticeship opportunity;
A pop up presence in each area to raise awareness of the service;
Support to make arrangements with local banks and credit unions to establish savings accounts;
Full participation in anti-poverty and financial inclusion partnership work;
Five Lamps will actively refer anyone who has not been successful in their loan application to other local advice and support services but will not itself deliver those services;
It is estimated that there is a potential social saving to the local economy of £2.5m, reflecting money saved in interest by customers who would have potentially borrowed from a more expensive source.
Fife leader David Ross commented: "It's unacceptable that in 2017 there are so many Fifers living in poverty.
"We are working hard to change that situation and are committed to creating a Fairer Fife for all our residents by 2030.
"One of the key recommendations from the Fairer Fife Commission was to help people on low incomes who might be tempted into debt by taking out high cost pay day loans.
"We're prioritising support and early intervention to help break the cycle of poverty and a greater reliance on public services for some people throughout their lives."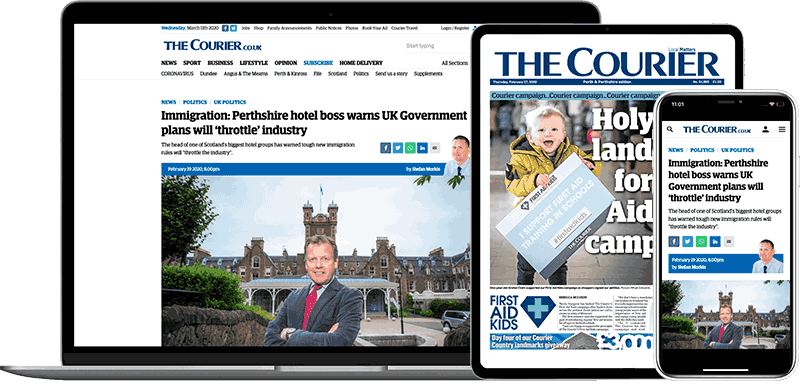 Help support quality local journalism … become a digital subscriber to The Courier
For as little as £5.99 a month you can access all of our content, including Premium articles.
Subscribe