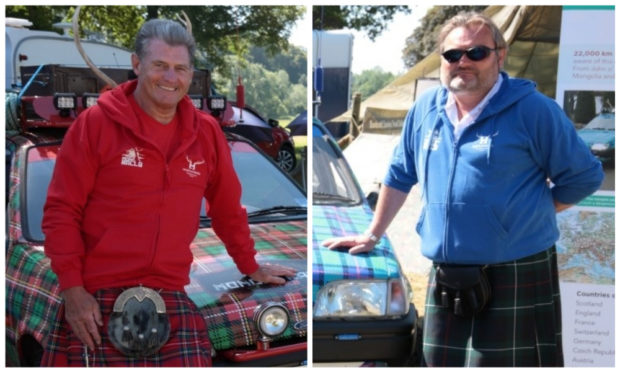 A global adventure in a good cause has ended up in a court battle over allegations of missing charity money.
Hotelier Gordon Blair and retired harbourmaster Brian Meldrum set off with their friends to tackle the Mongol Rally route in two Ford Fiestas.
Mr Blair, 73, from Perth, came up with the rally idea last year to raise money in a bid to find a cure for a rare hereditary condition called pheochromocytoma.
His friend Sue Williamson lost her life to the condition pheo, a type of tumour which affects a handful of Scots each year, so he set up the trip with her husband Jo.
Businessman Rick Wright and Mr Meldrum joined the team, who dubbed themselves the Highlanders.
Tayside trio reach half-way point in mammoth challenge to to save twins from rare genetic disease
But the unscheduled final destination is Perth Sheriff Court.
Mr Blair has lodged a simple procedure action for damages against Mr Meldrum.
He claims all of the charity money raised by Mr Meldrum has disappeared and that he has not handed over a penny of £480 he promised to commit.
Mr Meldrum is fighting the claim and has told the court the only £480 he had put forward was the sum required to pay upfront entry for the venture.
Mr Blair said: "The minimum payment I would expect him to make is the £500 or so charity money he collected and kept."
Sheriff William Wood told Mr Meldrum: "Mr Blair said he understands you had raised £480.
"It is a pity matters haven't been able to be resolved. Mediation obviously didn't help."
Mr Meldrum said: "I took payments for the rally itself.
"That was the initial entrance fee for the Mongol Rally.
"The charity money included the entrance fee.
"That has been paid."
The sheriff fixed a proof for early next year.
When the Highlanders left John o' Groats on the sponsored 14,000-mile drive last year, they did so after linking with Find A Cure and Cool Earth charities.
Mr Meldrum went as far as Turkey then flew home to Scotland.
The others continued and completed the drive to Siberia before returning with around £20,000 in total sponsorship.
It is understood the court claim was for £750 to cover £500 Mr Meldrum allegedly raised, along with £250 costs for a uniform and other items.
Mr Williamson, 68, a retired wine buyer from Dundee, said the aim of the eight-week drive was to double sums already raised for research charity Find A Cure.
Monumental challenge to save twins from rare genetic disease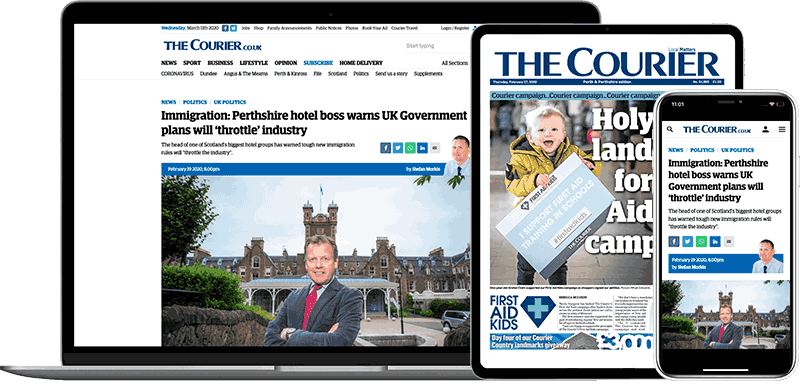 Help support quality local journalism … become a digital subscriber to The Courier
For as little as £5.99 a month you can access all of our content, including Premium articles.
Subscribe