A rare horse from a Perthshire stables has made a Japanese jockey's dreams come true.
Kambarbay, a metallic golden Akhal Teke stallion, will feature on a Fuji TV animal programme presented by million-selling pop singer and jockey Tomomi Kahara.
Filming for Doubutsu Chin Play Kou Play, which translates as Award-Winning Rare and Wonderful Animals, took place in St Andrews over the weekend and on Monday.
Footage was taken  Tomomir riding Kambarbay along the famous West Sands with St Andrews town in the background.
The episode will be shown in Japan next month.
Sayaka Hirakawa, who accompanied the film crew, said Tomomi had been excited to meet the golden horse.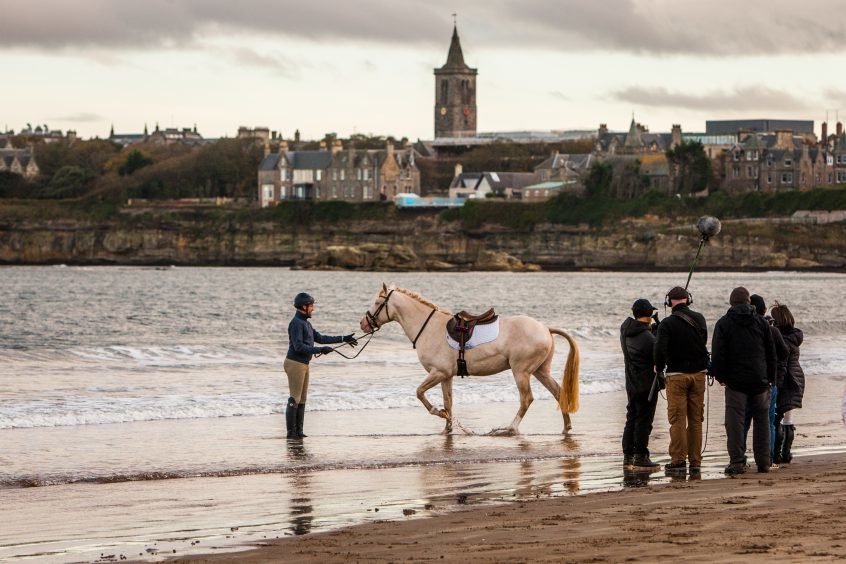 "It made her dreams come true to meet him," she said.
Kambarbay is based at Solaris Sport Horses in Braco near Dunblane.
Owner Rosalyn Serex said she had been contacted by a media company in London asking for permission to film the stallion.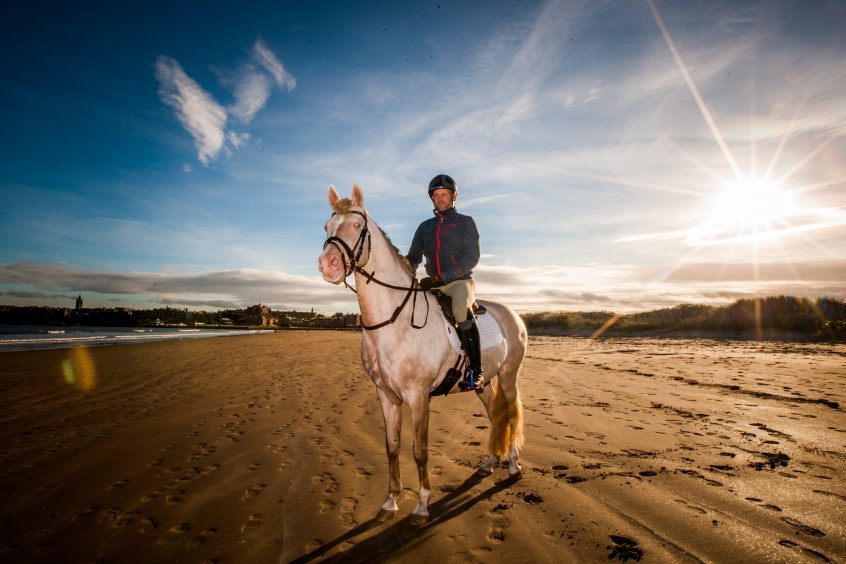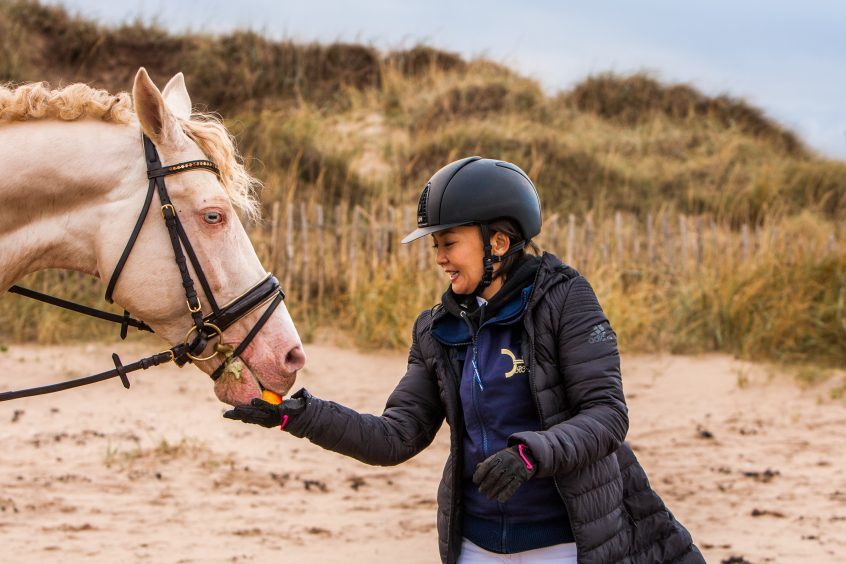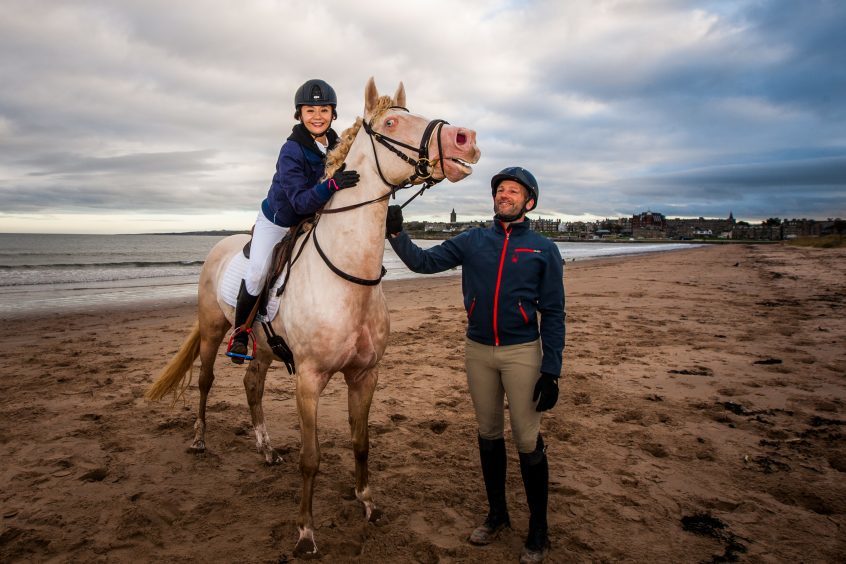 "It's definitely our strangest request," she said.
Originating in 3,500 BC, the Akhale Teke is the oldest breed of horse and is renowned for its amazing golden colours and a metallic sheen to its coat.
It is one of three racing breeds registered with the Jockey Club and originate from Turkmenistan.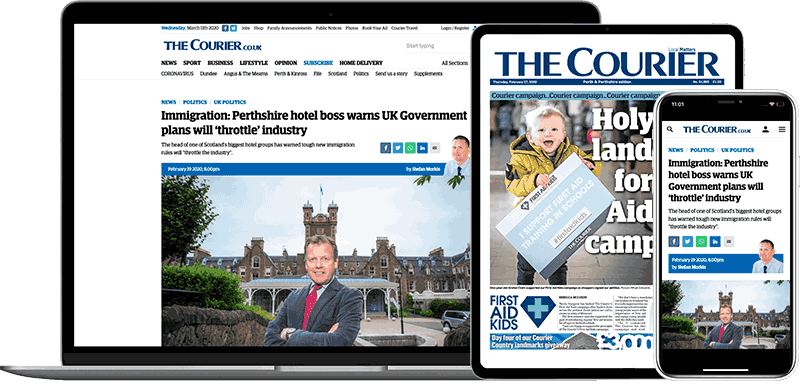 Help support quality local journalism … become a digital subscriber to The Courier
For as little as £5.99 a month you can access all of our content, including Premium articles.
Subscribe