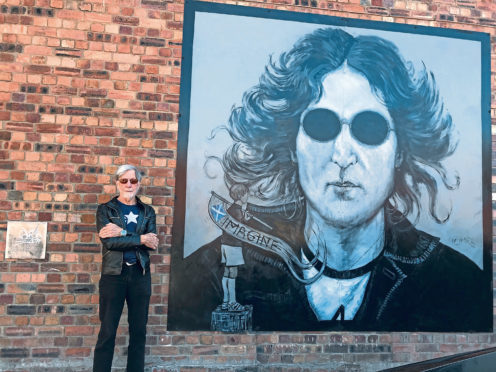 A massive painting of Beatles legend John Lennon has been installed in Perth city centre.
It is the latest piece by local artist Ian Cuthbert Imrie, who recently unveiled a portrait of Jimi Hendrix near the Giraffe Cafe.
The new 10ft x 10ft painting, titled Imagine, has been placed on Mill Street, facing the car park at the rear of Boots.
It features seven-year-old Harry Baxter, the son of a friend of Ian's, who showed an interest in the painting.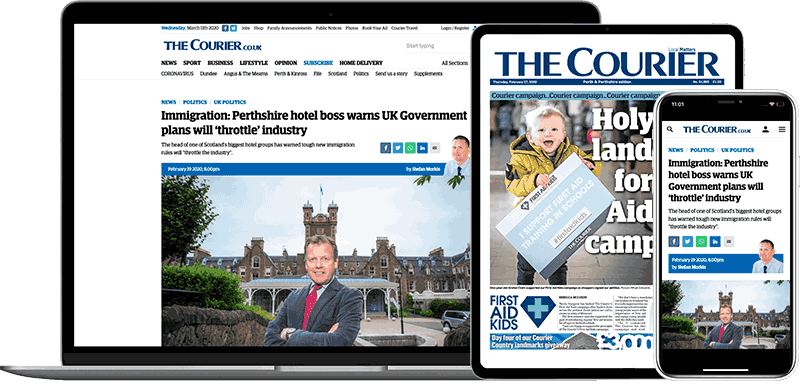 Help support quality local journalism … become a digital subscriber to The Courier
For as little as £5.99 a month you can access all of our content, including Premium articles.
Subscribe