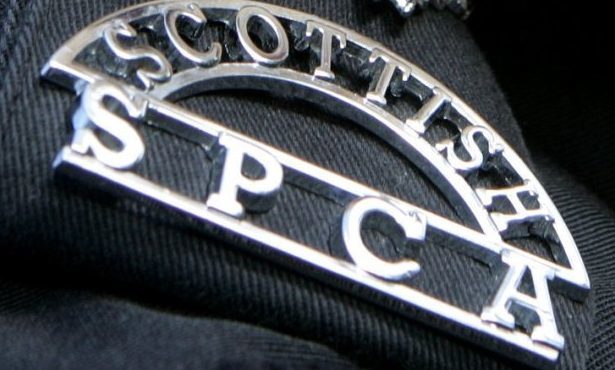 A Perthshire farmer has told of the tragic moment he found his dog dead, having apparently been killed in a "targeted" attack.
The Scottish SPCA is appealing for information after the horrific death of Max, a four-year-old Jack Russell terrier, at Broadheadfold Farm in Dunning.
Scotland's animal welfare charity was alerted after the owner of the dog found him dead a short way from his house.
A post-mortem examination has been carried out and, according to experts, the horrific head injuries were not consistent with a car accident.
Max's owner, Bill Cunningham, lives and works on the land at the farm.
He said the death happened within a couple of minutes, after letting the dog run around the farm.
He said: "I usually feed the cattle at 12pm every day, but this day I got there early.
"I was sitting in the pickup truck with two dogs, Max and his mother, and let them run free like they always do.
Investigation launched into suspected dog killing in Perthshire
"A man drove up the path and told me I was blocking the road but I told him it was a one-way road and he couldn't get through.
"When he drove off, one of the dogs came back and the other one didn't.
"I went back to find Max, but he was lying dead on the road.
"The post-mortem showed he was killed straight out with a fractured skull.
"It definitely was not a car as the post mortem proved.
"He was such a lovely dog – it's a strange old world."
This has raised fears the dog was attacked a killed in a deliberate act, with the perpetrator still at large.
Inspector Robert Baldie, of the Scottish SPCA, said: "After becoming concerned that Max didn't return from running around the farm, his owner went looking for him and sadly found him dead with blood running from his nose.
"A post-mortem has revealed that Max died from trauma to the back of his head so we're extremely concerned that he has been purposefully targeted.
"It's very unlikely his injuries were caused from being hit by a car.
"We can pinpoint the incident down to roughly between 11.25am-12.10pm on July 20, so we're urging anyone who noticed anything unusual to get in touch with our animal helpline immediately."
The Scottish SPCA animal helpline is 03000 999 999.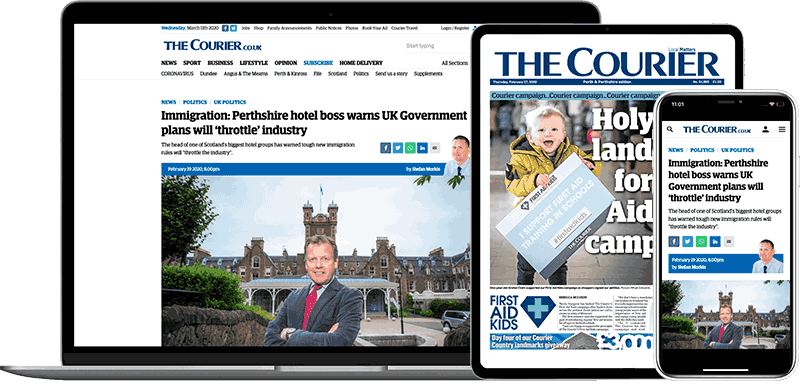 Help support quality local journalism … become a digital subscriber to The Courier
For as little as £5.99 a month you can access all of our content, including Premium articles.
Subscribe