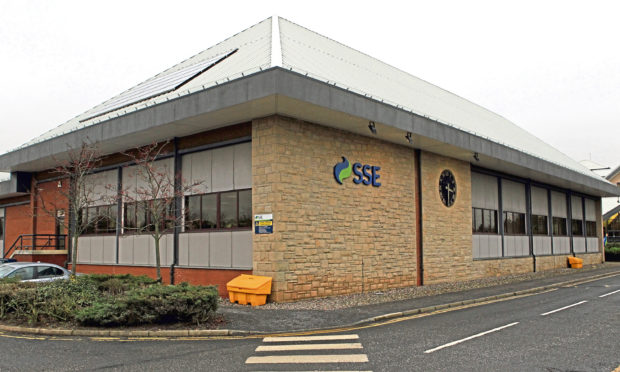 Perth-based energy giant SSE informed staff this morning of its intention to axe more than 400 jobs, a trade union has claimed.
Unite, Britian's largest trade union, said there will be 444 job losses in the firm's retail sector after poor take-up of smart meters.
SSE have not confirm the level of job losses or the potential impact on its employment numbers in Perth.
The firm is one of the city's largest private sector employers, with around 2,000 staff.
Tony Keeling, chief operating officer and co-head of retail at SSE Energy Services, said affected staff would be offered voluntary redundancies.
He said: "Like a number of suppliers, we are facing challenges due to competition increasing, the introduction of the energy price cap and higher operating costs.
"To run a sustainable business, we need to become more efficient and ensure we have the right number of employees in the right locations to best serve our customers.
"We are committed to engaging and consulting openly and transparently with colleagues, our trade union partners and appropriate employee representatives and have today announced voluntary enhanced redundancy opportunities for some of our customer service and metering teams."
Unite has more than 4,000 members at SSE and blamed the proposed job cuts on the lack of take-up by consumers of smart meters which could assist in reducing energy emissions.
Last month SSE was fined £700,000 by regulator Ofgem for missing last year's target to install gas smart meters for customers.
The union called on Claire Perry, minister for energy and clean growth, to ratchet up the public education campaign of the benefits of smart meters.
Unite's national officer for energy and utilities Peter McIntosh said: "Today's announcement by SSE Retail is disappointing, but not unexpected. Unite will oppose any attempts by the company to introduce compulsory redundancies.
"Demand for smart meters to be fitted in households has not reached the levels expected by the company – hence the job losses announced by the SSE retail sector.
"This situation is as a result of yet another failed government policy. The smart metering programme should not have been left to the energy companies, as the 2020 deadline looms for every home in Britain to be offered a smart meter."
He added: "We will continue to work constructively with the SSE management to ensure we retain as many of the skilled workers as possible and we have been working with the company to avoid this situation over the last six months.
"Unfortunately, the situation has not improved over that time."
Last month Ofgem said SSE met its electricity smart meters installation target for 2018 but the supplier only reached its gas target in February this year, two months after the deadline.
SSE agreed to pay £700,000 to Ofgem's consumer redress fund run by the Energy Savings Trust, which supports consumers in vulnerable situations and the development of innovative energy products or services.
The watchdog said it had decided not to take formal enforcement action against SSE, due to the steps the energy firm had taken.
Local politicians have appealed for more information and meetings with the firm over the effect on Perth.
SNP Perth and North Perthshire MP Pete Wishart said: "I do not underestimate the impact that SSE have on local employment levels.
"I will be seeking clarification from SSE as to the exact numbers of voluntary redundancies being offered in Perth, but early indications from management suggest that it will be a very small number."
John Swinney, SNP MSP for Perthshire North, said: "Whilst there is not yet clarity over the location of these job losses, it will evidently be a huge blow for the workers affected and for their families.
"I am happy to meet with, and offer assistance to, any of my constituents currently employed by SSE who will potentially be impacted by this news."
Scottish Conservative Mid-Scotland and Fife MSP Murdo Fraser, added: "This is very concerning news, indeed. We need clarity on how many SSE employees based in Perth might be affected.
"SSE is one of Perth's biggest employers so it will be an anxious time for staff waiting on an official announcement regarding job losses."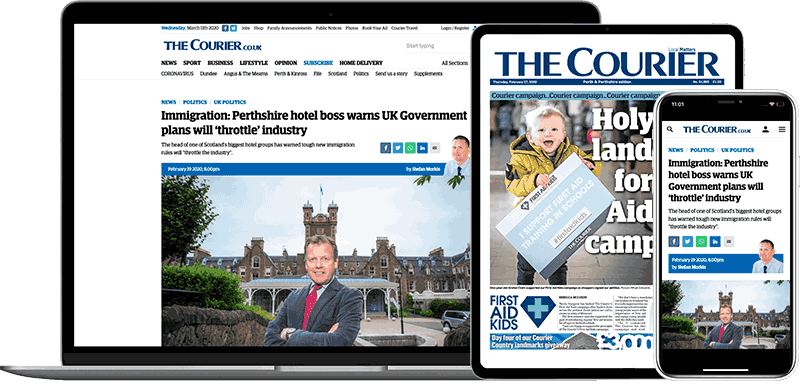 Help support quality local journalism … become a digital subscriber to The Courier
For as little as £5.99 a month you can access all of our content, including Premium articles.
Subscribe