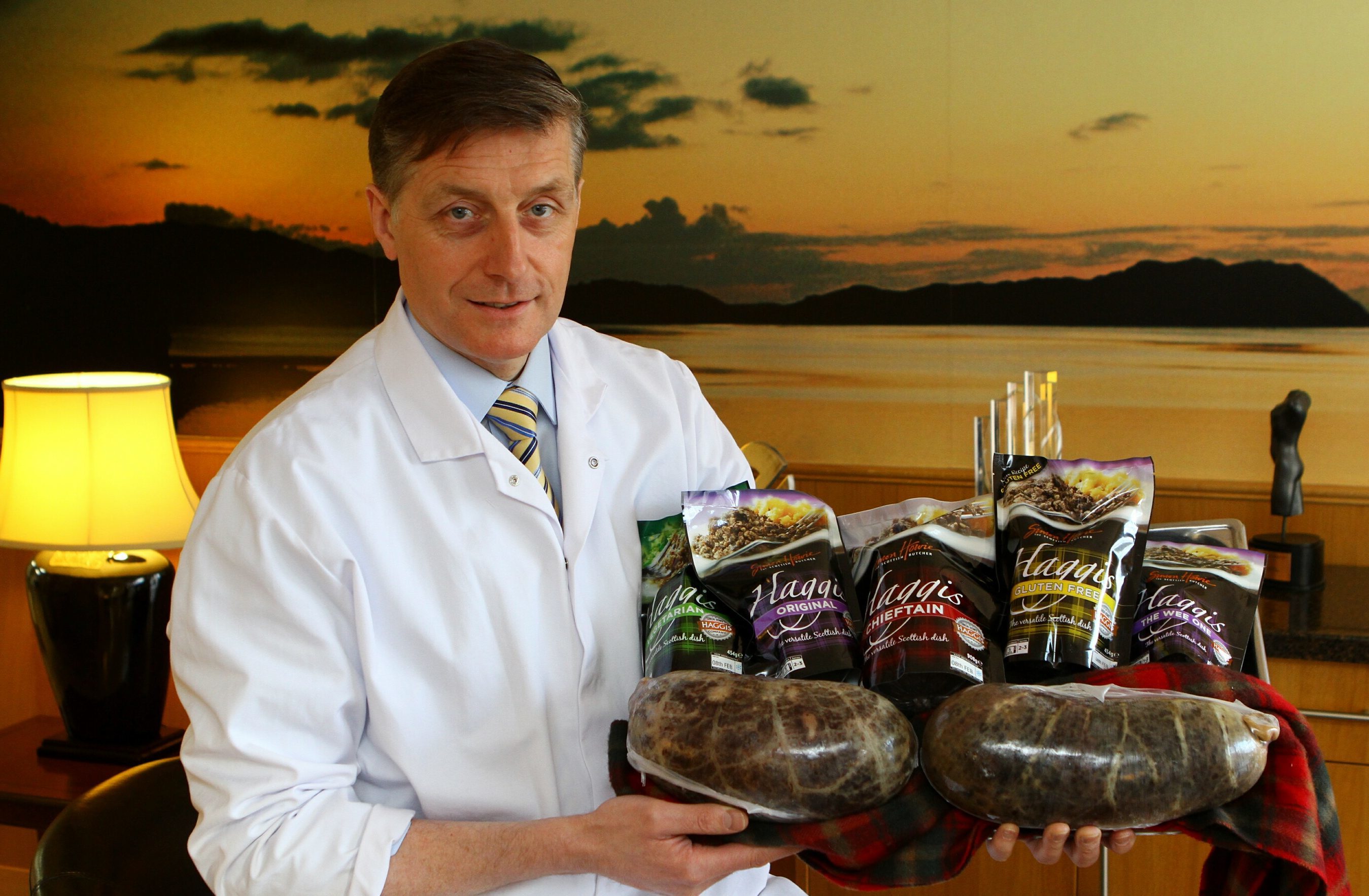 A Perthshire-produced haggis has been named as the world's best-selling.
With more than £3 million of total haggis sales for the year, it has been revealed that the Simon Howie original haggis outsells the two other best-selling brands combined.
The Dunning-based producer now accounts for one in every three haggis puddings bought from a supermarket last year.
"Having grown our sales by over a third over the past year, we are now the UK's fastest growing haggis brand," said Mr Howie.
In a bid to convert the sceptical to the delights of the haggis the company is undertaking "Burns tours" in the coming weeks.
"We're delighted to be taking the world's best-selling haggis, together with our full haggis range, on tour of Tesco and Morrison's supermarkets throughout Scotland this month for shoppers to taste for themselves just why our own great chieftain o' the pudding-race is the most popular choice for haggis-lovers at Burns Night," said Mr Howie.
At Burns Night, the family butcher also sells huge amounts of vegetarian haggis and their larger haggis is the UK's best-selling family size pudding. They have also expanded the range further with the launch of the world's first widely-available gluten-free haggis.
As with all the best recipes what goes into the Howie products is a trade secret.
However, a traditional Scottish haggis would consist of a sheep's stomach that had been scalded, turned inside out and soaked overnight in cold salted water.
It would also include the heart and lungs of a lamb, beef or lamb trimmings, onions, oatmeal, salt, pepper and coriander, mace and nutmeg.
Perthshire is a fitting place to have captured the haggis market as it has a number of links with Burns. In 1787 he  was so struck by the character of Kenmore that he composed a poem extolling the area's virtues.
He later wrote the poem in pencil on the chimney breast of the fireplace in what the Kenmore Hotel now calls its Poet's Bar. It can still be read there today.
The poet also visited Perth on that trip which is commemorated by a plaque in the High Street.
He also met with the celebrated Scottish fiddler Niel Gow while at Inver, a meeting he recorded in his diary.