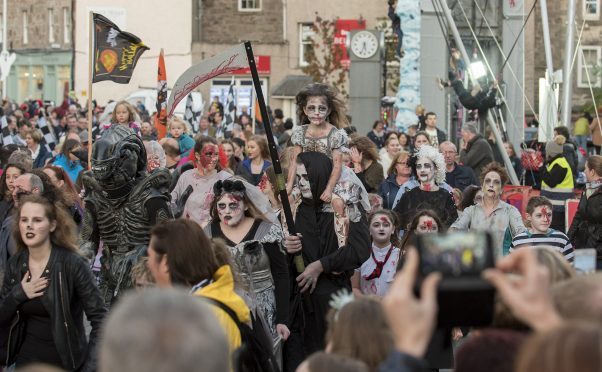 Perth's annual Halloween celebration party saw hundreds of children descend on the city centre at the weekend.
A host of events took place on Saturday evening, including a Halloween parade, a zombie maze, a Halloween music stage which featured a Queen tribute band and a junior Halloween Howler obstacle race for children.
The fun began with the Halloween parade, which started at Horsecross Plaza, and saw children and youths dressed up as ghouls,zombies and other horrific manifestations, with one person even donning an Alien costume.
The Halloween Howler proved to be a popular event, with children running and climbing over obstacles while being chased by spooky but 'not scary' Halloween characters.
In addition, a funfair, storytelling and dooking for apples took place as well as two stages of live music. Tribute bands Oasish and Gary Mullen and The Works provided the entertainment.
The Halloween event was supported by Perth and Kinross Council and delivered by Great Scottish Events.