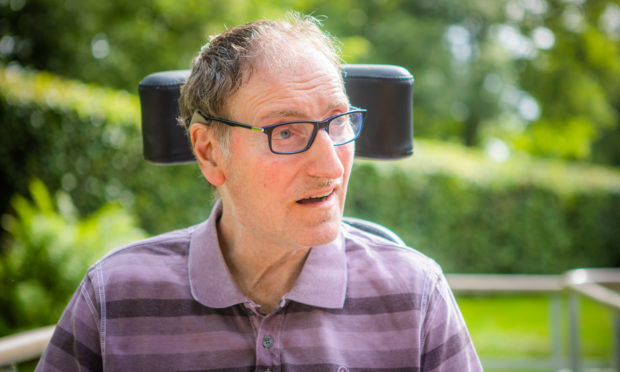 A Perthshire right-to-die campaigner with Motor Neurone Disease (MND) will travel to Switzerland this week to end his life.
65-year-old Richard Selley will travel to the Dignitas clinic in Zurich after years of campaigning for assisted dying to be legalised in Scotland.
Richard, who lives in Glenalmond, remembers his earliest suspicions of having MND arising when he watched The Theory of Everything, a biopic on the life of Professor Stephen Hawking.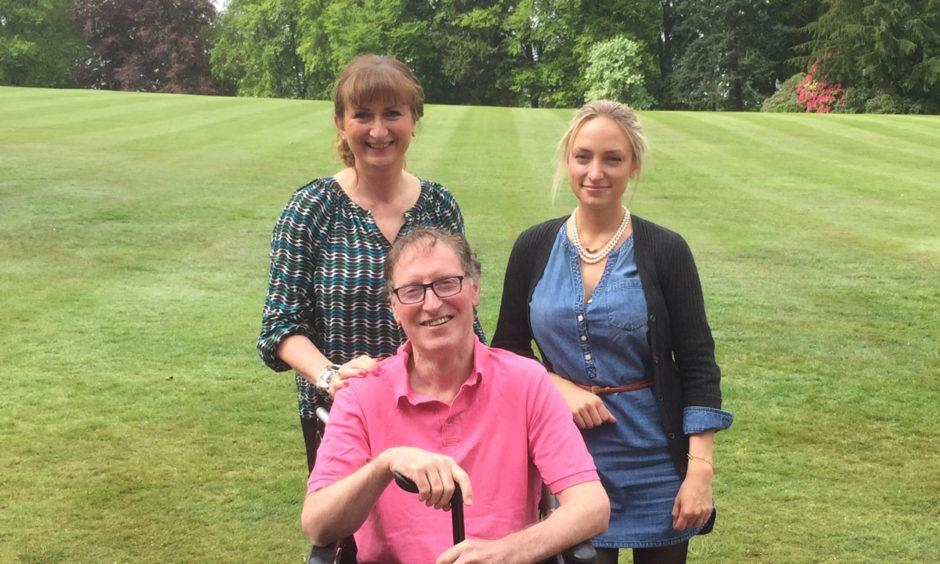 Only three months after watching the film, he was diagnosed with the terminal illness and his ability to speak, walk and eat began to deteriorate.
The average life expectancy after being diagnosed is usually around 14 months but the former economics teacher has now lived with the condition for just over four years.
That is long enough for author Richard, who published his charity book "Death Sits on My Shoulder", about coming to terms with the illness, last year.
Richard has been thinking about ending his life for more than a year.
Since being diagnosed, Richard has fought for the right to die much closer to home, saying that while he is grateful for the service available from Dignitas, Holyrood politicians should be stepping up the battle to resolve assisted dying, which in his eyes is "one of the last great human rights issues to be tackled."
Writing in his blog, Richard said: "Throughout this month, I have known that I will die on September 6. That has been a surreal experience, not dissimilar, perhaps, to that faced by someone waiting in a condemned cell.
"I will end my life in a few days time, and I have to admit, those moments have rarely been out of my mind recently, I have shed some tears, but my overriding emotion has been one of relief.
"As I have said my goodbyes to family and friends, or read their farewell messages, I have felt profoundly sad,  but feelings such as anger and despair left me long ago. [My wife] Elaine will be at my side in Switzerland, and although parting from each other will be unbearable, she knows that I cannot battle with this awful disease any longer.
"I am exhausted by it, and it is time to go."