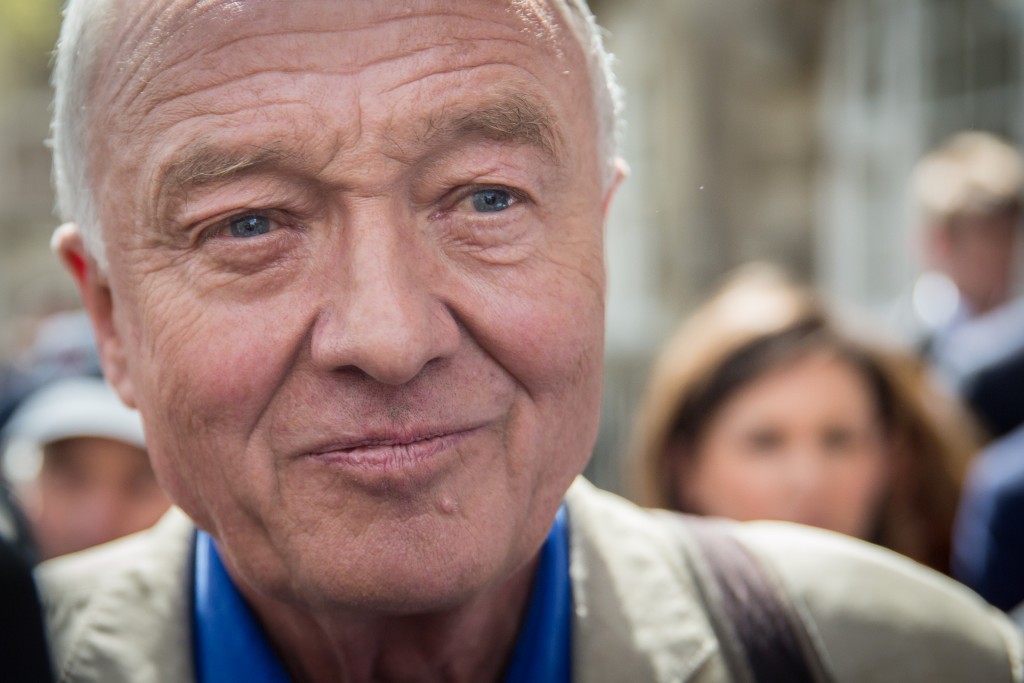 Ken Livingstone has been suspended by Labour for "bringing the party into disrepute" following an anti-Semitism row.
The party is launching an investigation into the former London mayor's conduct after outraged senior Labour figures lined up to call for him to be kicked out.
Chief whip Rosie Winterton is also hauling backbencher John Mann in for a meeting over his behaviour after he launched a furious face-to-face attack on Mr Livingstone, accusing him of being a "Nazi apologist".
A Labour spokesman said: "Ken Livingstone has been suspended by the Labour Party, pending an investigation, for bringing the party into disrepute.
"The chief whip has summoned John Mann MP to discuss his conduct."
Labour leader Jeremy Corbyn came under intense pressure after Mr Livingstone took to the airwaves for a series of interviews in an attempt to defend Bradford West MP Naz Shah from allegations of anti-Semitism.
Ms Shah was suspended on Wednesday pending an investigation into controversial social media posts about Israel which she made before becoming an MP.
But Mr Livingstone insisted that while her remarks were "over the top", she was not anti-Semitic, and that he had never encountered anti-Semitism in 40 years in the Labour Party.
https://www.youtube.com/watch?v=BEoh38JRf1Y
He sparked fury among colleagues by going on to claim that Hitler had supported Zionism "before he he went mad and ended up killing six million Jews".
Within minutes of his BBC London interview, Labour MPs were queuing up to demand his suspension or removal from the party.
Labour's London mayoral candidate Sadiq Khan described his comments as "appalling and inexcusable" and shadow cabinet member Chris Bryant told the House of Commons he was "sick and tired" of people trying to explain away anti-Semitism, adding: "Yes, I'm talking to you, Ken Livingstone."
Mr Livingstone was harangued by Mr Mann as the pair arrived for separate interviews at broadcast studios in Westminster's Millbank.
As the former London mayor, phone clamped to his ear, attempted to conduct a radio interview, the Bassetlaw MP jabbed his finger at him, accusing him of being a "Nazi apologist" and attempting to "rewrite history".
Amid chaotic scenes, Mr Livingstone later took refuge in the toilet before emerging to face a growing pack of reporters.
Labour frontbenchers added their voices to calls for Mr Livingstone's suspension.
Jon Ashworth said he had "crossed a line" and "has to go", while Chi Onwurah told the Press Association: "Ken's comments are unacceptable and there cannot be one rule for him and another for everyone else."
As furore over his comments grew, Mr Livingstone even lost the support of people on the left of the Labour movement.
The chairman of the Momentum group of Corbyn supporters, Jon Lansman, said it was "time he left politics altogether", adding: "All political lives end in failure and he should now depart voluntarily."
And Jewish groups called for Mr Livingstone's immediate expulsion from Labour.
Gideon Falter, chairman of Campaign Against Anti-semitism, said: "He is a hardened politician who has spent his political career accommodating anti-Semitic extremists and making anti-Semitic gaffes.
"Jeremy Corbyn should understand that zero tolerance for racism is all or nothing, and it is time for Ken Livingstone to be banished or for Corbyn to stop pretending to oppose racism."
Jonathan Arkush, president of the Board of Deputies of British Jews, said: "Ken Livingstone's comments were abhorrent and beyond disgraceful.
"He denies anti-Semitism in Labour when the evidence is there for all to see. He lacks any sense of reality and decency. He must now be expelled from the Labour Party."
As the row unfolded in London, Mr Corbyn was at a Workers' Memorial Day service in Grimsby, north-east Lincolnshire.
The Labour leader left partway through the service and did not answer questions about Mr Livingstone when asked by the Press Association.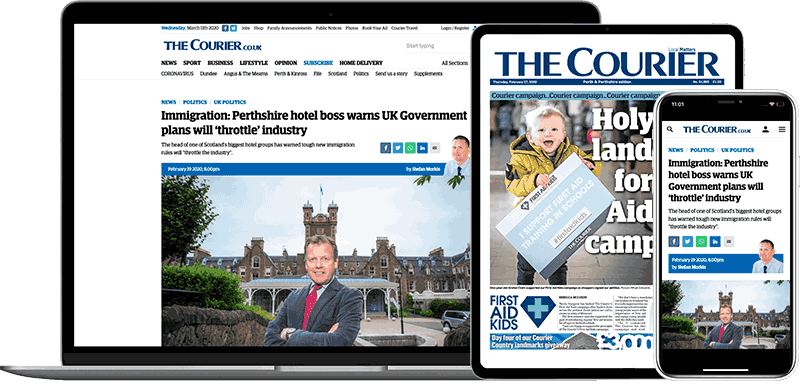 Help support quality local journalism … become a digital subscriber to The Courier
For as little as £5.99 a month you can access all of our content, including Premium articles.
Subscribe