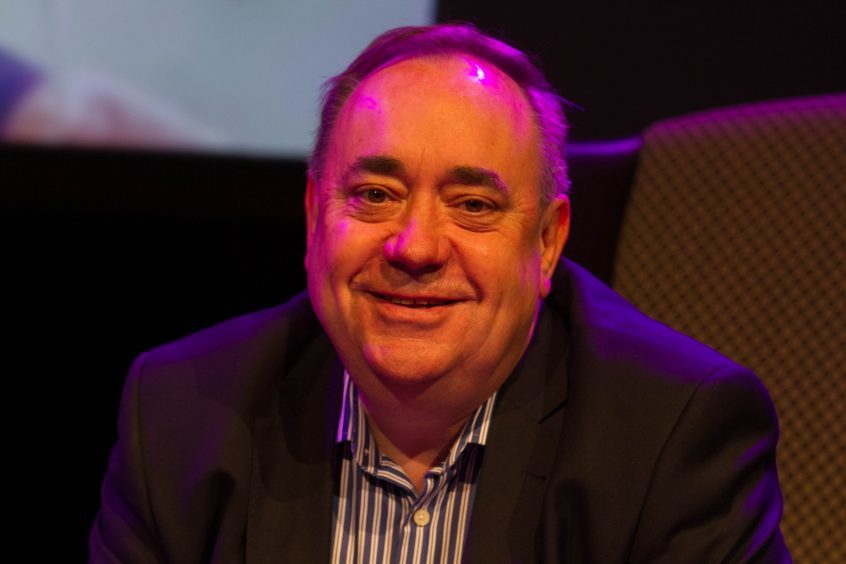 Former First Minister Alex Salmond has accused critics of his new talk show on the Kremlin-backed RT television channel of "breathtaking hypocrisy".
Mr Salmond said MPs from all parties had appeared as interviewees on RT  and that he will retain full editorial control over his programme, which debuts on Thursday.
Speaking in Dundee on Saturday he said: "They did not appear on programmes they made themselves and had no editorial input.
"So how do they believe they are going to get away with the breathtaking hypocrisy of thinking it's alright for them to go on RT?
"It is not an RT show, it is an Alex Salmond show which I am editing and is completely my responsibility.
"All you have to do to find out if it is propaganda for the Kremlin is to watch it – it is completely laughable."
A number of politicians, including Liberal Democrat MSP Alex Cole-Hamilton, have criticised Mr Salmond's decision to work for the Russia-backed broadcaster.
They claim his presence on the channel will be used to give it added credibility. The channel has been sanctioned by watchdog Ofcom for breaching impartiality rules.
But Mr Salmond said Mr Cole-Hamilton has been willing to appear on the Russia-backed Sputnik news service.
Nicola Sturgeon, Mr Salmond's successor as First Minister, has also criticised the decision to host the show on RT.
She said: "I am sure Alex's show will make interesting viewing – however, his choice of channel would not have been my choice."
Mr Salmond, who declined to identify the guests on the first episode of his talk show, also said criticism of it in the media was down to his bid to become the new chairman of newspaper publisher Johnston Press.
He said many critics had "vested interests" but that he believed the bid by venture capitalist Venture capitalist Christen Ager-Hanssen to install him as chairman will be successful when shareholders vote.
He said he wanted to life the company, which publishes The Scotsman and dozens of Scottish weekly titles, from a "slough of despair" by investing in journalism.
Mr Salmond was First Minister between 2007 and 2014.
He lost his seat as an MP in the last General Election.
Help support quality local journalism … become a digital subscriber to The Courier
For as little as £5.99 a month you can access all of our content, including Premium articles.
Subscribe