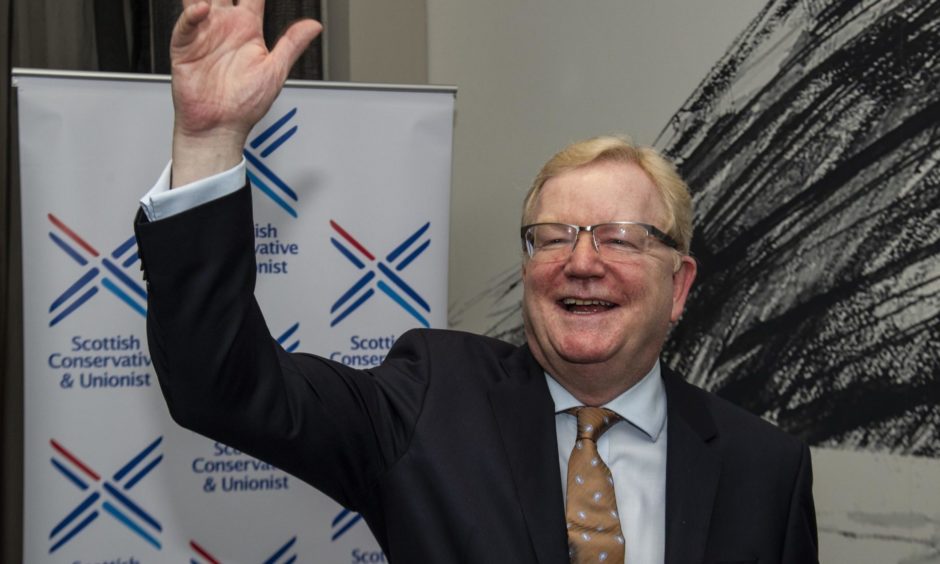 Scottish Conservative leader Jackson Carlaw has quit the role after just six months in the job, amid mounting concerns over the state of the party and its ability to defend the union at the upcoming election.
Moray MP Douglas Ross has emerged as the front-runner to replace Mr Carlaw, who on his decision said the party and union needs a "younger and fresher voice" to take it forward.
It comes just one week after Prime Minister Boris Johnson paid a visit to RAF Lossiemouth, in the heart of Mr Ross's constituency, in the wake of a recent poll that showed support for independence at a record 54%.
Mr Carlaw's sudden resignation sent shockwaves around the Scottish political establishment as he was only elected to the role in February, following eight years as deputy.
In a statement, the MSP for Eastwood said he had spent the summer mulling over his role as leader, adding that "nothing is more important than making the case for Scotland's place in the United Kingdom".
However, he came to the conclusion he was not up to the job of defending the union on behalf of the party and said he would stand down with "immediate effect".
He added: "I believe the Scottish Conservative and Unionist party is the most important voice in Scotland for setting out that positive argument. I am clear that nothing must get in the way of doing so.
"In the last few weeks, I have reached a simple if painful conclusion – that I am not, in the present circumstances, the person best placed to lead that case over these next vital months in Scottish politics prior to the Holyrood elections."
His departure has left the party without a leader in the midst of a global pandemic and just half a year after its last leadership election, when Mr Carlaw faced off against Conservative MSP Michelle Ballantyne.
Mr Carlaw told STV News the party needed a "younger and fresher voice" to take the party forward and defend the future of the United Kingdom.
He also confirmed he intends to stand again for election in the constituency he currently represents.
Moray MP Douglas Ross has emerged as the firm favourite to succeed Mr Carlaw for leadership of the party, with the former member of the Scottish Parliament expected to launch his campaign on Saturday.
The 37-year-old sensationally quit Mr Johnson's government in protest at Dominic Cummings' hugely controversial 260-mile drive from London to Durham during lockdown.
Suggestions have been made that former Scottish Conservative leader Ruth Davidson could take First Minister's Questions on behalf of the party until she stands down ahead of the Holyrood elections in May, should Mr Ross win.
The former party leader took to Twitter to thank him for the eight years he served as her deputy.
Jackson Carlaw has served @ScotTories at almost every level for over 40 years. I can't thank him enough for the eight years we served together as my deputy and you see the class of the man in his resignation this evening.

— Ruth Davidson (@RuthDavidsonMSP) July 30, 2020
Meanwhile, First Minister Nicola Sturgeon, who sparred with Mr Carlaw earlier today in the Scottish Parliament over the Covid-19 crisis, passed on her well wishes.
She tweeted: "We're crossed swords politically on many occasions, but worked constructively on some issues too – he has, e.g, been a strong voice for women suffering mesh complications.
"Leadership is a tough business and I'm sure his decision wasn't easy."
However, some SNP parliamentarians said the development showed the tide was turning in favour of Scottish independence.
Justice Secretary Humza Yousaf tweeted: "Jackson Carlaw is a unionist to the core. It is in his bones, he passionately believes in it.
"If he has come to the conclusion that he cannot make the best case for Scotland remaining in the UK then no one can.
"Independence is coming, people."
Scottish Labour leader Richard Leonard said he was confident the Conservative politician would continue to make a "valuable contribution to Scottish politics".
He added:  "With Covid-19 still a real and dangerous threat, it is important that we work together to tackle the public health and economic crises the country now faces.
"As part of this approach, it is crucial that the UK and Scottish governments co-operate in Scotland's best interests. Jackson Carlaw's successor will have a special responsibility to persuade Boris Johnson and his Government to do that."
Prime Minister Boris Johnson described Mr Carlaw as a "tremendous servant" to his party for more than 40 years.
He added: "As an activist, deputy chairman, deputy leader and leader, he has given his all and deserves our thanks for his efforts."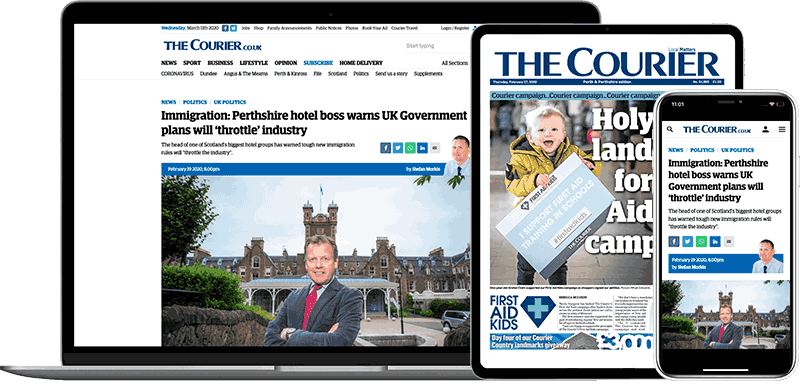 Help support quality local journalism … become a digital subscriber to The Courier
For as little as £5.99 a month you can access all of our content, including Premium articles.
Subscribe