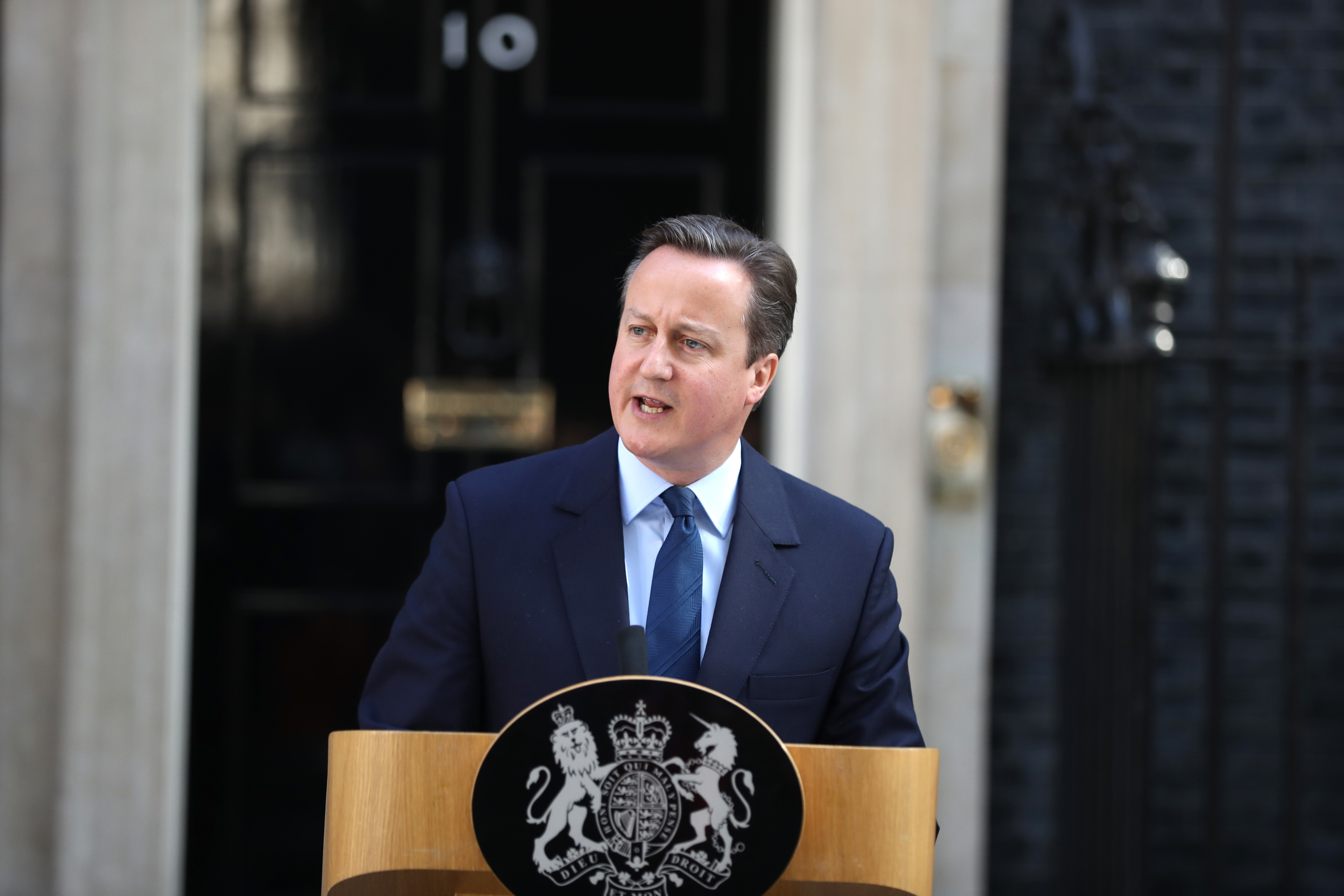 David Cameron has announced he will stand down after Britain voted to leave the EU.
The Conservative leader said he will work to help to ensure stability, but says a new Prime Minister should be in place for the start of the Conservative Party conference in the autumn.
Mr Cameron, who revealed outside Number 10 this morning that he will step aside by October, said the decision to start the formal negotiations under the Treaty on European Union should lie with the new leader.
Mr Cameron previously said he would not resign as Prime Minister in the event of a Leave vote and that he would invoke Article 50, which sets out the procedure for a member state leaving the EU.
He said the British people have made a "very clear decision to take a different path" to the one he took in the campaign.
"As such I think the country requires fresh leadership to take it in this direction," he said.
"I will do everything I can as PM to steady the ship over the coming weeks and months.
"But I do not think it would be right for me to try to be the captain that steers our country to its next destination."
He said we should we should aim to have a new PM in place by the start of the Conservative conference in October.
The cabinet is due to meet on Monday with Mr Cameron at the helm.
The announcement will trigger a leadership race with Boris Johnson the likely favourite.
Once Article 50 is activated there follows a period of up to two years in which the UK will remain in the EU as it negotiates the terms of withdrawal and its future relationship with the bloc.