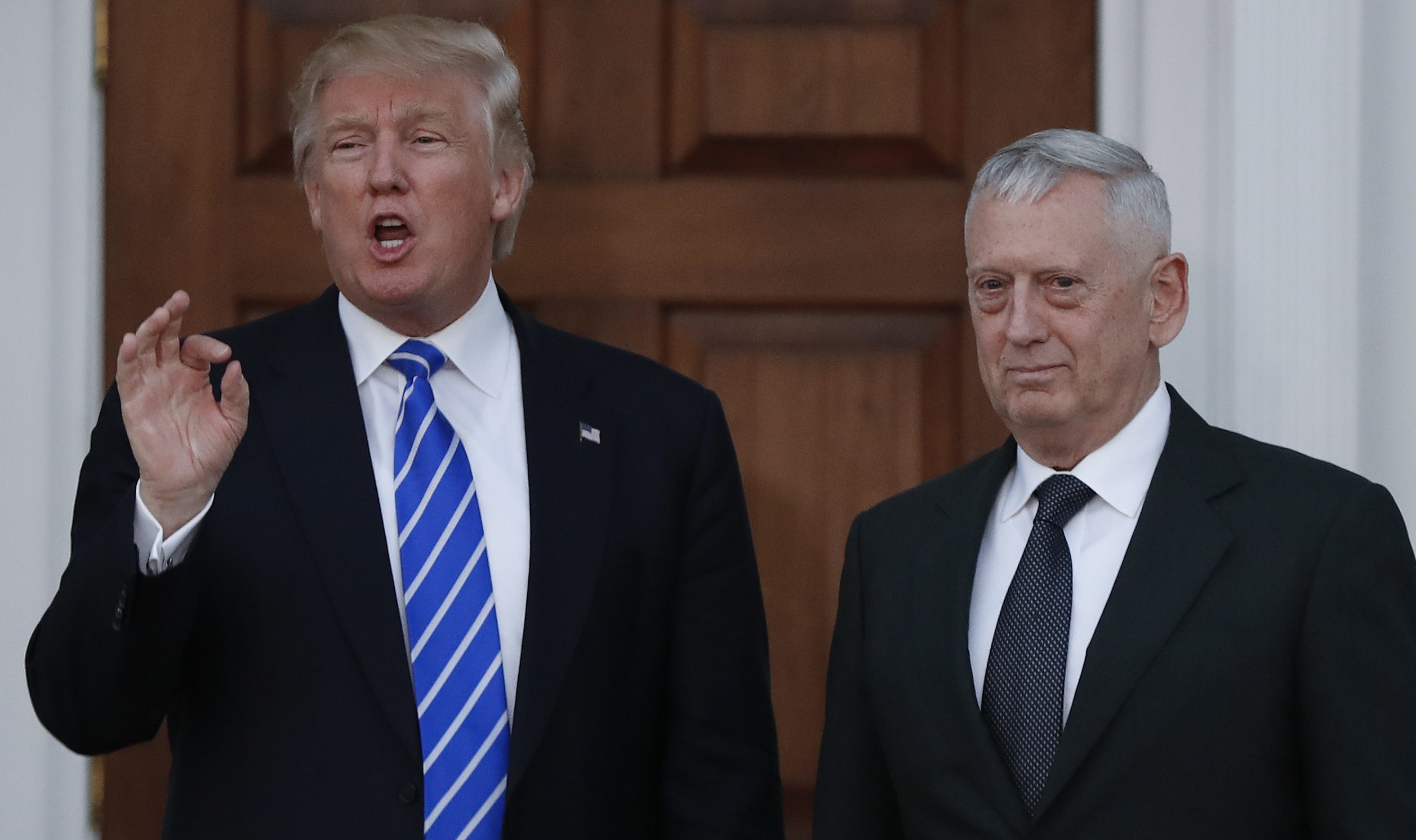 US president-elect Donald Trump is nominating controversial retired general James Mattis to be his defence secretary. He has a reputation as a battle-hardened, tough-talking marine with the nickname "Mad Dog".
Mattis, 66, retired from the Marine Corps in 2013 after serving as the commander of the US Central Command.
His selection raises questions about increased military influence in a job designed to ensure civilian control of the armed forces. There are concerns that a recently-retired service member might rely more on military solutions to international problems rather than taking a more diplomatic approach.
For Mattis to be confirmed, Congress would first have to approve legislation by-passing a law that bars retired military officers from becoming defence secretary within seven years of leaving active duty.
Mattis would be only the second retired general to serve as defence secretary, the first being George Marshall from 1950-51 during the Korean War.
But Marshall was a much different figure, having previously served as US secretary of state and played a key role in creating closer ties with western Europe after the Second World War.
Although his record in combat and his credentials as a senior commander are widely admired, Mattis has little experience in the diplomatic aspects of the job of secretary of defence.
Richard Fontaine, president of the Centre for a New American Security, described Mattis as a defence intellectual and a military leader who distinguished himself in combat.
"He knows the Middle East, south Asia, Nato and other areas and has evinced both a nuanced approach to the wars we're in and an appreciation for the importance of allies," Fontaine said. "If he were to get the nomination, I suspect that he could attract a number of very talented people to work with him."
But Mattis hasn't been immune to controversy. He was criticised for remarking in 2005 that he enjoyed shooting people and drew more recent scrutiny for his involvement with the embattled biotech company Theranos, where he serves on the board.
According to a recording of his remarks to a San Diego forum, Mattis said: "Actually, it's a lot of fun to fight. You know, it's a hell of a hoot. It's fun to shoot some people. I'll be right up front with you, I like brawling." Mattis was counselled to choose his words more carefully.
A year later he came under scrutiny during one of the more high-profile criminal investigations into the Iraq war, the shooting deaths of 24 Iraqis by Marines.
The Iraqis, who included unarmed women and children, were killed by Marines in the town of Haditha after one of their comrades was killed by a roadside bomb. Eight Marines were charged in connection with the killings – four enlisted men were charged with unpremeditated murder and four officers who were not there at the time were accused of failures in investigating and reporting the deaths.
As commander of the accused Marines' parent unit, the 1st Marine Expeditionary Force, Mattis ultimately dismissed charges against most of the troops.
Born in Pullman, Washington, Mattis enlisted in the Marine Corps in 1969, later earning a history degree from Central Washington University. He was commissioned as an officer in 1972.