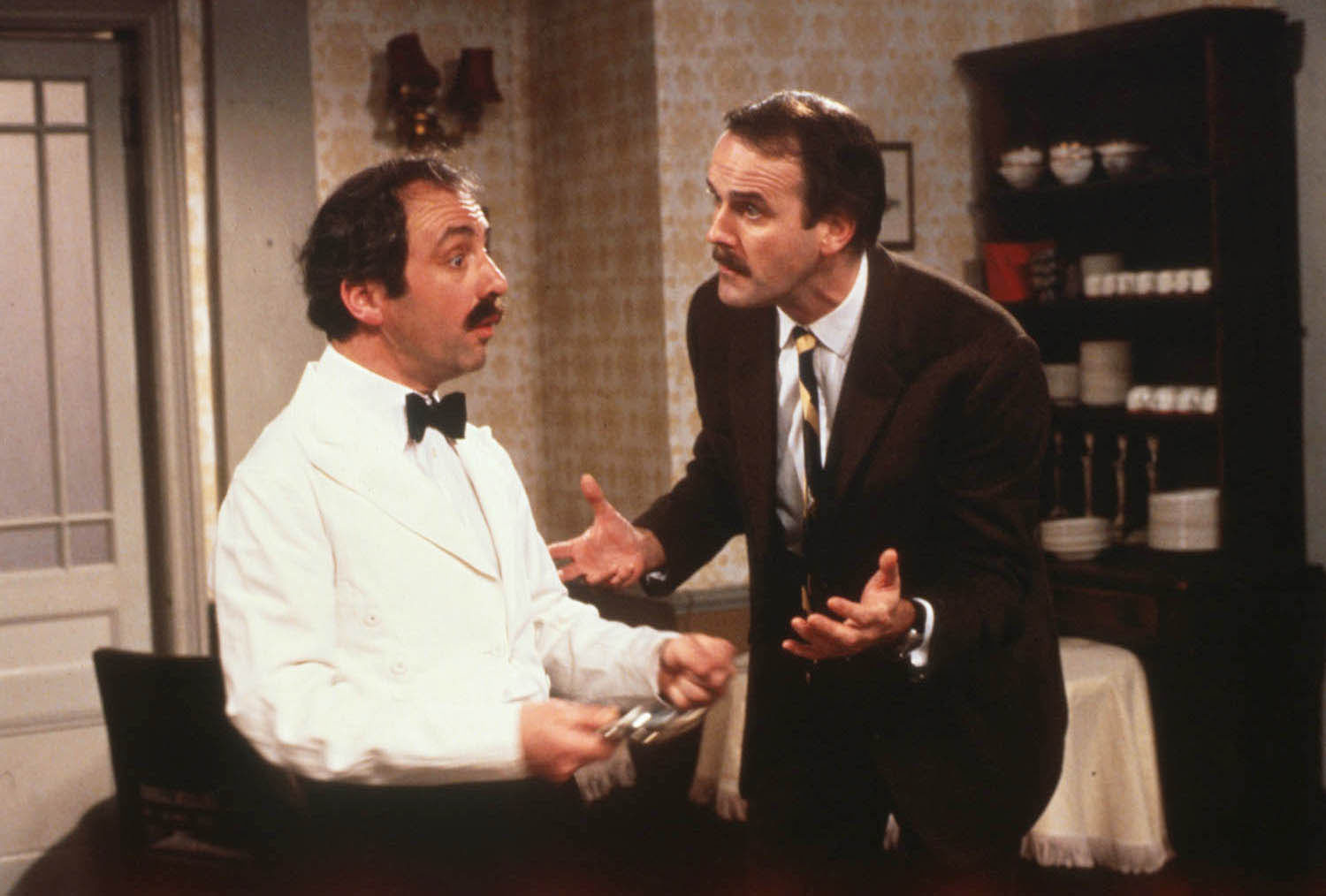 Fawlty Towers actor Andrew Sachs created "one of the great comic characters" in his portrayal of hapless Spanish waiter Manuel, according to his former co-star John Cleese.
Recalling a foreword he was asked to write for Sachs' autobiography in 2014, John said it had moved his co-star to tears.
Andrew, who died at a care home on November 23, penned the book, titled I Know Nothing: The Autobiography.
Reacting on Twitter to news of Andrew's death, John said: "I wrote the foreword to his book a couple of years ago, which apparently 'moved him to tears'."
In the book, he wrote: "I am delighted that Andy Sachs asked me to pen this brief foreword to his memoirs, because it gives me a chance to express my appreciation of him, both as a great farceur and as a friend of 40 years.
"The first time I set eyes on him was at the Lyric Theatre, Shafesbury Avenue in the autumn of 1973. Andy was appearing with Sir Alec Guinness in Alan Bennett's Habeas Corpus, an exquisitely crafted sex farce about the impact of the permissive society on a respectable family in Brighton in the 1960s.
"Andy was playing the role of a piano tuner, but the magnificent Margaret Courtenay mistook him for the man who was coming to measure her for a custom-made bra. When Andy started on the standard pianist's hand-and-finger stretching routine, she began to register anticipation of nameless carnal delights, producing one of the funniest farcical moments I have ever seen.
"Weak with laughter, I managed to open my programme and underline his name.
"Only a few weeks later I was casting a short film called Romance With A Double Bass, and I asked Andy to join us for a few days' shooting. It turned out to be a very happy collaboration, and I observed what a wonderfully inventive comic actor I was working with. Luckily, Connie Booth and I were already writing the pilot episode of Fawlty Towers, and so I had the inspired idea of casting Andy as Manuel.
"Inspired? Let me explain something. If you met Andy socially it would never occur to you for one moment that he was an actor. You would guess he was a senior civil servant, or a physician, or an academic, or perhaps a research scientist.
"He is quiet, thoughtful, beautifully mannered, well informed, observant and extremely kind. But once you put that moustache on him… Ole! Manuel appears as if from nowhere.
"I salute you, Andy. You created one of the great comic characters."