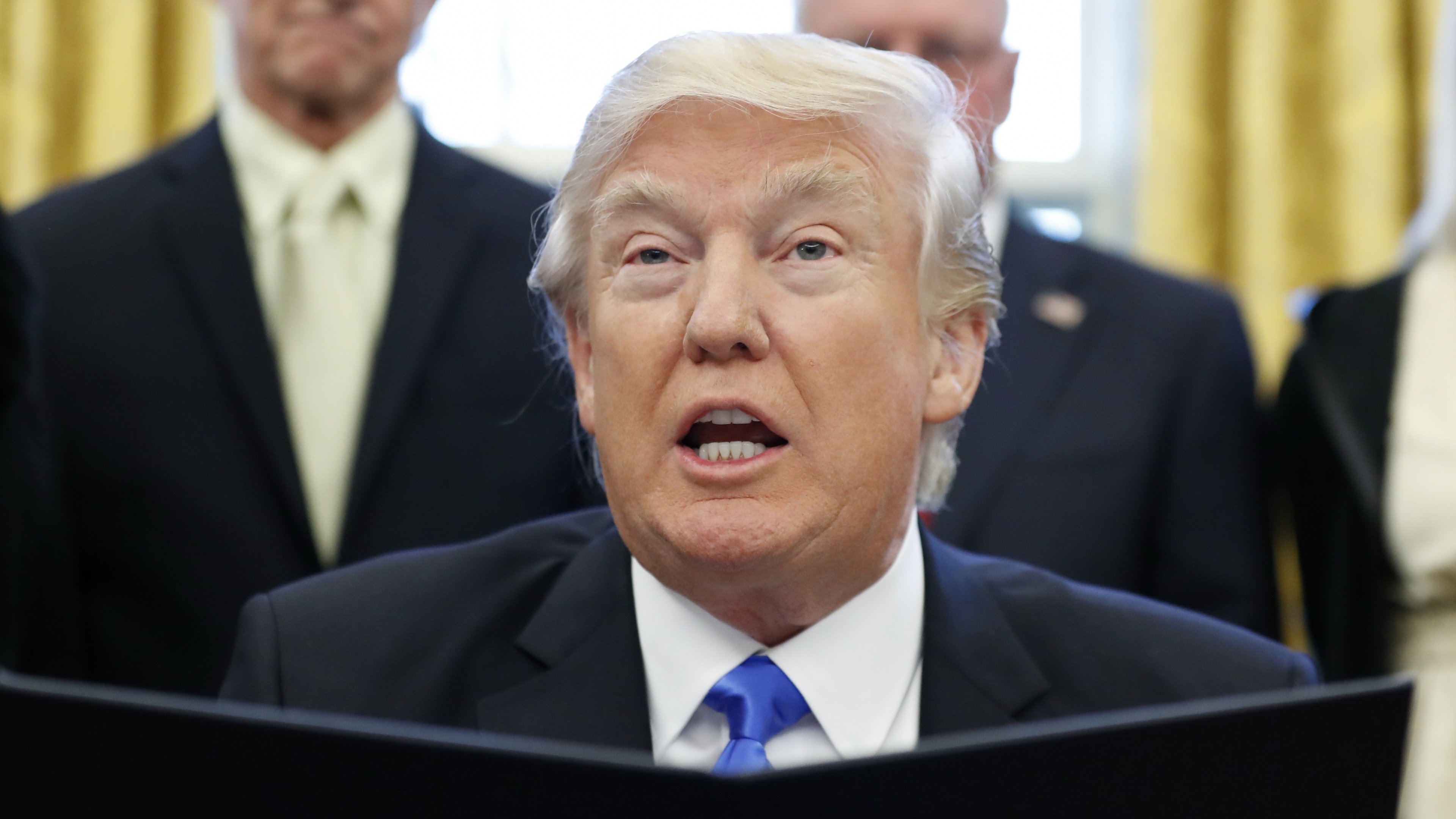 Donald Trump has hosted an event at the White House to honour Black History Month.
He is known for quite a divergent style of rhetoric, and he proved this once again in his opening address.
First, the US President started off with a little bit of self-congratulation, saying: "The election, it came out really well. Next time we'll triple the number or quadruple it."
He also used the speech to push one of his favourite themes: the media.
Trump said he doesn't watch CNN: "I don't like watching fake news. But Fox has treated me very nice. Wherever Fox is, thank you."
Nor was this an isolated jab, as he continually had a bone to pick with the media during his speech.
When discussing black history, Trump cited Martin Luther King, Frederick Douglass, Harriet Tubman and Rosa Parks. But many people were struck by how he didn't go into any more detail, merely naming the influential figures.
Others were struck by how rambling the speech was, thinking there was a distinct lack of focus.
An example of this was when he said: "If you remember, I wasn't going to do well with the African-American community, and after they heard me speaking and talking about the inner city and lots of other things, we ended up getting – and I won't go into details – but we ended up getting substantially more than other candidates who had run in the past years."
For many, it was just quite baffling as an address.
Some were concerned by the people present at the event – and perhaps more notably who wasn't there.
At the end of the day, most just weren't convinced by Trump's efforts for Black History Month, thinking that he could be doing more.
It's also poignant to compare this with his predecessor.
While the reception of Trump's speech wasn't overwhelmingly positive, he did take the opportunity to pay tribute to Black History Month, saying: "I'm proud to honour this heritage and will be honouring it more and more."