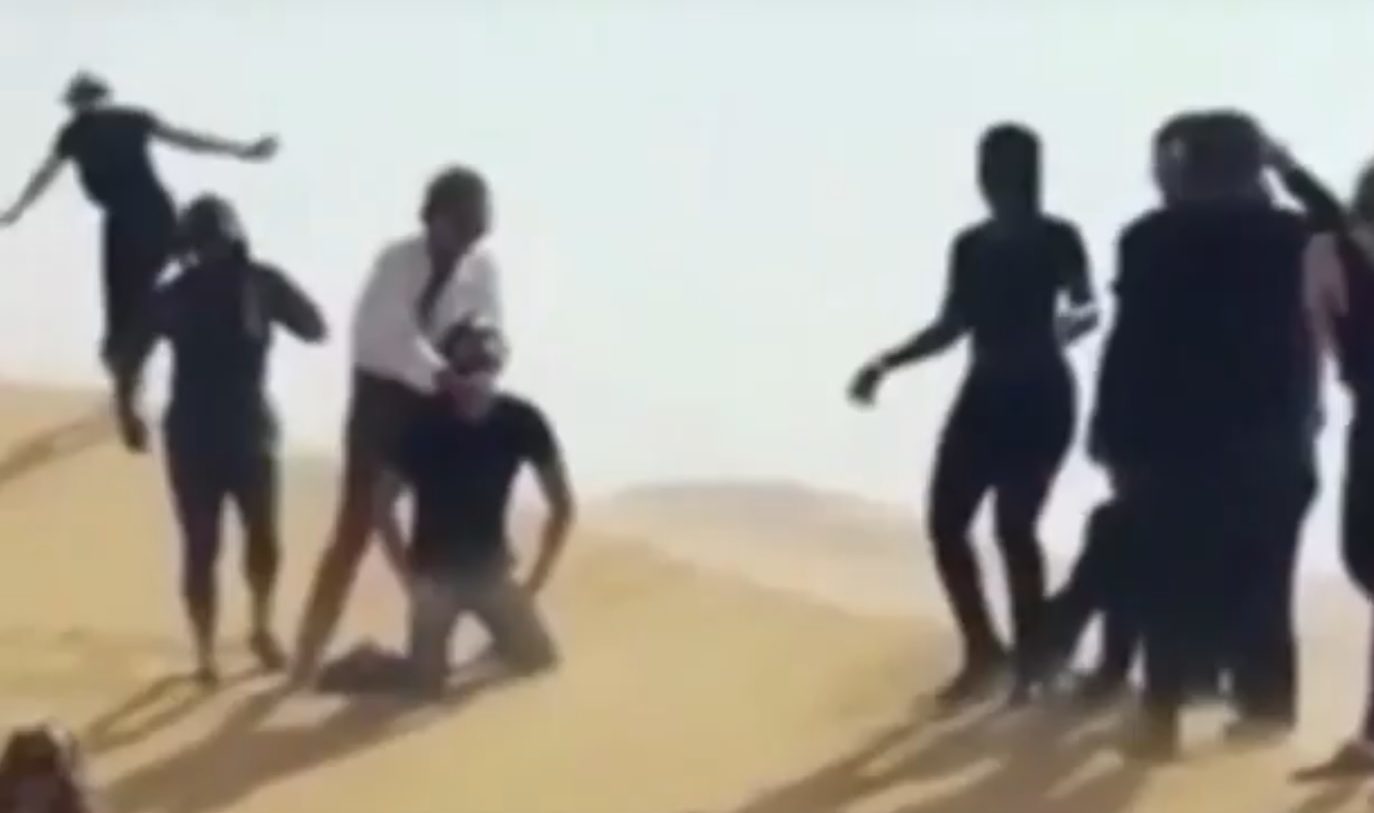 Rod Stewart has been condemned by the daughter of David Haines for a "sick" video in which he staged a mock execution in the desert.
Bethany Haines' father was executed by IS militants on 2014, with a video of his beheading posted online by the terror group.
In the video, which was made public by the pop star's wife Penny Lancaster, Mr Stewart can apparently be seen to make a cutting motion towards the neck of another man as he kneels in the sand.
Mr Stewart was later forced to issue a grovelling apology for the video, which he claimed was a Game of Thrones re-enactment.
Speaking to a national newspaper, Miss Haines said his actions were "disgraceful".
She said: "This actually happened to my dad and it's not something to joke about.
"I think it's disgraceful that a celebrity who is thought of as a role model would do this sort of thing. There are some things that are funny but that isn't.
"I had a lot of respect for Rod Stewart, now you couldn't pay me to listen to his music.
"Instead of putting his time and effort into a cheap laugh at people's expense, he should be putting his time and effort into helping the people affected by what's happened in Syria and everyone who's been affected by Isis."
Mr Haines' wife Dragana also slammed the Maggie May singer.
She said: "It is immature and completely irresponsible.
"The least he can do is apologise to all the families who have lost their loved ones in such a horrible way.
"To them it might have been just a joke, but for us it is additional stress and more pain."
The 72-year-old, who was in Abu Dhabi for a show on his World Tour, issued a statement apologising for his "misrepresented actions".
He said: "From re-enacting the Beatles' Abbey Road crossing to spontaneously playing out Game of Thrones, we were simply larking about pre-show.
"Understandably, this has been misinterpreted and I send my deepest apologies to those who have been offended."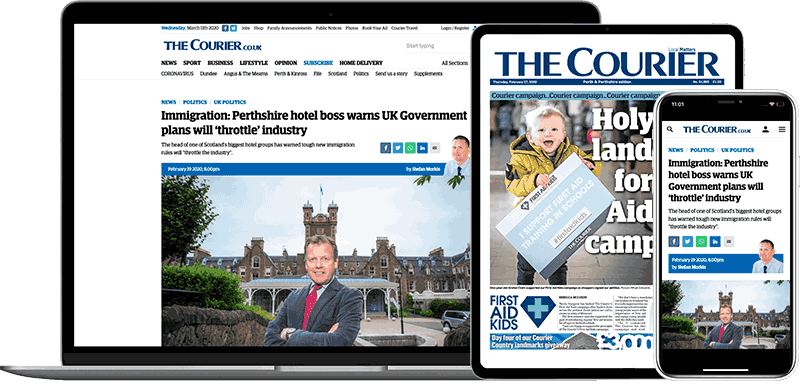 Help support quality local journalism … become a digital subscriber to The Courier
For as little as £5.99 a month you can access all of our content, including Premium articles.
Subscribe