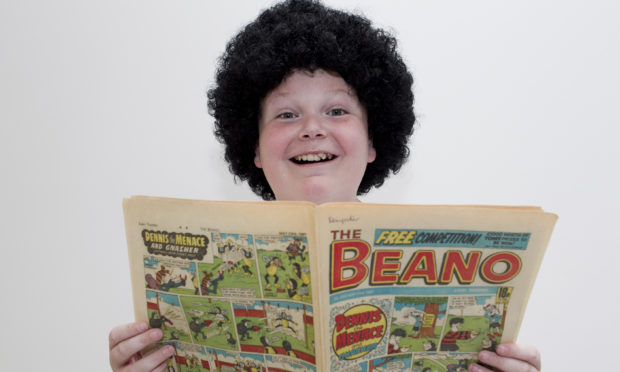 Comedy legends are being sought as the Beano launches a hunt to find the class with the best jokers in Britain.
A poll by the Beano.com has revealed the 10 best jokes of all time as voted by Scottish children.
Now, the Beano has launched a national joke competition for primary schools to find the funniest class.
Classic doctor, doctor and what do you call a..? jokes have stood the test of time, according to the comic's poll.
The views of more than 2,000 children aged seven to 12 were gathered for the survey.
More than 50% of those asked voted the best joke as "Why was the sand wet? – Because the sea weed."
Coming in at number two was "Why should you be careful when it's raining cats and dogs? – You might step in a poodle."
The competition follows the successful launch of the Beano's free Spag Lolz programme for primary schools.
The scheme, which can be downloaded for free at school.beano.com, covers six key Spag elements – spelling, punctuation and grammar.
There are six curriculum-based lesson plans for KS1 and KS2 levels. These focus on joke writing techniques to inject fun into literacy lessons.
Mike Stirling, editorial director at the Beano said: "The hunt to find the UK's funniest primary school class is on.
"Beano is encouraging pupils up and down the country to put forward their very best jokes, gags and funnies to be in with a chance of being crowned Britain's funniest class.
"Beano has always known how naturally funny kids are, so this national competition is the perfect way to shine a spotlight on the comedians of tomorrow."
Despite a reputation that fathers told cringe-worthy dad jokes, surprisingly 40% of Scottish children thought their dad was the funniest person in the family, while mums were found to be the least humorous, with only 25% of those polled claiming they were the funniest member of the family.
Additionally, more than six in 10 Scottish children said they heard the best jokes in the classroom and playground. The poll also found a massive 93% of Scottish children feel kids are funnier than adults.
Joke makers can source inspiration from the Beano's Joke Generator, which has 80 years of classic jokes.
The top three classes, voted for by the Beano's gag maker experts along with children logging on to Beano.com, will each win a bundle of Beano annuals, comic subscriptions and a VIP Beano visit and workshop. One will be named Britain's funniest class.
Scots school children's funniest jokes…
1. Why was the sand wet? – Because the sea weed. (53%)
2. Why should you be careful when it's raining cats and dogs? – You might step in a poodle. (47%)
3. What do you call a blind dinosaur? – Doyouthinkhesaurus (45%)
4. What do you get when you cross a snowman with a vampire? – Frostbite. (45%)
5. What did the policeman say to his tummy? – Freeze you're under a vest (44%)
6. Doctor, Doctor. Help, I feel like a pair of curtains. – Pull yourself together then (43%)
7. What do you call a blind deer? – No eye deer (42%)
8. What's brown and sticky? – A stick. (41%)
9. What's the fastest vegetable? – A runner bean. (39%)
10. What happens when an egg hears a joke? – It cracks up. (38%)
Primary schools can submit entries between April 1 and midnight on May 1 at beano.com/jokes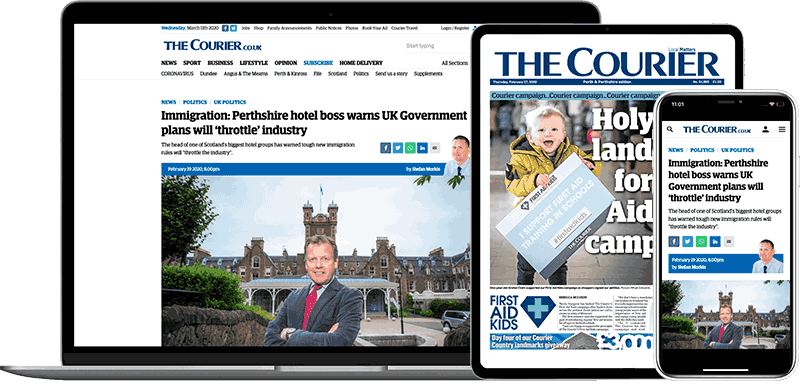 Help support quality local journalism … become a digital subscriber to The Courier
For as little as £5.99 a month you can access all of our content, including Premium articles.
Subscribe