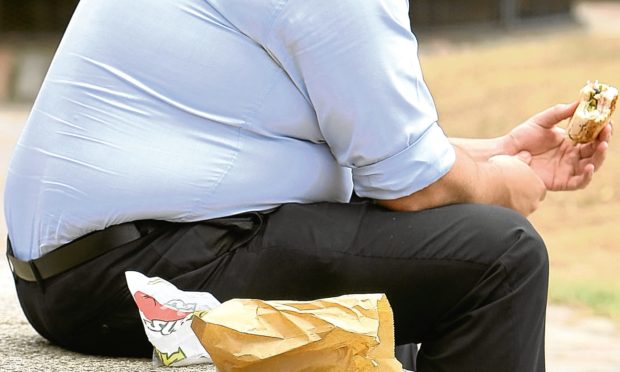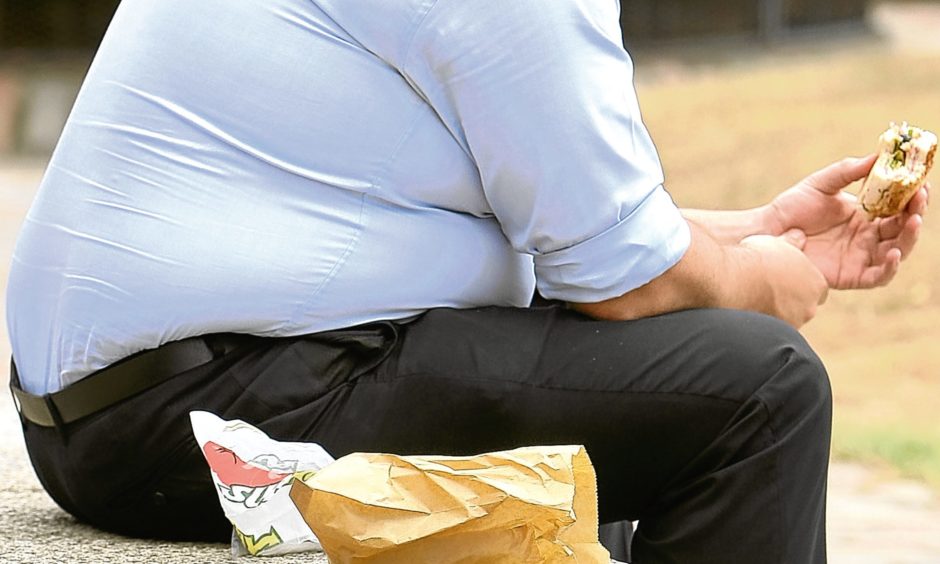 Sir, – The Scottish media, education, health and government communities need to develop a holistic, joined-up approach to solving the obesity epidemic.
They often seem like a kids' football team, all rushing after the latest ball to be kicked. The latest focus has been the impact of the Commonwealth Games on activity levels.
We need a combination of education on how weight is gained and lost, how to cook quick, cheap, healthy meals, how to exercise, and the effects of obesity on health, ability to work and depression.
This should be supported by bold, effective regulations on food manufacturing and retail practices and some high-profile, justifiable, rewards and consequences which would increase awareness, help people lose weight and put them on a path to a sustainable lifestyle.
NHS England is, perhaps, ahead of us. One initiative pays people £200 for every stone they lose and another bars people with a BMI index of 30 or more from non-emergency surgery for a year, which reminds me of, many years ago, our next-door neighbour being refused an operation until she lost three stones.
This crisis costs at least £1 billion of NHS Scotland's annual £13bn spend and countless lost working days. It is a bigger issue than the date for a second referendum.
Allan Sutherland.
1 Willow Row,
Stonehaven.
Help youngsters find their way
Sir, – Statistics released by Ordnance Survey showed that 40% of people surveyed did not feel confident with reading a paper map.
New technology means that we are reliant on sat navs and the GPS on our mobile phones but in some of Scotland's most beautiful landscapes, you might struggle to get a signal that you can rely on.
Not only that but technology is expensive and what happens if the battery runs out or if you get it wet?
Also, navigating your way home using a map is a challenge and requires problem- solving skills; there's no fun in simply switching on a phone and it telling you how to get home.
Week in, week out at Scouts Scotland we progressively teach our young people to develop the skills that they need to navigate and explore their own community.
This can be through map reading, using a compass, learning about the stars and co-ordinates but it also teaches them problem-solving and team-building skills.
This is then built upon and developed throughout their Scouting career, as they go on expeditions at home and abroad.
As well as this, at our national activity centres, we introduce young people, Scouts and non-Scouts, to basic map reading through our orienteering sessions.
This usually starts indoors where they draw a plan of the dining hall and then use their plan/map to find a route through the tables and chairs.
Then, building on the skills learned indoors, they are given a map of the centre with orienteering markers to go and find. It is challenging but fun and the kids love it. But we also deliver training right up to advanced mountain navigation.
With National Map Reading Week taking place next month, we hope that more people will try to increase their map-reading skills, as it is a fun and challenging life skill which benefits everyone, from young to old, and Scouts is an excellent way to do this.
Graeme Luke.
Head of Scouting Operations,
Scouts Scotland,
Fordell Firs,
Dunfermline.
Is fracking volte-face coming?
Sir, – As US imports of shale gas arrive at Grangemouth, the SNP's moratorium on fracking remains in place and we must wait until over the winter for the outcome of its investigation into the wider impact of unconventional oil and gas extraction.
But is this what will truly drive Nicola Sturgeon's decision whether to allow fracking in Scotland? Or will it be all about politics, not science, as the SNP claims?
That Ineos is importing gas, rather than extracting gas from the North Sea's dwindling and increasingly high-cost resources, highlights that, regrettably, Scotland's offshore energy boom days are over and low production, of course, would mean low tax receipts for an independent Scotland.
With Alex Salmond's September 2014 glowing economic projections based on booming North Sea output rejected by voters and subsequently proved unfounded, if there is to be another vote on separation, Nicola Sturgeon must do better – and allowing fracking is the only way she can do it.
Prior to the 2015 election, the SNP campaigned vigorously on a highly populist anti-fracking stance. But as Nicola Sturgeon will need a new source of tax revenues to bolster her independence cause, should we anticipate a spectacular u-turn?
Martin Redfern.
4 Royal Circus,
Edinburgh.
There's gas at Mossmorran…
Sir, – It seems ironic that a fuss is being made about shale gas being imported to Grangemouth while our skies are being lit up by the huge quantities of apparently unwanted gas being wastefully flared off at Mossmorran.
Norman Smith.
24 Aberdour Road,
Burntisland.
Would it be OK if I caught cats?
Sir, – I note the discussions concerning domestic cats and, it seems to me, that if their owners are content to let them out unattended and knowingly accept that their pets are likely to kill birds and animals which are protected under Scottish Wildlife Laws, then said owners should be liable for prosecution.
It will be interesting if the Crown Office could be stimulated to instruct Procurators Fiscal accordingly.
Our red squirrels have been decimated by local cats and I wonder if I would be justified if I live-trapped cats which infest our garden and then transferred them to a cat's home for reallocation to more attentive owners?
Mr JPK Garthwaite.
Ladeside House,
Blairgowrie.