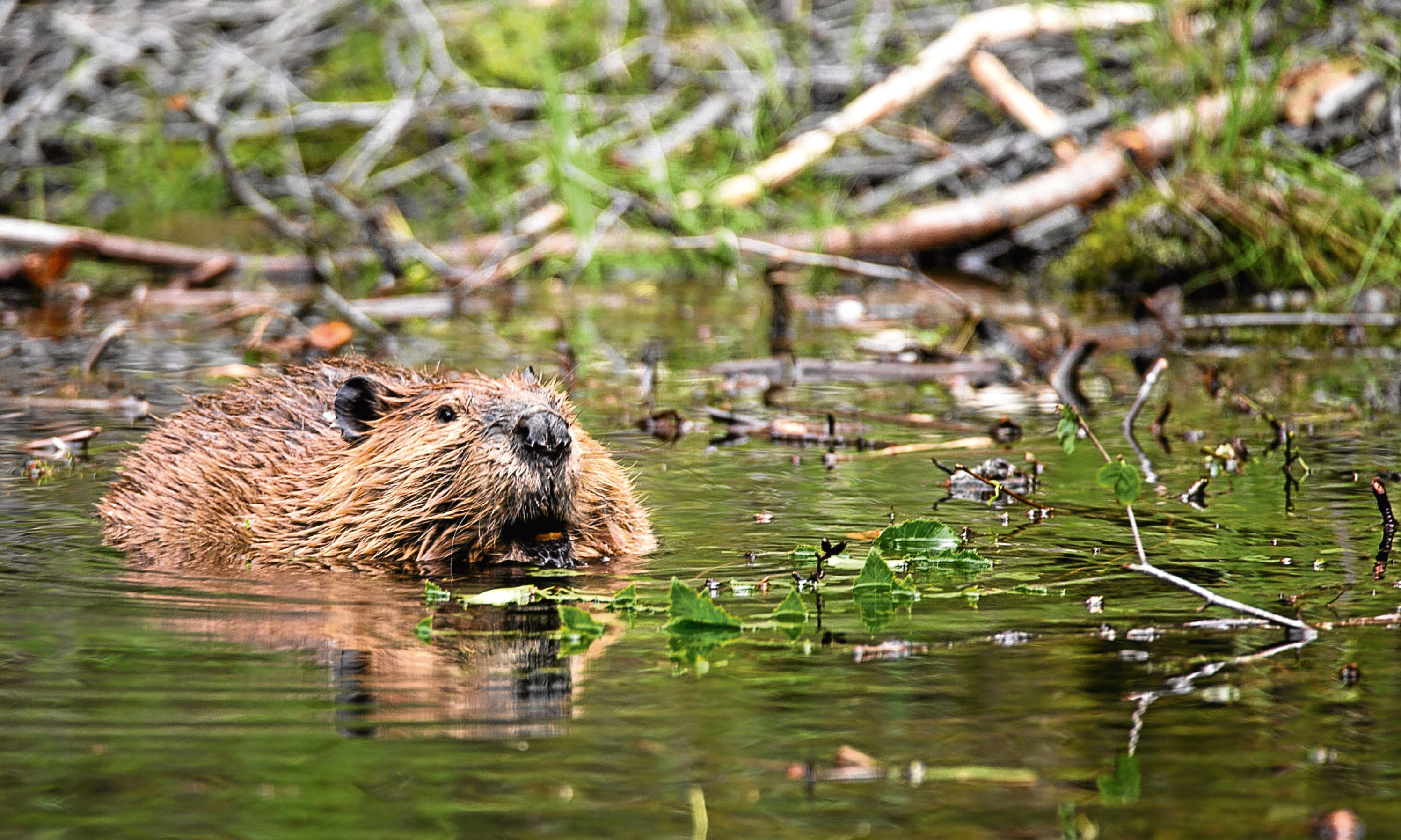 Sir, – Jim Crumley's article, Madness over Beaver Fears (November 7) was excellent and drew attention to the unfortunate reaction some farmers have had to beavers in their burns and ditches.
Where there are real problems, in most cases mitigation, ditch levellers, flow devices and beaver deceivers will work far better than dam removal, beaver shooting or bank stripping, quite apart from the environmental damage and animal cruelty that can be avoided by that approach.
The Argyll beavers are not protected either, in spite of the fact that Roseanna Cunningham MSP announced a children's competition to name the first kits in May 2010.
At this point it seems highly possible that the two populations have bred. Legal protection is well overdue and will be greatly welcomed when it comes, and should herald in a new pragmatic approach to beaver management by the majority of farmers.
Louise Ramsay.
Scottish Wild Beaver Group.
S6 stars of Craigie High
Sir, – In today's age all we ever seem to hear of is about children who are doing wrong, from simply plunking school to knife crimes.
I just thought it worth mentioning something nice for a change.
I am on the PTA for Craigie High School, Dundee, and we asked our S6 for some assistance with our Christmas craft fayre on Thursday November 17. As ever, we only expected a few good responses.
I was surprised. Roughly 70% of pupils are committed to helping.
Our head boys and girls have them rallied into teams, allotted them sections and have them doing leaflet and poster drops and more.
Pupils have been in constant contact offering help and ideas and even attending all the PTA meetings too.
What an amazing group they are, well deserving of some praise.
I can only hope that by the time my child's year is in S6 they will be as organised and committed to the school.
Thank you Craigie HS S6, you are stars.
Liz Richiardi.
Chairperson,
Craigie High School Parent Council and PTA,
16 Balmerino Place,
Dundee.
No freedom within Europe
Sir, – In the consultation on a draft referendum bill, the proposed question on the ballot paper is "should Scotland be an independent country?" As it is intended that Scotland would join the EU, this question is misleading.
It should at least be corrected to "should Scotland leave the UK in order to join the EU, and then be controlled by their unelected and anonymous bureaucracy".
The consultation document also ignores the implications for Scots who have property, pensions and savings in the UK, but a leap in the dark should never be hampered by such tiresome considerations.
Malcolm Parkin.
Gamekeepers Road,
Kinnesswood.
Dundee can do much better
Sir, – I write with regard to the letter from George Sangster (November 10) in which he rightly questions the suitability of the Dundee port facilities for decommissioning oil and gas platforms and subsea equipment.
The desire of all to grow new business opportunities and generate high-quality employment has to be commended.
But I believe this energy should be focused on real opportunity and a strategy based on data derived from a full understanding of the industry.
Dundee has the opportunity to develop in marine industries where it already has a long, proud heritage.
Instead of focusing on decommissioning where the value is in well abandonment and heavy lifting (the front end) we should look to create growth through world- class design of high-value products in the new growth industries of, for example, aquaculture and offshore floating wind.
The Hywind floating wind power project in the Moray Firth, has been designed in Norway, built in Spain, Norway and Germany and yet Scottish tax payers are paying to subsidise the project, Why?
Wouldn't it be beneficial to Scotland and in particular Dundee if local companies could work with partners on projects where the benefits all accrue locally?
There is plenty of space on the quayside to creatively design and build equipment.
Dundee is on a roll, we just need to keep pushing and it will be magnificent.
Forget decommissioning and other non-creative industries and stick to what we do best. Be creative and invest in design and technology.
Andrew Clayson.
CEO,
Flintstone Technology Ltd,
West Pitkerro,
Dundee.
Scotland falls out with world
Sir, – I note that the Scottish Government, having just fallen out with the Chinese over a trade deal, has now fallen out with the Americans over the selection of Donald Trump as their new President.
In the event of our separating from the rest of the United Kingdom we will, on top of an eye-watering fiscal deficit which would effectively leave us bankrupt, also be friendless.
It is not a good idea to fall out with the world's two largest economies and our main trading partner unless we have an economic death wish.
Councillor Mac Roberts.
Ward One Carse of Cowrie,
Perth and Kinross Council.
Boys' Brigade brings benefits
Sir, – I would like to welcome the findings of the National Child Development Study which revealed how membership organisations contribute positively to the improvement of mental health, even later in life.
The study is also very much reflective of the hard work The Boys' Brigade does, where our priority is to provide support in a safe and fun learning environment, providing young people with the best start in life.
Researchers found programmes which help young people with skills such as teamwork, outdoor exploration and self-reliance can provide lifelong benefits.
These are all core factors in our structured programme. From problem solving and overcoming challenges, whether it be out on an expedition or through preparation for one of our awards programmes such as the Duke of Edinburgh's Award, we strive to provide the best overall experience.
Many are just five when they join the BB, but we are here to help set people up for life and help motivate self-learning and independence, both key indicators found in the study that result in better mental health in middle age.
Bill Stevenson.
Director,
The Boys' Brigade Scotland,
Carronvale House, Larbert.