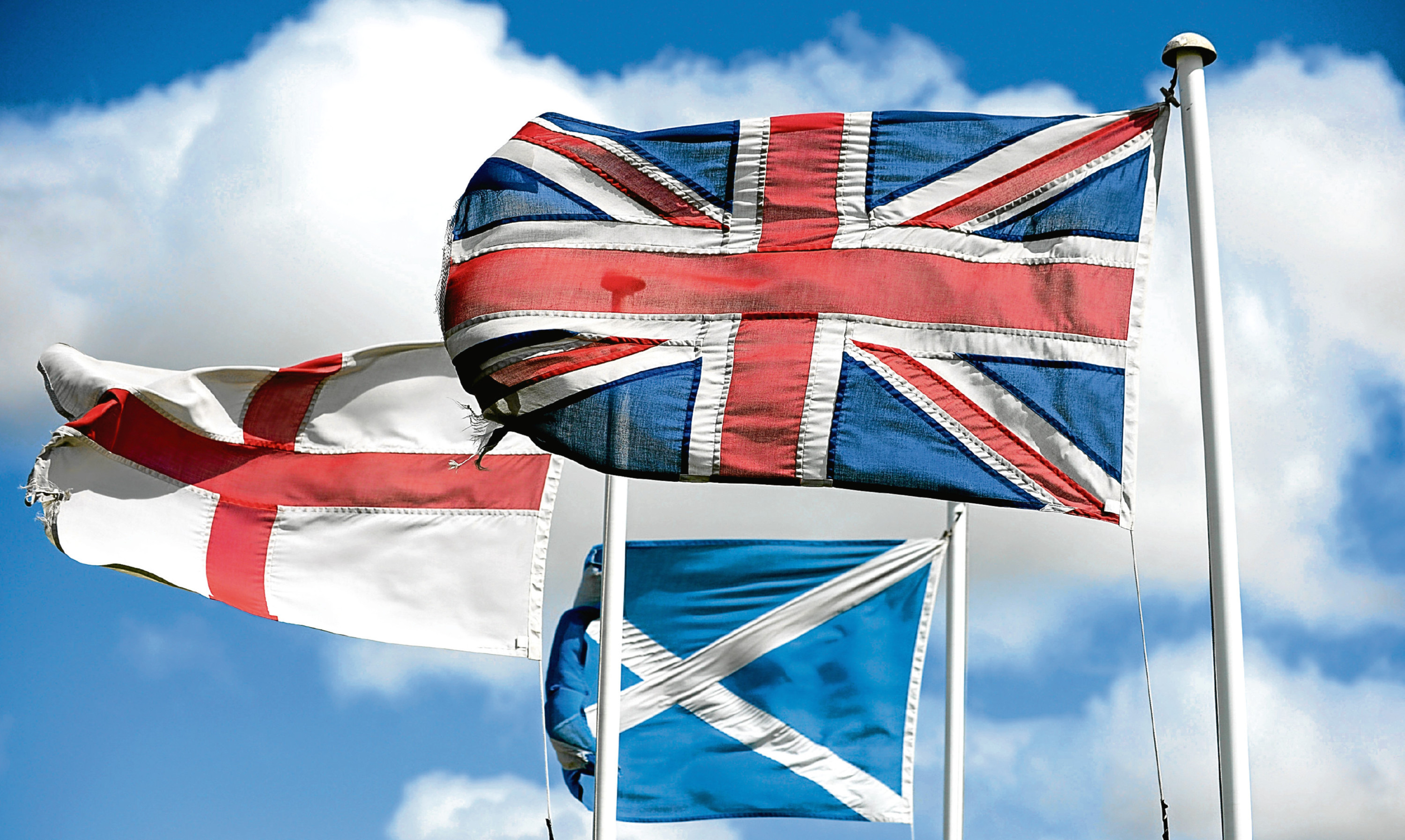 Sir, – Nicola Sturgeon has disregarded the advice of wiser counsel in her own party and has effectively called a referendum.
If she genuinely wants voters to be well-informed before they vote, she has to rectify the errors and untruths in SNP propaganda.
For example, large numbers of her supporters still believe that the UK Government would continue to pay pensions to Scots after a separation.
Ms Sturgeon has to make it clear to them that the Scottish Government would be responsible for the payment of pensions. At what rate they would be is a moot point. Scotland's £15 billion deficit would make it difficult to pay pensions at current rates once the Barnett Formula no longer applied.
The Yes side in 2014 called warnings about pensions in an independent Scotland project fear.
In fact, they were project reality. Is it too much to hope that Ms Sturgeon will be honest about this question and about the many other economic and financial challenges that an independent Scotland would face?
Jill Stephenson.
Glenlockhart Valley,
Edinburgh.
Austerity lies ahead
Sir, – I wonder how Nicola Sturgeon is planning to campaign on the issue of expert opinion at the next Scottish referendum?
Even more than at the last referendum, one financial expert after another will be queuing up to tell the separatists that with independence comes years of austerity, the like of which Scotland has never seen.
Of course, the experts were wrong in 2014. The situation is worse than forecast.
Sadly it is now widely accepted the cost of decommissioning the North Sea will exceed all future oil and gas tax receipts. Scotland's deficit is today at 10%, making us, as an independent country, worse off than Greece.
So will Ms Sturgeon fall back on her favourite retort that anyone highlighting economic realities is talking down Scotland?
Or will she, in a Nigel Farage-Donald Trump-like manner, proclaim that we should simply follow our hearts not our heads and never believe expert opinion?
Martin Redfern.
4 Royal Circus,
Edinburgh.
Wall analogy wide of mark
Sir, – The suggestion that Donald Trump-style tactics have been used to resolve an access issue with a private car park in Clepington Road, Dundee, Mexican wall won't win any votes from Clepington businesses (March 11) is both absurd and inaccurate.
A small section of wall of approximately six feet was erected to prevent the continuing abuse of a private car for use by the customers of the businesses operating from the accompanying commercial premises at the site.
It is not a public car park. Regrettably, after repeated requests for co-operation and the involvement of the police on a number of occasions, as managing agents of the site we responded to the requests from tenants to ensure that the car park was protected for its intended use.
Pam Over.
Chief Executive,
CKD Galbraith,
59 George Street,
Edinburgh.
Fracking day of reckoning
Sir, – What Professor Iain Stewart says in his lecture on hydraulic fracturing, or fracking, is bound to stimulate interest (March 13).
Whether it will help solve the impasse between the pro and anti lobbies is doubtful.
It is all very well to talk about the scientific evidence but it is already clear, worldwide, that there is controversy about how to interpret that evidence. The Scottish Government is not likely to be much wiser on the matter when it finally has to make a decision after years of its moratorium.
Ineos at Grangemouth is the key player in all this. In the future it may well make the point that the viability of the plant there will depend on licences to frack in Scotland's central belt.
In 2013 we saw the dilemma that communities, local councils and trade unions faced over potential closure.
Owner Jim Ratcliffe and his shareholders were inclined to shut the plant over recurring industrial relations problems.
It was kept open only after intense negotiation involving ministers from Holyrood and Westminster and the Unite trade union. Another day of reckoning will come soon over fracking. It will test the resolve of both the environmental lobby and all those who care about the country's economic future.
Bob Taylor.
24 Shiel Court,
Glenrothes.
Trusted group of politicians
Sir,- In response to my appeal for a positive unionist message regarding Westminster rule, your correspondents, Messrs Hogarth and Cross resort to a portrayal of myself and other independence supporters as being, blinkered, lacking objectivity, grievance-ridden and blind to their own "truths".
We are also guilty of unquestioningly following the gospel set out by our supreme head, Nicola Sturgeon, leader of their dreaded SNP.
Mr Cross phrases it as "SNP good, Westminster bad". This is an unwittingly accurate assessment of both, given their respective records.
Westminster holds all our major economic levers, including our North Sea assets.
It also has control over our foreign policy and defence.
Does Mr Cross consider Westminster's overwhelming influence in our affairs as "good" government?
Mr Hogarth believes the daily criticism the Scottish Government receives by the unionist establishment and media is, "largely justified." Criticism yes, balance, no.
He inadvertently confirms this lack of balance by admitting ignorance of any SNP "positive policies".
Despite London's fiscal straitjacket, the SNP is making a significant and positive difference to the quality of life of the average Scot, which no doubt explains their position as the most trusted government in Europe.
Ken Clark.
335 King Street,
Broughty Ferry.
Sinister side of smart meters
Sir, – The purpose of smart meters (March 5) is to give suppliers your user profile.
You can then be disconnected when power shortages occur due to the inadequacy of renewable energy, and can be differentially charged to change your usage profile for the same reason.
They are most certainly not for your benefit.
Malcolm Parkin.
Gamekeepers Road,
Kinnesswood,
Kinross.