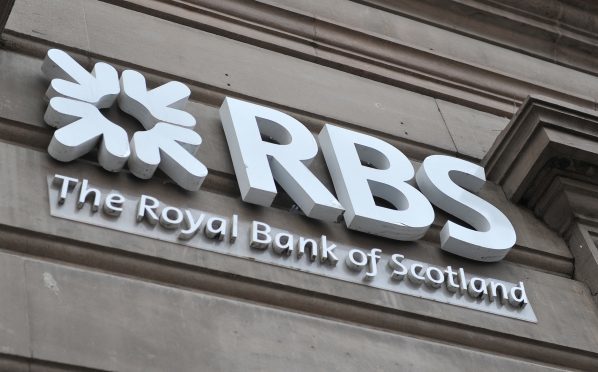 Madam, – We all know that banks are disappearing rapidly from our high streets.
The fairytales that banking is changing are only half true.
It is a profit-driven move, nothing else.
First they advocate for internet banking, pushing this via the employees.
These are the same employees that are then made redundant because their jobs have disappeared.
To me, providing a computer program for internet banking is not a "service" as the banks would like to call it.
The customers do the work a bank employee should do and they pay for it. The banks are making profits for very little service.
I have refused internet banking, simply because it is not 100% safe.
Daily calls from scammers tell me so.
The banking world forgets one very important thing, they have a duty of care to their customers.
By closing branches they willingly and knowingly expose customers with shops etcetera to grave danger.
Post offices or agencies are only allowed to accept a certain amount of cash because of the risks. But shopowners are not able anymore to hand in their daily cash.
Risks of raids on shops and shopowners rise, while raids on elderly people in their houses also increase.
I call the attitude from the whole banking sector gross negligence!
Those at the top of the banking sector forget that it is thanks to their customers that their bank exists and also thanks to them that they make profits.
Where would they be if all the customers emptied their accounts?
Bring back the banks in the communities – they are needed for the shopowners, the businesses,the elderly that need cash and other banking-services but have no transport or family.
Bring back the service and the safety on our high streets.
Mrs Maaike Cook.
Cash Feus,
Strathmiglo.
Politicians are fame hungry
Madam, – At last, some sense about Brexit and referendums from Messrs. Redfern and Phimister (Readers' Letters, Courier, March 26).
When will this country accept one referendum, one vote, and accept the result?
I voted remain, was disappointed at the result but accepted it.
I think it all stems back to childhood when today's youngsters demand the best of everything and get it without having to earn it.
They reach adulthood thinking they are always right and throw a tantrum when things don't go their way.
Politicians do the same.
Gone are the days when first and foremost they wanted to serve their country.
Now they want their moment of fame, each vying with another elected member for the best television opportunity.
Of course we should stand up for our rights, march or demonstrate peacefully.
But if we have referendums we must abide by the decisions of the majority.
That's called democracy!
Mrs Wilma Thom.
55 Callander Drive,
Forfar.
New EU vote is now justified
Madam, – The Tory leadership are panicking.
They are heading us into economic oblivion despite all the warnings from all directions that this could happen, including members of their own party.
There is a sensible alternative to her plan: stay in the EU!
One million people marched in London on Saturday asking for another referendum.
What are they afraid of by having one?
Who knows it may prove them right.
The current shambles justifies the people having another say.
Alister Rankin.
93, Whyterose Terrace,
Methil,
Leven.
Greens have served purpose
Madam, – Patrick Harvie, Greens co-convener, clearly felt he had done well forcing budget concessions from the SNP in exchange for his party's support
Since then however, the SNP has dragged its heels on key Greens demands.
The tourist tax is to be delayed by the SNP until at least 2021.
And now the unpopular workplace parking levy requires so much consideration it has to be delayed until 2022 – after the next Holyrood election.
It would appear that once the Greens have served their purpose, they are ignored.
Martin Redfern.
Woodcroft Road,
Edinburgh.
Home closure doesn't wash
Madam, – One reason given for the need for £1 million of alterations to Seaton Grove residential home in Arbroath is the absence of en suite facilities.
It is said the Care Inspectorate is insisting on these, and this is one reason why the future of Seaton Grove is under consideration, with options including a sale to the private sector, or even closure.
At present residents are bathed in the safety of supervision by staff.
The potential for disaster in installing private showers is immense. Imagine an elderly, confused person deciding to take a shower in the night.
In they go, unsupervised, and fall, with what consequences?
No, that reason for closure won't wash.
Gordon Cook.
Gowanlea,
Friockheim.
Recognising the Murray family
Madam, – I find it incredible and very sad that the Lawn Tennis Association and Britain in general is not fully appreciating what an amazing sporting family the Murrays are.
Andy with his three grand slams and two Olympic gold medals – as well as his contribution alongside his brother Jamie to Britain's outstanding Davis Cup win in 2015 – surely must be one of our country's greatest sports stars ever.
Jamie must be regarded as one of our greatest doubles players in history after his six grand slam titles.
And their mother Judy, who helped coach her boys and others from early ages, has always banged the drum for both mens and ladies tennis in Britain.
There has to be some sort of legacy for this incredible family to act as an inspiration to help the future of British tennis.
Ewan Andrew.
2/2, 172 Clepington Road,
Dundee.
Spend priorities wrong in Fife
Madam, – Fife Council requires schools to cut their budget much to the detriment of educational standards.
At the same time the council appears to be willing to consider spending £55 million on a spurious project at Leven promenade (Ambitious whale proposal to be discussed at public meeting, Courier, March 25).
Seems a ridiculous situation to me.
Allan Bullions.
6 Glencairn Crescent,
Leven.
A real and present danger
Madam, – I am surprised to see yet another letter (Children used as pawns at climate protests, Courier, Mrch 21) suggesting that climate change is not a problem.
He must know 97% of climate scientists agree it is a real and present danger.
We owe it to future generations to deal urgently with this issue which will have far more impact on their lives than whether we stay in the EU or not, however disastrous Brexit turns out to be.
Andrew Collins.
Ladyburn House,
Skinners Steps,
Cupar.