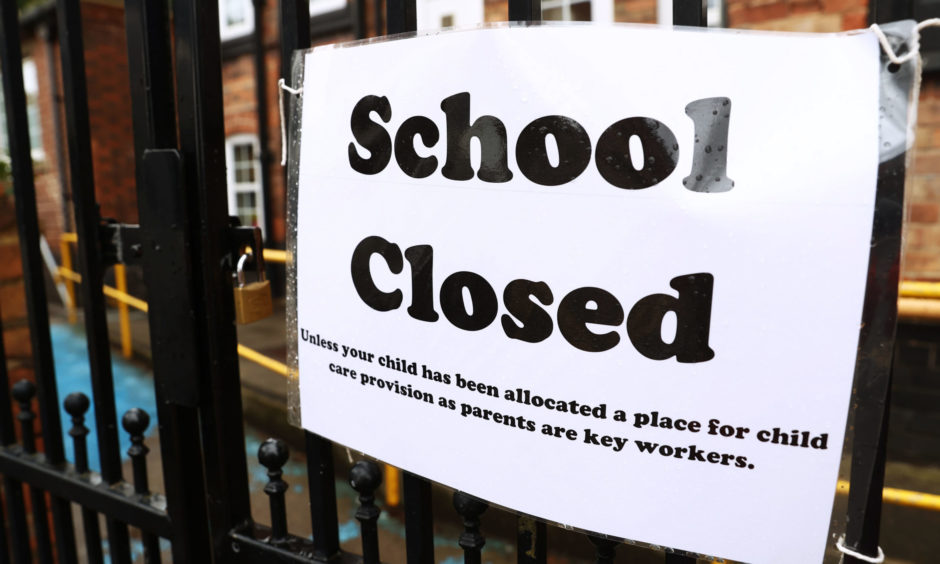 Technology has been the saving grace of the lockdown, enabling both professional and personal contacts to survive the prolonged purgatory of social distancing.
Whatever other deprivations are being endured, at least most of us have access to the internet or a mobile phone, and therefore can see as well as talk to our friends and colleagues.
Imagine how different the Covid-19 experience would have been 20 or so years ago and how cut off we would all have been then.
But for one vital demographic, it seems Scotland is still living in the pre-Zoom and pre-Skype Dark Ages.
Schoolchildren in several local authorities reportedly have no live teaching tools at their disposal and are dependent on parents who either don't have the time or the skills to teach them.
While private schools are keeping to formal timetables now that the summer term has started, with lessons via web conferencing platforms, in some state institutions interactive classes have been banned.
According to a newspaper report this week, councillors blamed the safeguarding guidelines issued by government agency Education Scotland, and insisted that no platforms were suitable for young people (even though the same young people almost certainly use such means to communicate with each other).
Education Scotland, meanwhile, said it was up to town halls, not them, to decide how they provided home schooling during the coronavirus crisis.
As the bureaucrats debate who is responsible for ensuring children are properly educated outside the classroom, the children themselves are falling through the net.
And inevitably it is the poorest youngsters who will suffer the most. This cannot be attributed just to a lack of IT resources; the Scottish Household Survey last year found that the vast majority of households, some 87%, have internet access.
The gap between private and state school provision is not an electronic one, but more about leadership – and duty. Private schools, unless they want to reimburse parents for hefty fees, must deliver value for money even while operating remotely.
Children at one of Scotland's top-paying schools, Fettes College, clock in at normal school times, including Saturdays, and can speak to their teachers directly using systems such as Microsoft Teams. Gordonstoun is also teaching children face to face, live online, according to one mother.
Smaller classes facilitate such practices, of course, but if young people can gather together online in groups of 20 or more – using the House Party app for instance – there is clearly no technical barrier to teaching this way.
In the chaos of the early days of the lockdown, it is understandable that schools had to scramble to make the best of a dire situation. There are undoubtedly many examples where inspirational heads and their teams managed to keep the show on the road.
But all schools have had weeks now to develop a strategy that works and yet there are alarming levels of disengagement.
A survey by the Scottish Secondary Teachers' Association, published last week, found that more than half of Scottish pupils skipped online classes.
Only 1% of teachers, questioned just before the Easter holidays, said their pupils were fully engaged; 60% of teachers reported that less than half the class were involved with home schooling, and 5% said children were not engaging at all, amid fears that some would lose contact with their schools altogether.
Professor Lindsay Paterson, an education expert at Edinburgh University, said the two months, at a minimum, that schools are closed would widen inequality.
"Since research on the effects of school holidays suggests that most inequality is due to what happens in these periods, we could estimate that a two-month closure would add a year's worth of inequality," he told a Scottish newspaper last week.
His remedy is to recruit an army of online tutors, including retired teachers, final year students and classroom assistants to support parents at home.
This sounds like common sense but it requires a suppleness that doesn't currently exist in Scotland's educational establishment. Offering high-quality teaching to young people regardless of their background will depend on a concerted effort by ministers so that Scotland's attainment gap does not expand further.
The first step, as always, is accepting that there is a problem. A Scottish Government spokesman described criticism of its online efforts in schools as "disappointing".
Dismissing the bearers of bad news is the familiar response of Scotland's education chiefs when confronted by their failings.
In normal circumstances, this refusal to acknowledge the faults in our unreformed school system would see the most vulnerable children being left behind. But in the extraordinary environment of this pandemic, with a degree of disruption likely to continue indefinitely, an entire generation is at risk of being denied a decent education.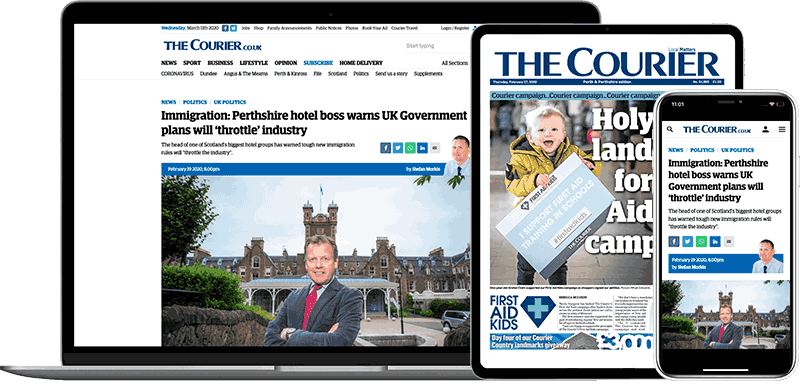 Help support quality local journalism … become a digital subscriber to The Courier
For as little as £5.99 a month you can access all of our content, including Premium articles.
Subscribe