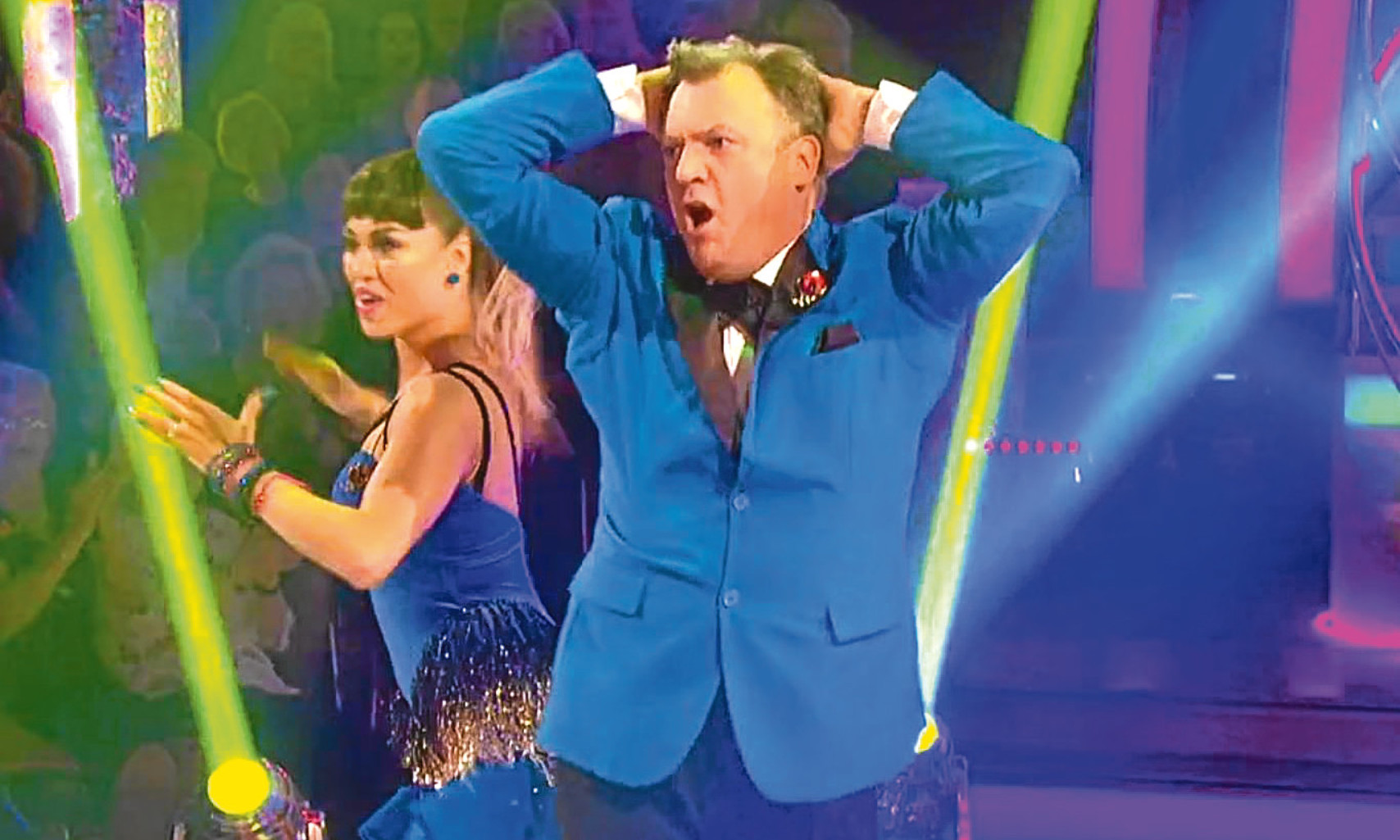 In these uncertain times, some people may feel the need to focus on things that help us keep a sense of perspective.
As a special service for lucky readers, allow me to present the ultimate cut-out-and-keep definitive list of Things To Look Forward To.
Sparkly Converse trainers. There was a time when Christmas meant pretending you were the type of person who relished the opportunity to wear high heels. No more pretence these days. We are well catered for in the blinged up comfort stakes – at last.
Ed Balls could win Strictly.
The John Lewis Christmas ad is out. Oh come on, you social meeja miseries – hedgehogs, badgers etc bouncing on a trampoline? With a boxer dog doing acting? What's not to like? What's wrong with you?
Cheese on toast after 11pm. Whether it's after a heavy sesh/because you somehow forgot to have an evening meal/there is nothing else in your fridge, it's never a bad idea.
Gin in different flavours with bits of plants in. It has to be good for you, right? Gone are the days of the one choice of brand, with a bit of lemon, ice and tonic. Now it's all about variety and botanicals – hic hooray.
West Wing music. It's been lovely that this was played as the background to many of the pre-US election reports on the radio. It reinforced by belief that the West Wing was real life and everything else to do with US politics is made up.
Booking the pre-Christmas hair appointment. Can I be alone in this being the real barometer of the time left to panic about things not done?
Every year, hairdressers start doing that mouth-pursing suggestion "Oooh, you'd better get an appointment in soon, you know how busy it gets…" and then you suddenly realise that's it, appointment's made. Christmas will happen whether you're ready or not.
A guy I saw last year, walking his two dogs who had festive fairy lights wound through their collars and up their leads. I saw them from my car just after it had got dark and it made my night.
You're welcome.