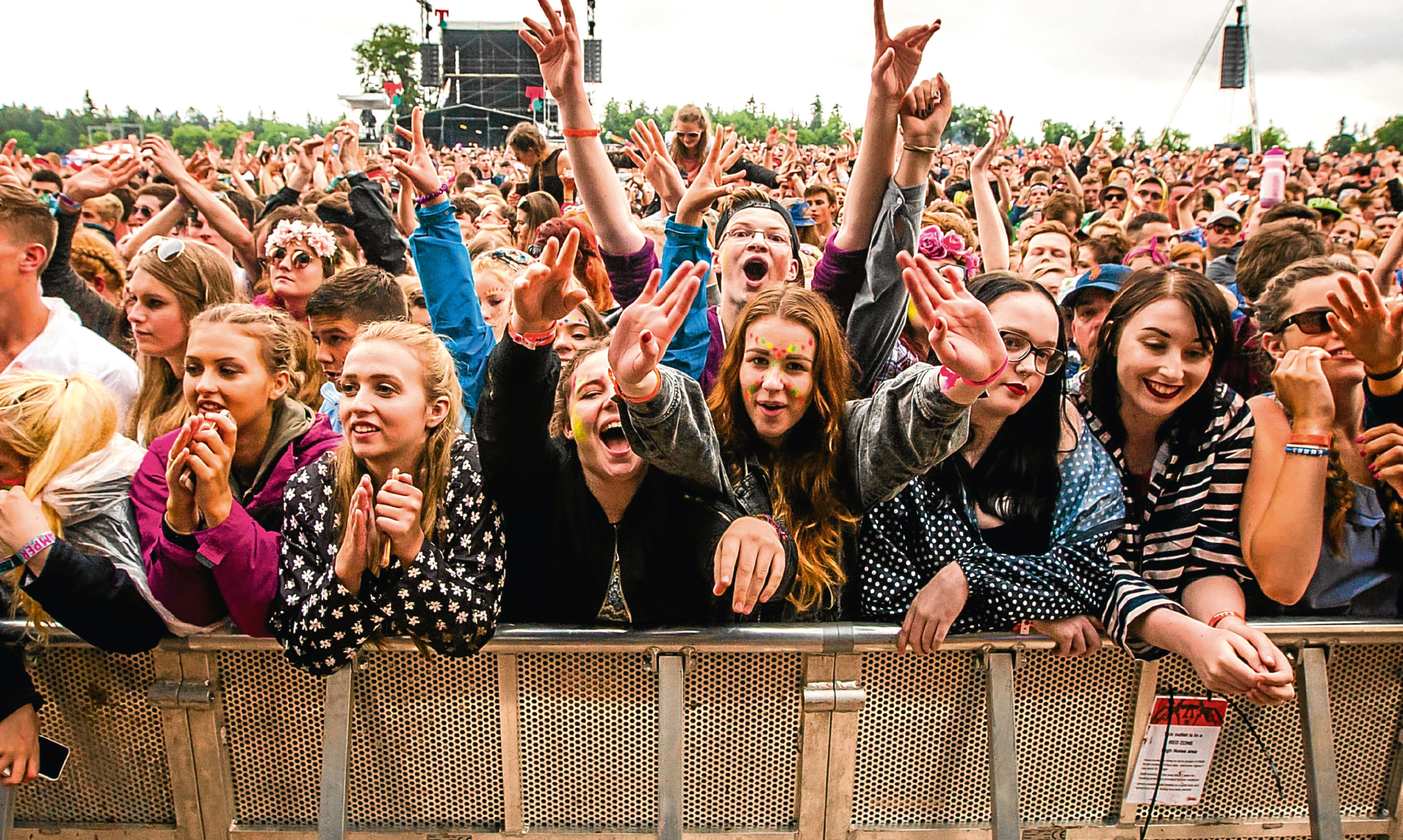 Sir, – I am writing in response to the letter from Alister Allan of Perth headed Time to ban T in the Park (July 20).
I find myself getting very depressed and irritated by all of the negative comments aimed at the event and do wonder whether Mr Allan and many of the other critics have actually attended the festival.
I am in my fifties and have enjoyed TITP every year for the last 17 years.
Since the first event in 1994, TITP has provided an amazing experience for hundreds of thousands of people.
For many young people, the festival has been something akin to a rite of passage and has given them memories which they will cherish for the rest of their lives.
TITP has also been voted best festival of the year on numerous occasions. Balado was a fantastic venue and the move away from there was a great shame.
Strathallan has the potential to match Balado as a venue and I am in no doubt Geoff Ellis and his team will overcome the teething problems at this new home.
They are also due a break in weather conditions which have been extremely unkind to them in each of the last two years.
We have a world- class music festival and one we should be very proud of. We should be looking to improve this and to use this to highlight Scotland's musical heritage, our stunning countryside and our hospitality.
With typical Scottish mentality, however, we concentrate on the negatives and look for ways to knock it down rather than build it up.
I do not wish to look at TITP through rose-tinted spectacles and ignore or make light of the problems regarding drug use, crime or environmental issues.
As a nation we need to ask ourselves why England can overcome these issues and run successful festivals at Glastonbury, Leeds, Reading and Isle of Wight.
It would be a damning indictment of our nation if we had to admit defeat and accept that Scotland could not manage a festival and that we had to ban it.
Stephen Simpson.
Grange Gardens,
Monifieth.
A leader with strong scruples
Sir, – Good for you, Mr Gordon Cook (July 20) for standing fast with Jeremy Corbyn.
I heard the Prime Minister Theresa May describe Jeremy Corbyn as unscrupulous which is about as unscrupulous as you can get, calling Jeremy unscrupulous.
He is packed full of scruples and that is why he must be got rid of, by unscrupulous means.
Iris Jarrett.
45 Naughton Road,
Wormit.
Ovation has to be deserved
Sir, – How many more David Cameron-loving letters are we going to be regaled with from correspondents who are aggrieved at the SNP MPs not giving Mr Cameron a standing ovation on his departure to the back benches?
What did he ever do to earn the respect of opposition parties?
He spent most of his time at the dispatch box during Prime Minister's Questions using what passes for Bullingdon Club humour.
He tried to be smart by decrying the likes of Jeremy Corbyn's dress sense or the dire straits of the Labour Party in order to cover up the fact that he had no answer of any substance to the many questions being put to him.
He tried to play the international statesman with his so-called negotiations with the European Union prior to Brexit but gained no concessions at all.
The moment the result came through that he had lost the referendum, he jumped ship.
Ian Allan.
5 Marchside Court,
Sauchie.
Failure of wind experiment
Sir, – Your report (July 20) of a serious threat to offshore wind turbine development is very good news for those of us not making money from these "renewable" sources of electricity, which represent a very costly bill for us, amounting to a public deception, that climate change is being retarded and many jobs created and power gained from "free" wind.
Wind power has been one of those apparently logical ideas which, in reality, was a failure because of inadequate practical evaluation before huge investments were made.
The first scientific adviser to the Scottish Government's warnings were disregarded.
The Government was warned not to adopt these renewables until there were vastly improved means of storing electricity.
The consequence has been great damage to our land and seascapes and our finances.
The typical contribution from "wind" to our electricity generation is well under 5%, and is least when the weather is cold.
The turbine industry says thousands of jobs are at risk, but these are overseas, where the equipment is manufactured.
Politicians responsible for energy generation who have hitherto not shown the honest pluck to call off this disastrous failed experiment are maybe starting to do so now, as your report suggests, while safe, effective, economical means of power generation are maintained and further developed, to keep our light and heating on.
(Dr) Charles Wardrop.
111 Viewlands Road West,
Perth.
Wait for clarity over Brexit
Sir, – Nicola Sturgeon needs to keep her followers in a state of agitation by promising a second referendum.
But what point is there in having a referendum before we know the result of the UK's Brexit negotiations?
Until then, it is not possible to make an informed judgment about what the future might hold.
Ms Sturgeon would do better to get down to the hard grind of dealing with Scotland's many problems, in education, health, transport and much more.
But that is much less fun than being a campaigning politician constantly agitating for another vote.
Bob Ferguson.
North Muirton,
Perth.
Trident will enrich US firms
Sir, – Former US Secretary of State Madeleine Albright was once asked if the half a million Iraqi children who died as a result of US sanctions against Saddam Hussein was a price worth paying.
Her reply was: "I think this is a very hard choice, but the price, we think the price is worth it."
Theresa May's assertion that she would have no hesitation in ordering nuclear strikes is very much in the same vein.
The blunt, somewhat genocidal answer appears to have been the right one for the crowd, as the Commons has agreed to give a blank cheque to develop a new generation of Trident submarines.
At least 65% of this money will go straight into the pockets of United States arms manufacturers.
The decision should be seen in the context of one million people in the UK being reliant on foodbanks and the NHS warning that due to shortages, some cancer patients will not get the life-saving drugs they require.
Also, Trident is reliant on American satellites for targeting.
The question about killing civilians with a nuclear strike is a common one during such debates, and historically one Prime Ministers dodge.
But with Jeremy Corbyn being open that he "does not believe the threat of mass murder is a legitimate way to go about international relations," and that he absolutely would not kill millions of innocent people, Mrs May ultimately decided to go the other, pro-nuclear holocaust, way.
Alan Hinnrichs.
2 Gillespie Terrace,
Dundee.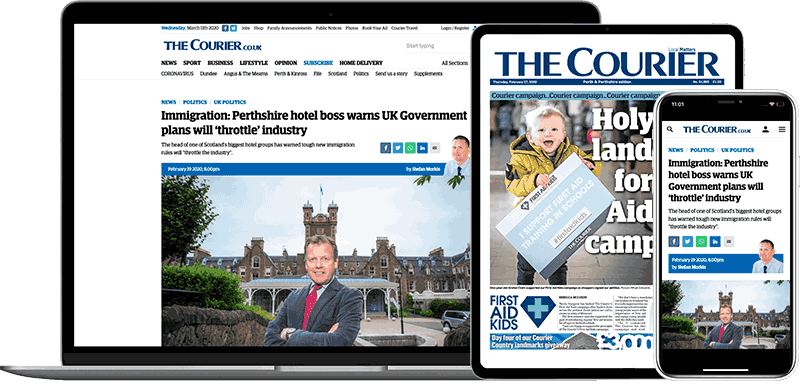 Help support quality local journalism … become a digital subscriber to The Courier
For as little as £5.99 a month you can access all of our content, including Premium articles.
Subscribe