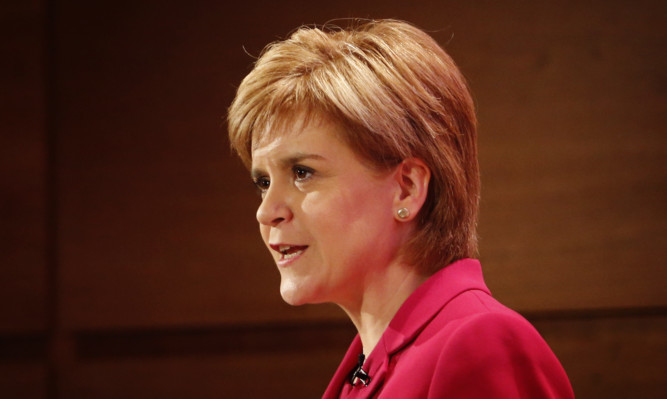 MSPs should have the right to call another independence referendum when there is "clear and sustained evidence" that separation is what most Scots want, says Nicola Sturgeon.
Outlining the SNP's stance on  independence ahead of its manifesto launch this week, the First Minister said it should be for the Scottish Parliament to gauge the public appetite for another referendum.
She said the tests for a return to the ballot box would be "clear demand" from the majority of people in Scotland or an event such as Brexit. She added no politician has the right to "stand in the way of the people of Scotland to choose their own future".
"We believe that the Scottish Parliament should have the right to hold another referendum if there is clear and sustained evidence that independence has become the preferred option of a majority of the Scottish people – or if there is a significant and material change in the circumstances that  prevailed in 2014, such as Scotland being taken out of the EU against our will," she said.
Holyrood was given temporary powers to decide some elements relating to the staging of the 2014 referendum, such as timing and some rules, but constitutional matters are reserved to Westminster.
Scottish Conservatives leader Ruth Davidson told Sunday Politics Scotland that Ms Sturgeon's rhetoric on indyref2 is "scaring a lot of people out there".
She said the SNP have no right to say that Brexit is a trigger for another
referendum, adding: "If Scotland voted Yes in 2014, would I be able to say 'let's have another referendum because the oil price tanked, because that's a
material change?' No.
"There was an agreement signed by two governments that said we will respect the result of the referendum."