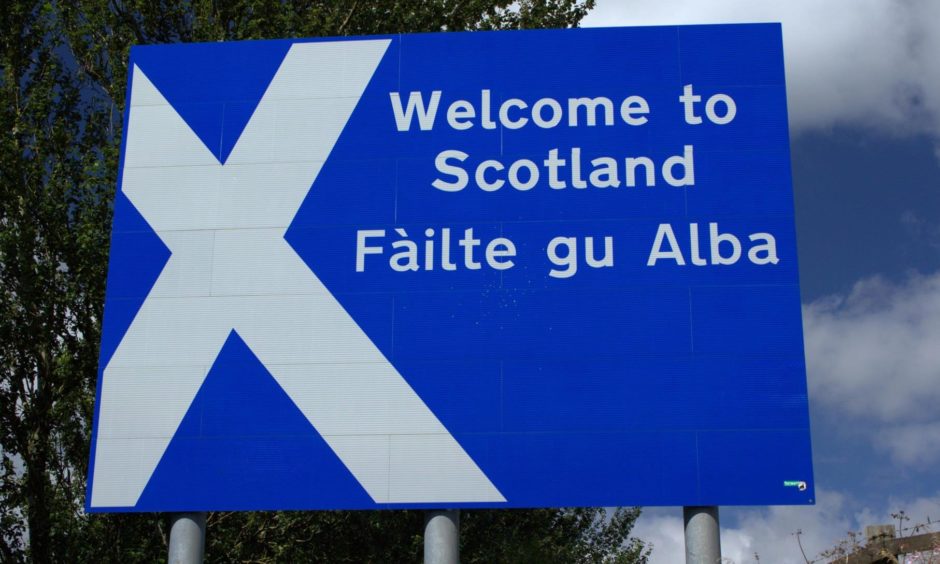 Scottish Government officials have been accused by MSPs of failing to prevent Scotland's Gaelic quango's descent into "crisis" and failing to react to concerns about the organisation.
MSPs were unable to hide their anger and frustration at the way Inverness-based Bord na Gaidhlig has been run as fresh concerns were raised about its performance.
Appearing at Holyrood's Public Audit Committee, senior civil servants Paul Johnston, Education Director General, and Douglas Ansdell, head of the government's Gaelic and Scots team, were criticised for not acting earlier enough to avert what one MSP described as a "shambles".
MSPs on the committee were examining a 2018/19 report by the Auditor General that highlighted ineffective leadership, inadequate workforce planning, a lack of clarity over roles and responsibilities and poor relationships and organisational culture.
SNP MSP Alex Neil said the role of the Scottish Government department sponsoring the Bord was to monitor its progress and asked why officials had not intervened earlier instead of waiting until the organisation got into a "mess"?
Mr Johnston said the Bord's performance had improved and added that work had been done with the Bord, which has a £5 million per year budget, before the Auditor General's report.
Mr Ansdell added that progress had been made before the report and measures put in place to improve the situation.
But Mr Neil argued that the fact that the government was already involved made it more inexplicable that something radical was not done sooner.
"Does that not make it worse, because this organisation has been allowed to get to crisis point before corrective action was taken?" Mr Neil said.
"Surely the Scottish Government should have been more decisive and intervened much earlier and commissioned an independent report long before it was commissioned."
Mr Neil pointed out that Bord na Gaidhlig had gone through seven chairmen and women in 14 years.
"It wouldn't take a man from Mars or a woman from Mars to see that as a proxy for an organisation that's not functioning properly. To have an average tenure of two years for the chair would immediately, for me, suggest there is a problem. Did it ever strike anyone in St Andrews House it was a much bigger problem?" Mr Neil said.
He added: "Surely to goodness if you are doing your job properly as the sponsoring department it is your job to have an early warning system to take action before the thing develops into a crisis."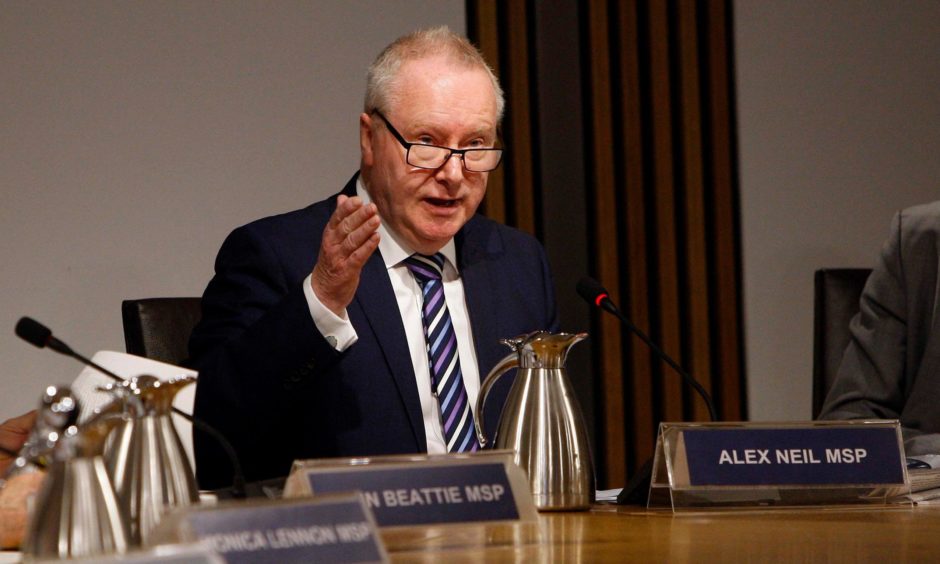 Mr Neil asked if there was a minute to the relevant minister detailing "how bad" the situation had become. Mr Johnson said he thought there was. Mr Neil demanded that the committee was given a copy.
Mr Ansdell claimed ministers were kept "fully informed" of developments at the Bord. Although concerns had been raised by independent parties about its performance, he said there was not a "specific grievance" and the Bord had its own body for dealing with such matters.
Mr Neil answered, saying: "I would sum that up as saying you were warned by other people about the crisis in Bord na Gaidhlig. You decided there was nothing you could do. It was an internal matter for the Bord, which was already in crisis, and you told ministers there was nothing about it, it would appear."
Mr Neil demanded an "audit trail" of documents, including minutes and anonymised comments relating to the Bord's performance.
Mr Johnston admitted people had raised concerns with the organisation's performance. Two were from people who had dealings with the organisation and a third was anonymous.
Mr Sarwar suggested they were "whistleblowers" but Mr Johnston said the advice officials received was that it did not "amount to whistleblowing". Rather, it was "an expression of some concerns" about governance, management and leadership in the organisation, Mr Johnston said.
Mr Ansdell was asked by Tory MSP Graham Simpson how Bord na Gaidhlig's performance was measured in terms of targets.
Mr Ansdell apologised and said he did not have the information with him. The committee convener, Labour's Anas Sarwar, asked him what the Scottish Government's key performance indicators were for Bord na Gaidhlig.
But Mr Ansdell was unable to name them. Mr Simpson said he was "astonished the Scottish Government can come here and not tell us what they expect from Bord na Gaidhlig".
Mr Johnston interjected to say that the Bord set out to "promote the Gaelic language and culture".
But Mr Simpson claimed the Scottish Government had not kept "a grip on what was quite clearly a shambles".
Earlier the committee heard an annual audit report for 2019/20 found inaccuracies in the body's own reporting of its own improvement plan.
The Bord's chief executive, Shona MacLennan, said "perhaps five" inaccuracies were found by auditors, and they were down to human error.
Tory MSP Adam Tomkins said the errors were "so basic they frankly beggar belief".
Ms MacLennan also addressed concerns raised previously by the committee that its policy to only employ Gaelic speakers could be discriminatory and reduce the recruitment talent pool.
Ms MacLennan said it was "very important" for the organisation's "credibility" to have Gaelic speakers. But she acknowledged that "at times" it had been difficult to recruit people with the professional skills and the language skills.
The Bord had now agreed to advertise twice for new posts. In the first instance positions would be advertised on a "Gaelic essential" basis. If that failed to attract suitable applicants then the post would opened up to Gaelic learners or those willing to learn the language.