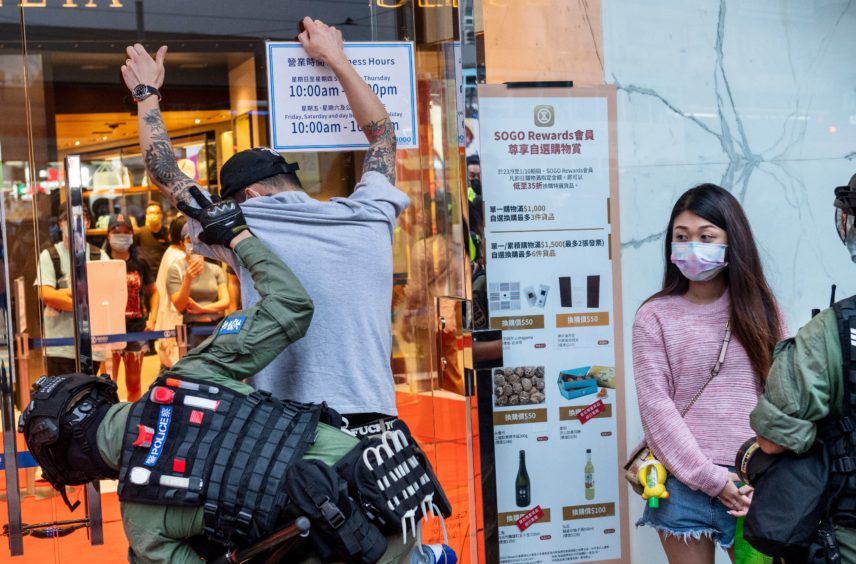 Alistair Carmichael is the Lib Dem MP for Orkney and Shetland and heads the All-Party Parliamentary Group on Hong Kong. He has submitted a Bill to support democracy protesters in Hong Kong. 
Last week when I spoke to the Liberal Democrat party conference I did so wearing a face mask. It wasn't because of the risk of coronavirus – indeed the conference was held virtually and I spoke from my own office.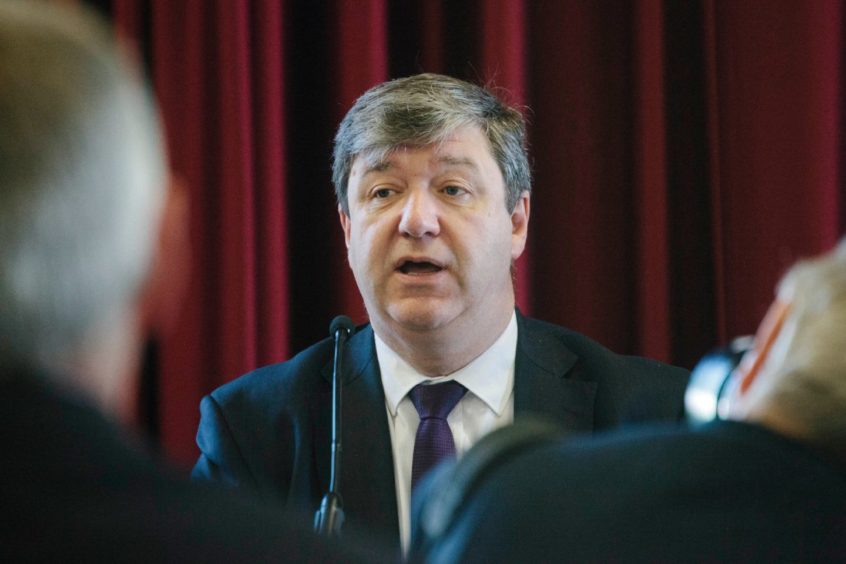 I wore my mask as an act of solidarity with Joshua Wong – the brave young Hongkonger who has given inspirational leadership to his fellow citizens in their struggle for freedom and democracy.
Joshua was arrested just days before I spoke, under the recently passed and widely condemned National Security Law, for "participating in an unauthorized assembly" last year with his face covered and violating the anti-mask law.
I wore my mask as a visible demonstration that I and my party still stand – as we have for decades – with those like Joshua Wong who stand for freedom and democracy and against the repression of the Chinese Communist Party.
Results have been swift and terrible
In recent months it has almost become politically fashionable to stand with the people of Hong Kong, but more than two decades ago when the people of Hong Kong needed an ally they found one in the late, great liberal, Paddy Ashdown.
Paddy understood that trade with China was something to be encouraged – but not at any price. When others were prepared to turn a blind eye to repression and human rights abuses, Paddy led the Liberal Democrats to call them out.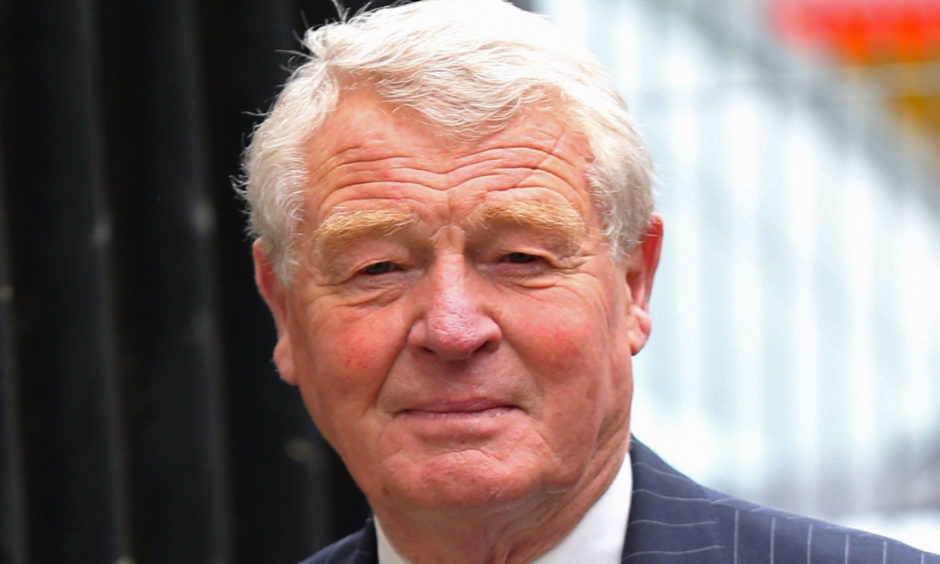 Sadly, Paddy is no longer with us. Even so we know he would have been the first to stand up against Beijing's imposition of the National Security Law on Hong Kong, the culmination of a series of abusive acts by the Chinese government against the rights of Hongkongers.
That law was breath-taking in its scale. Since its implementation the results have been swift and terrible. Aside from the unlawful arrest of Joshua Wong, numerous opponents of Beijing – real and imagined – have been detained by the Chinese authorities.
Press censorship
International press have been denied access. Media tycoon Jimmy Lai, owner of the last pro-democracy newspaper in the city, was arrested just days after the law came into effect; 12 prominent democracy activists were captured in August attempting to flee the city.
Most chilling of all, this month Hong Kong Police violently arrested a twelve-year-old girl.
Her crime? Running in a "suspicious manner".
Just imagine for a second if that were the approach taken by police in our own country. Just imagine that UK citizens – that our children – were treated in that way. Would we not look around the world to look for friends and allies to stand with us?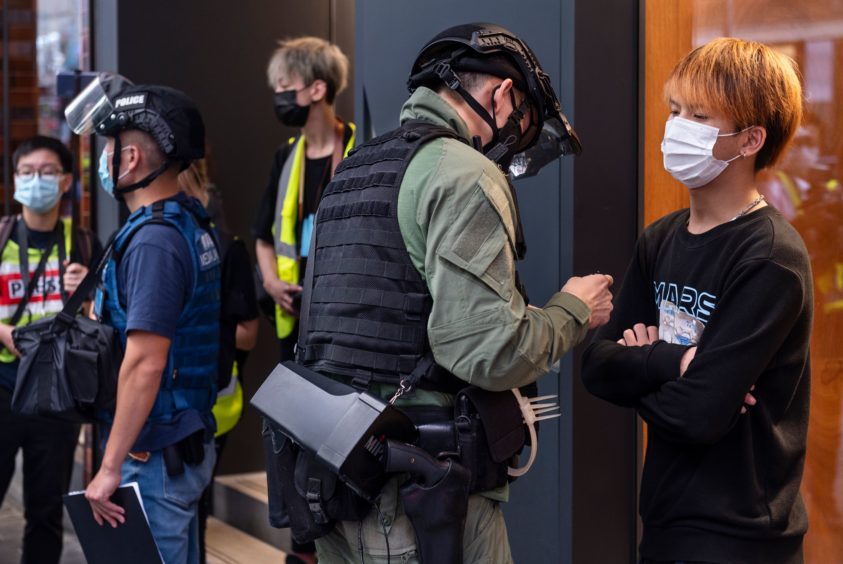 I welcome the government's recent recognition – finally – that the crisis in Hong Kong has reached a breaking point and that we must help if we can. There is far more we still must do, however.
The planned extension of the right to abode only covers those who already have the right to a BNO passport. It ignores many of those who have been on the front lines of democracy protests – young people, born after the Handover in 1997, who risk being left behind.
Defending rights of Hong Kong residents is a 'historic right we cannot get away from', says Alistair Carmichael
UK has 'historic obligations'
At the start of this year I introduced a Bill on Hong Kong, with support from all major parties. The Bill – second reading is on October 23 – would reopen the British National Overseas Passport scheme to ensure all current citizens of Hong Kong are eligible and extend that scheme to give the people of Hong Kong the right to abode in the UK.
It would hold us to our historic obligations to the people of our former colony.
It would mandate the Government to place a human rights clause in future trade agreements with China and Hong Kong and require ministers to enforce Magnitsky sanctions on those responsible for human rights abuses in Hong Kong.
Almost 60 MPs, including recent Foreign Secretary Jeremy Hunt, joined me in June in calling for the government to take up the Bill.
Since then, however, the government has sat on its hands. The Global Britain slogan is meaningless if we are timid in supporting international human rights.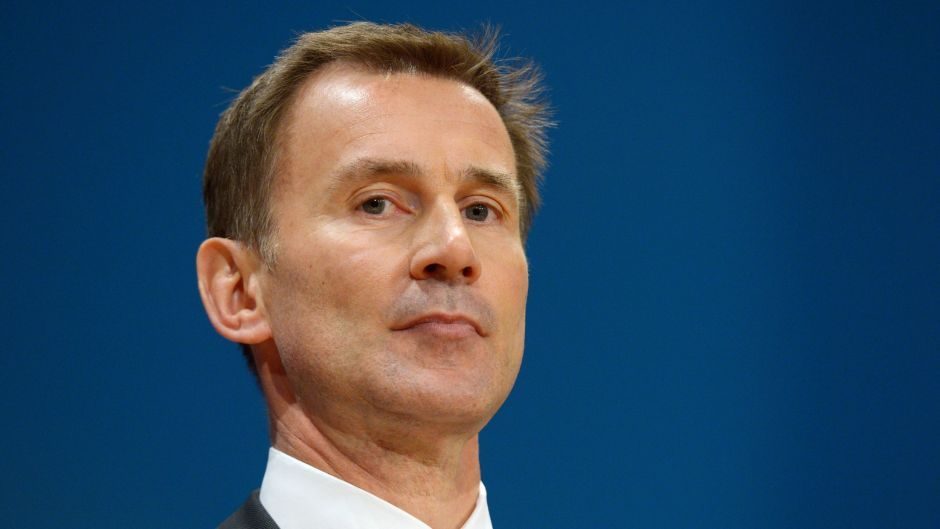 After all, there is no point in us boasting about the introduction of Magnitsky-style sanctions, if we are not prepared to use them. There is no value to even the existing offer to British passport holders if we do not have a "lifeboat" system to secure safe passage to the UK for Hongkongers. This is urgent.
Now is the time for the government's actions to match its rhetoric. There is a Bill already in Parliament – supported by MPs from all parties. It is time for the government to take it up and put it into law.
They need to work with those of us who have been fighting for this issue for decades to get this done. Beijing's intentions have been unmasked – our friends in Hong Kong cannot wait any longer.