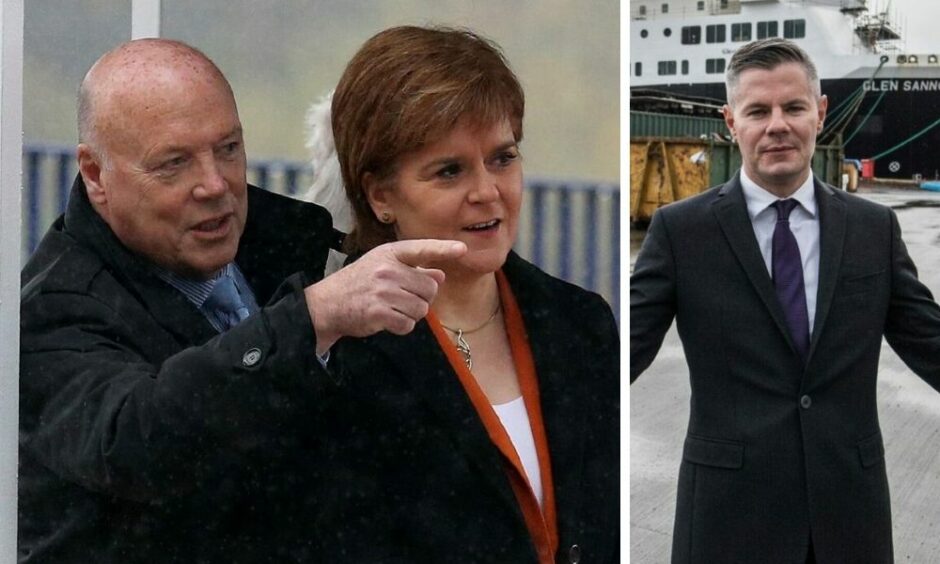 From delayed vessels to censored emails and contracts being awarded to shipyards abroad, it's been a torrid time for the SNP as the ferries scandal escalates.
The first minister insists contracts given to Ferguson Marine in 2015 were above board, despite former shipyard boss Jim McColl claiming they were passed for political purposes.
But the government's confidence has wavered with admissions CalMac is failing islanders.
With the ferry fiasco unlikely to go away anytime soon, here are the growing number of key points undermining the SNP's version of events.
1 – Jim McColl blame game
When the Scottish Government struck an agreement with Ferguson's to build two ferries seven years ago, it was hailed as an excellent deal that would save jobs.
Despite being penned in for completion by 2018, neither vessel has yet been completed and a row has ensued over who is responsible.
Tycoon Mr McColl blames the SNP for pushing ahead with the contract in spite of ferry owners CMAL having reservations over the deal.
The former shipyard has accused CMAL of meddling and insists he only found out they were against the deal recently.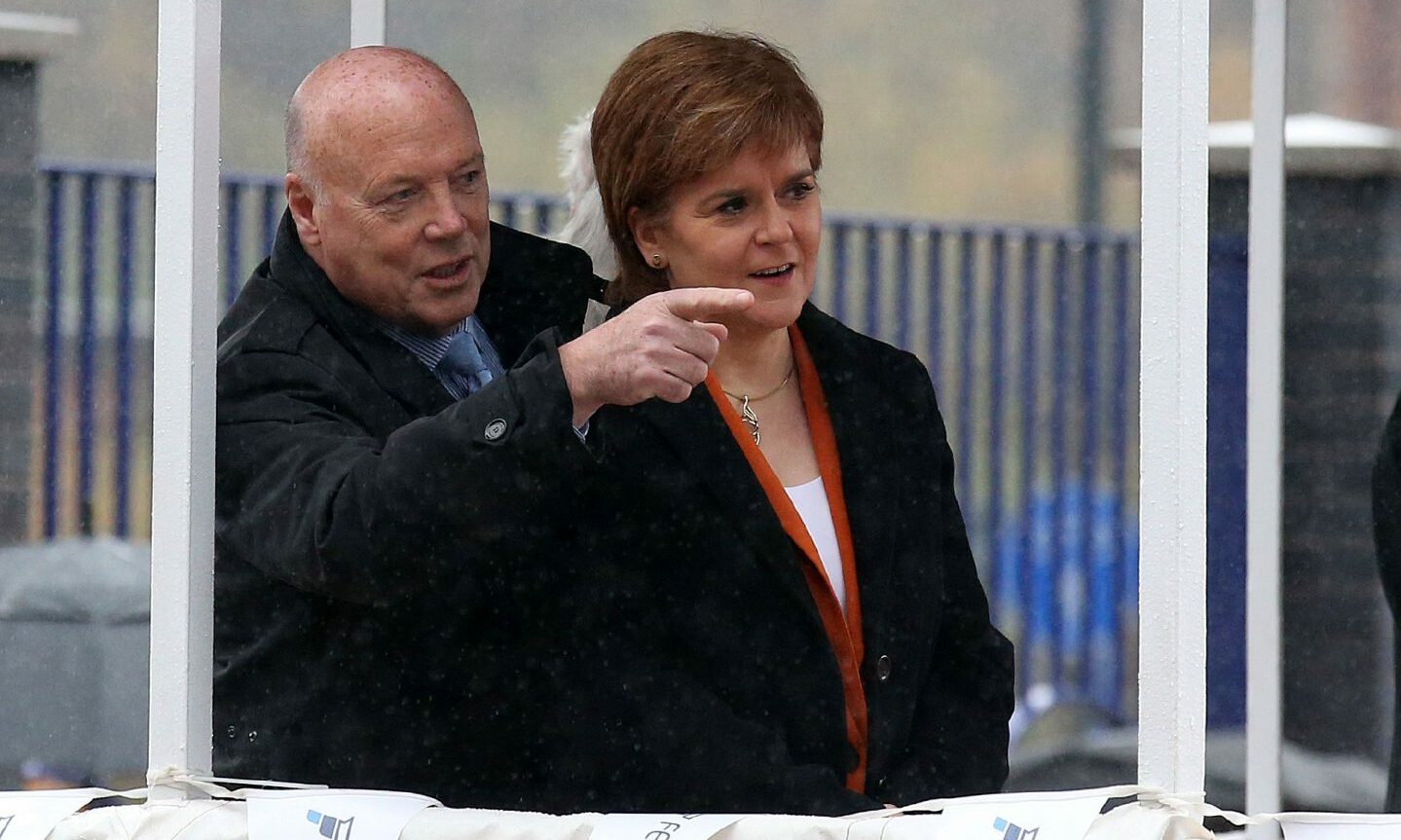 Mr McColl had been a key business ally of the SNP when he took control of ailing Ferguson's before the independence referendum, but he has since branded Nicola Sturgeon a "liar".
Bosses from CMAL admit they had doubts about the contract, but deny claims of interference.
Instead they insist managers are at fault for major errors in the shipbuilding process.
Responding to accusations, CMAL chief Kevin Hobbs told Holyrood's Public Audit committee: "Mr McColl has no shipbuilding pedigree whatsoever."
---
2 – Vessels are now 'obsolete'
Earlier this year, the Scottish Government said the new Calmac ferries would be "greener, quieter, reliable vessels".
Appearing before MSPs on June 16, Mr Jim McColl astonishingly claimed the two ships being built in Port Glasgow will be "obsolete" by the time they are completed.
The businessman insisted the vessels will not be environmentally friendly due to using liquified natural gas.
He also warned that the boats could potentially omit "poisonous gases" into the air while in the water.
3 – Worker reputations 'sullied'
Nicola Sturgeon and government ministers have repeatedly insisted they will take responsibility for ferries failings.
However, in the June 16 appearance at parliament Mr McColl said staff at Ferguson Marine had unfairly had their reputations "sullied".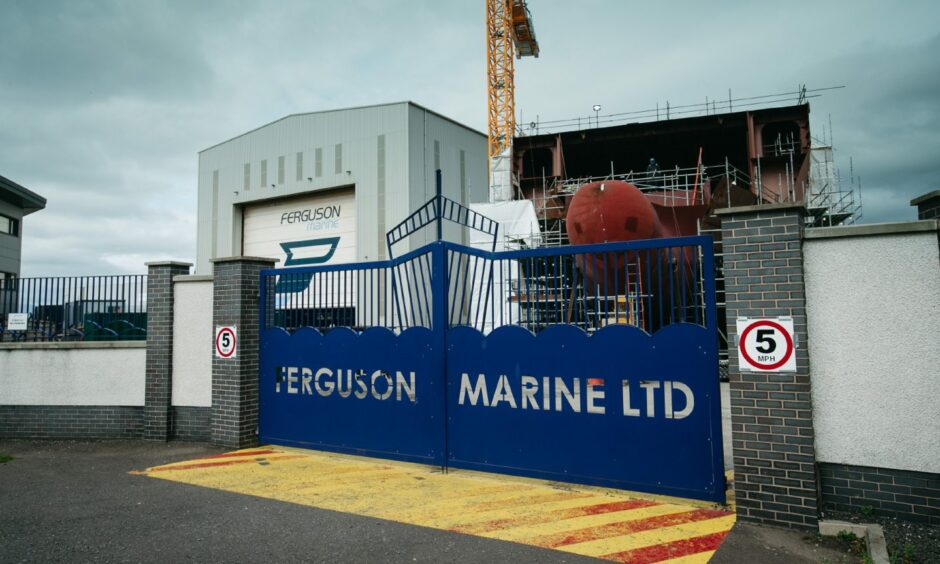 The former shipyard boss added that workers have been left with depression due to "false claims" made about their quality of work.
Mr McColl also insisted that senior management at Ferguson's are still being subjected to gagging orders which stop them from speaking out.
4 – Lengthy delays to projects
A recent Audit Scotland report warned the vessels won't be in service until 2023 at the earliest.
It also found that the project is now running at more than two times over the original budget, a major additional expense for the taxpayer.
All the while, rural communities across the country are being left with dwindling lifeline services.
5 – Lack of transparency over awarding the contract
Years after the deal was first reached, uncertainty still reigned over who took the final decision to allow Ferguson's to contract the ships.
In a highly critical report, the Audit Scotland watchdog said it could not establish why ministers dropped a requirement for full repayment guarantees if Mr McColl's Ferguson yard failed to build the ships on time or went bust.
This is the moment Derek Mackay announced the Ferguson ferry contract award to SNP conference on 16 Oct 2015 – a week after @scotgov decided it was "content to proceed" despite CMAL advising there were "too many risks" pic.twitter.com/mnmJVRyfSV

— Glenn Campbell (@GlennBBC) March 24, 2022
The billionaire said he had made it clear to the government and CMAL he could not provide the mandatory refund guarantee for the contract.
6 – SNP deflect blame from John Swinney
Who gave the project the green light?
Disgraced former finance secretary Derek Mackay, then a junior minister, according to Ms Sturgeon.
However, previously missing emails showed deputy first minister John Swinney signed off on the contract.
It emerged he had been given a chance to look at the deal before it was then finally approved.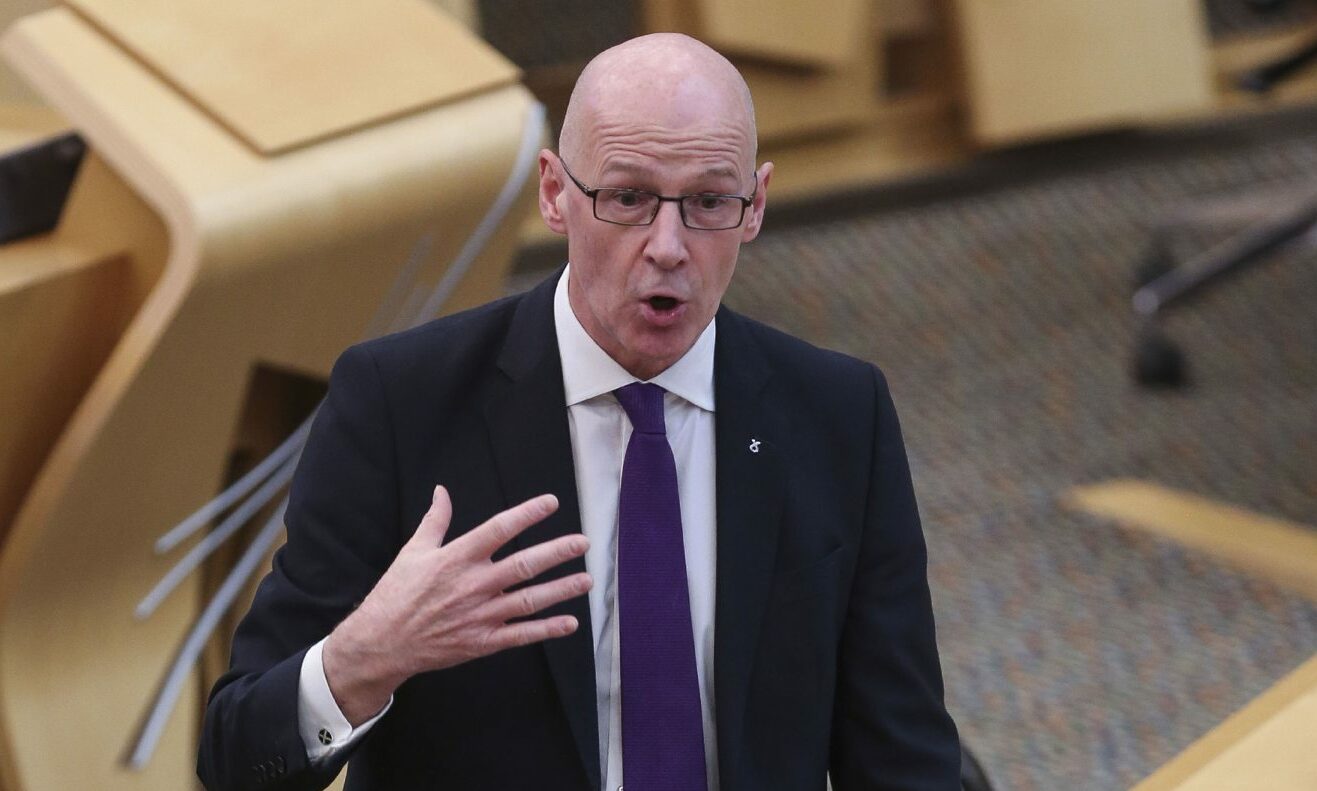 And he was also aware that there was a possibility the agreement could face legal challenges further down the line.
Scottish Tory leader Douglas Ross said: "Honest John's hands are all over this dodgy deal."
Ms Sturgeon said Mr Swinney "was simply briefed on the decision".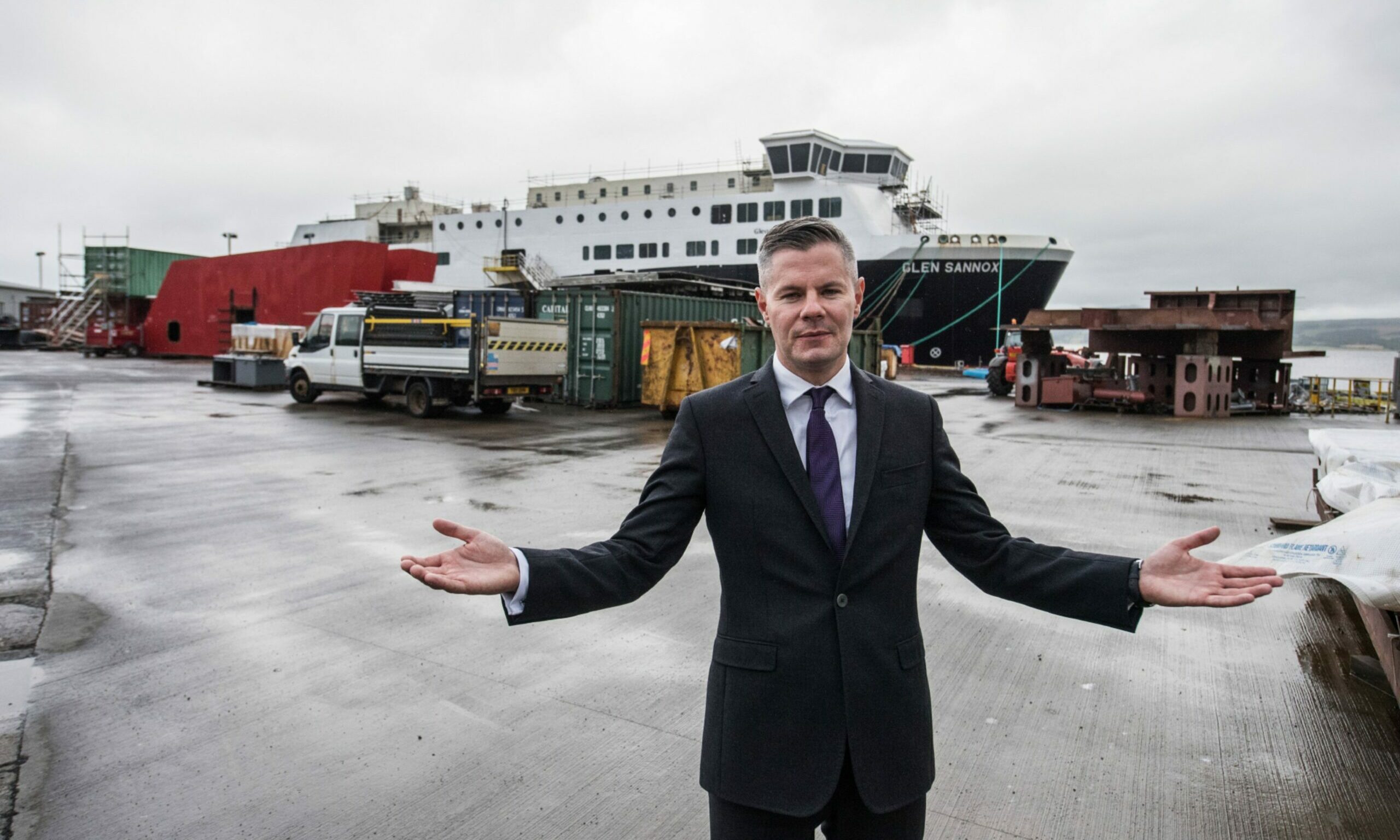 7 – New ships being built abroad
Ms Sturgeon and her cabinet continually insist they made the right decision to bring Ferguson's into public ownership in 2019.
Transport minister Jenny Gilruth, a Fife MSP, claimed the shipyard must be made "viable" to ensure it is value for money.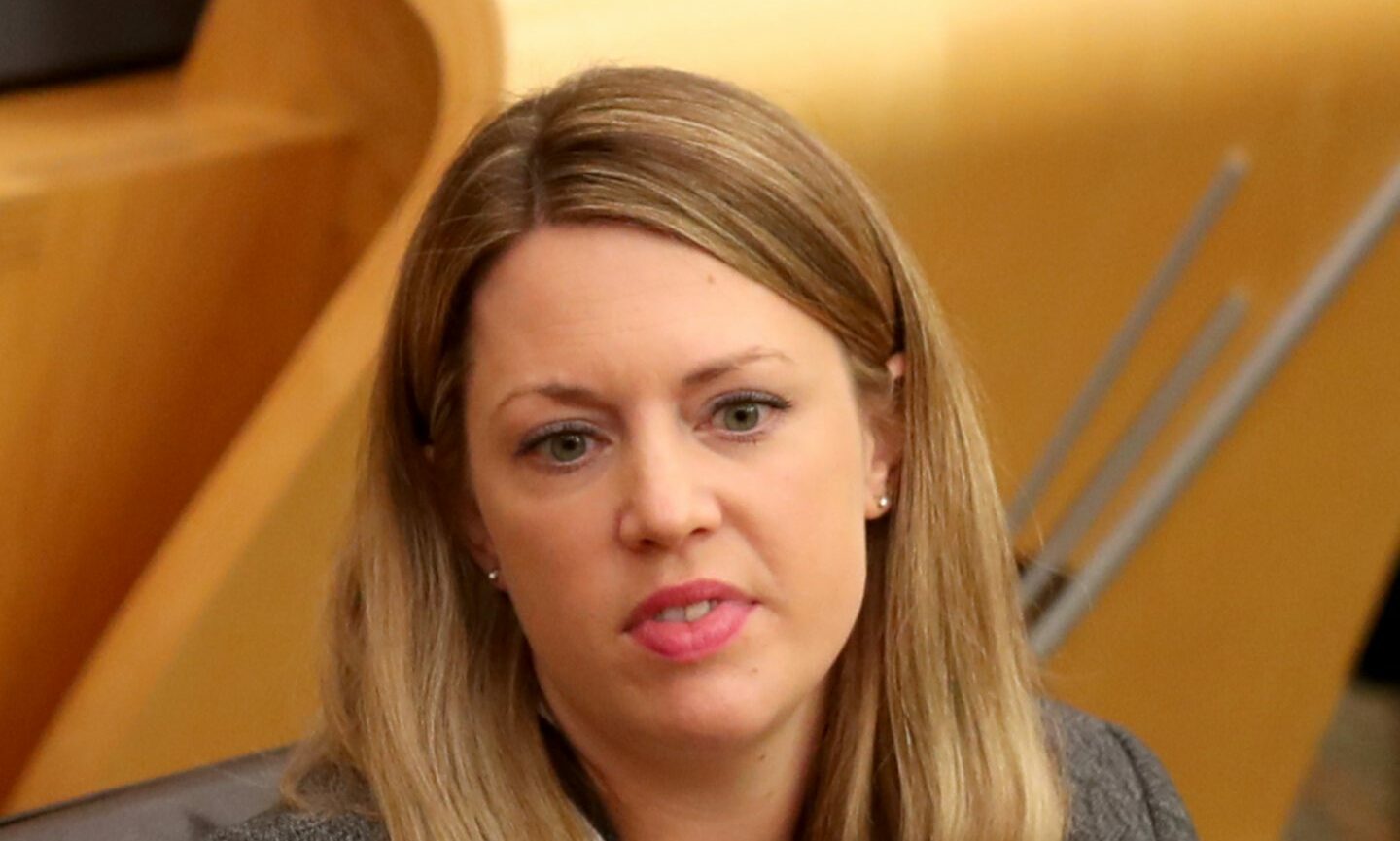 But in March the government sparked anger when they snubbed Ferguson's and instead awarded contracts for two new boats to a Turkish shipyard.
SNP rivals criticised the decision to build the vessels abroad, with no Scottish yards even included in the bidding process.
8 – Boat launched with painted windows
In 2019 it emerged a ferry launched nearly two years previously had fake windows which had been painted on.
Black paint was daubed on the front of the Glen Sannox vessel despite millions having already been spent on the boat.
Another two years down the line and little has changed, with the boat being one of the major projects behind schedule for completion.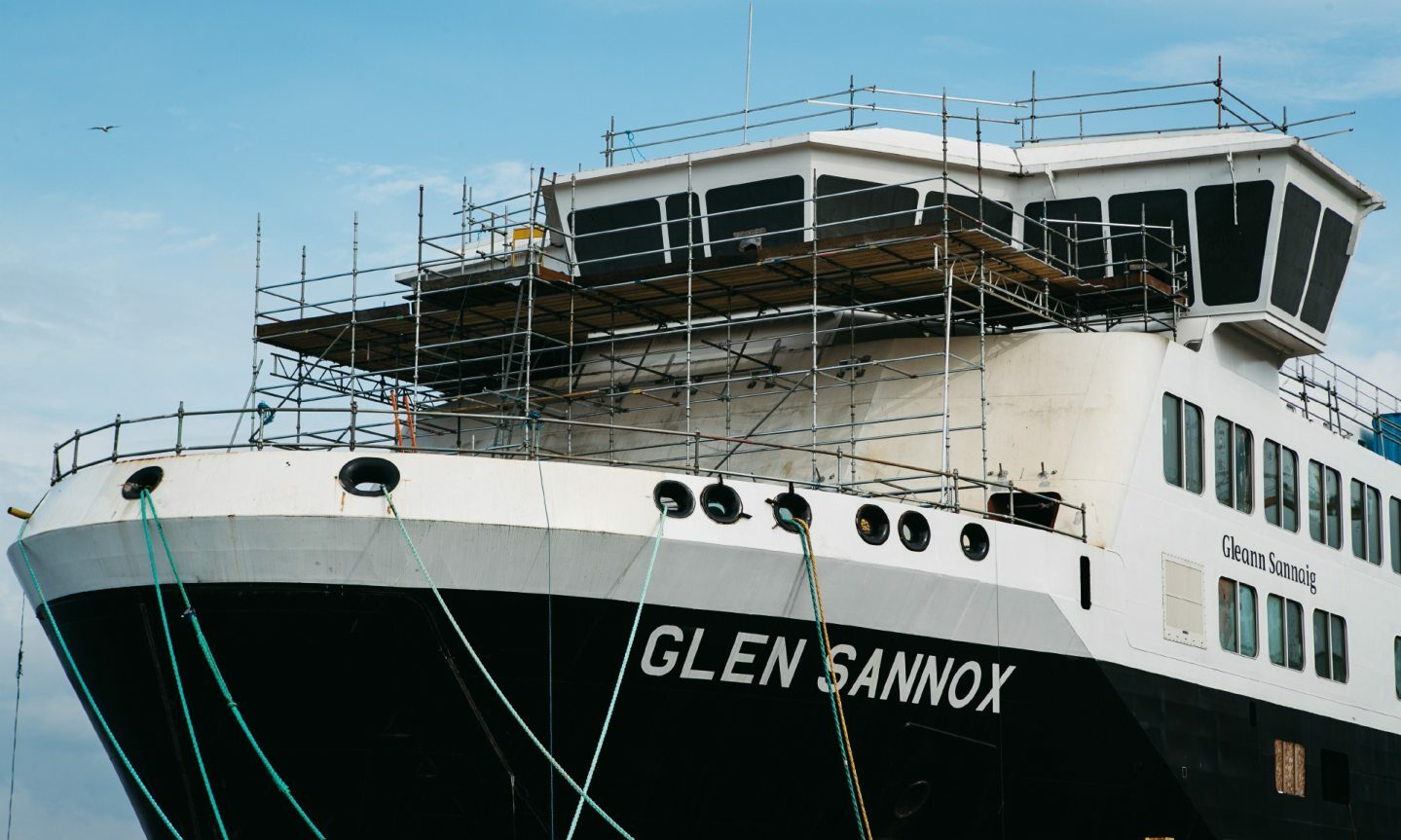 9 – Meanwhile, ferry passengers are furious
Scottish Government ministers have regularly insisted they take the transport woes of islanders seriously.
But passengers have branded the existing ferry system "utterly chaotic" and claim locals are quitting their communities to live elsewhere.
Islanders warned businesses are being left "at the point of extinction" and said the problems extend beyond delays to building vessels.
The chair of one ferry committee claimed disruption was due to "strategic failures to plan over decades".
The SNP faced demands to recall Holyrood after islanders were left without services due to a vessel having a reoccuring problem with its firefighting system.