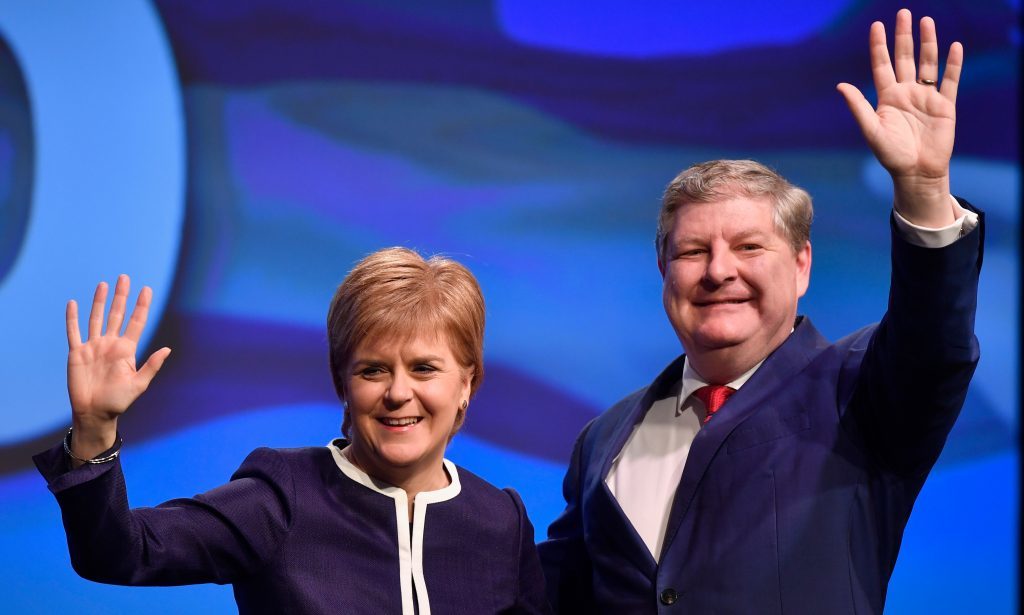 A second independence referendum will take place, the SNP's depute leader has said.
Angus Robertson, the party's leader at Westminster, appeared to raise the prospect of an advisory vote on the constitution as he urged Prime Minister Theresa May to reverse her decision not to allow a legal ballot within the next two years.
Sources close to First Minister Nicola Sturgeon have been keen to play down talk of a referendum without consent from the UK Government, required under constitutional law.
But Mr Robertson told the SNP conference in Aberdeen: "Let there be no doubt, Scotland will have its referendum and the people of this country will have their choice…..they will not be denied their say.
https://www.thecourier.co.uk/fp/news/politics/scottish-politics/388467/live-updates-snp-faithful-gather-aberdeen-party-conference/
"Scotland's referendum is going to happen, and no UK Prime Minister should dare to stand in the way of Scottish democracy."
He added: "The big question for Theresa May is does she respect Scottish democracy, does she respect the cast iron mandate of the Scottish government?
"If the Scottish Parliament decides that there should be a referendum after the Brexit negotiations are concluded, but before Scotland is dragged out of the EU will she respect that.
"Will she give a clear and unambiguous statement today that she will respect the wishes of Scotland's national parliament?
"If she does not, this will be the proof that the Tories have returned to the bad old days of Thatcher's Britain running roughshod over Scotland and we will not accept that.
"Nobody is proposing that there should be a referendum held right now. The Prime Minister knows that and everyone understands that.
"But if it's only fair to be able to conclude Brexit negotiations before a referendum, then it's only fair that the people should have their say in the months after that, before the UK leaves the EU."
Holyrood will vote on whether or not to ask the UK Government for a Section 30 order next week, with the SNP motion expected to be backed by the Greens.
Mrs May said on Thursday that "now is not the time" to hold a second referendum, with senior Conservatives speculating that a vote could be put off until beyond the 2021 Holyrood election.
Ms Sturgeon branded the move a "democratic outrage".