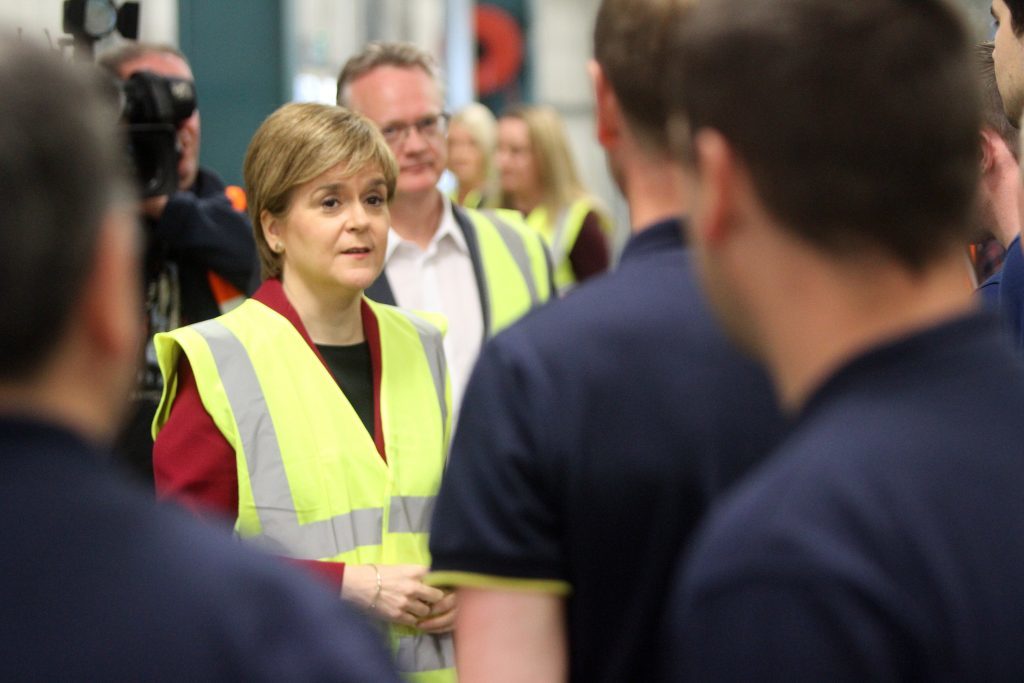 The future of nearly 900 jobs at one of Dundee's biggest employers has been protected for at least a decade, says the company.
Nicola Sturgeon visited Michelin's tyre factory in the city to announce a £16.5m upgrade to the site, with a more than quarter of the cash coming from public funds.
Factory manager John Reid said it is the latest in a series of cash injections that will increase the lifetime of the plant, and the hundreds of jobs there, for years to come.
"It's one of a number of investments which could end up totalling £100m so a major commitment from Michelin even in the round of Brexit uncertainties and all the other things going on," he said.
"It's a clear vote of confidence in the factory in Dundee.
"The overall (investment) programme has grown our workforce by about 200 so we are just under 900 now and we hope that will secure those jobs for the next 10-15 years plus."
The tyre manufacturers are getting a £4.5 million environmental protection grant from the government agency Scottish Enterprise.
The investment will pay for new manufacturing equipment to allow more environmentally friendly tyre production. Emissions will be reduced by 7,140 tonnes a year as a result of the new technology, it is hoped.
Ms Sturgeon, who met workers and apprentices at the site on Wednesday, said: "Michelin is a global leader in developing the latest technology and this investment in making the next generation of fuel efficient tyres is another great example of a highly innovative company.
"This commitment and investment in the Dundee site will support the 850 fantastic, skilled workers here to remain at the cutting-edge of their industry and help the worldwide drive to the low carbon economy."