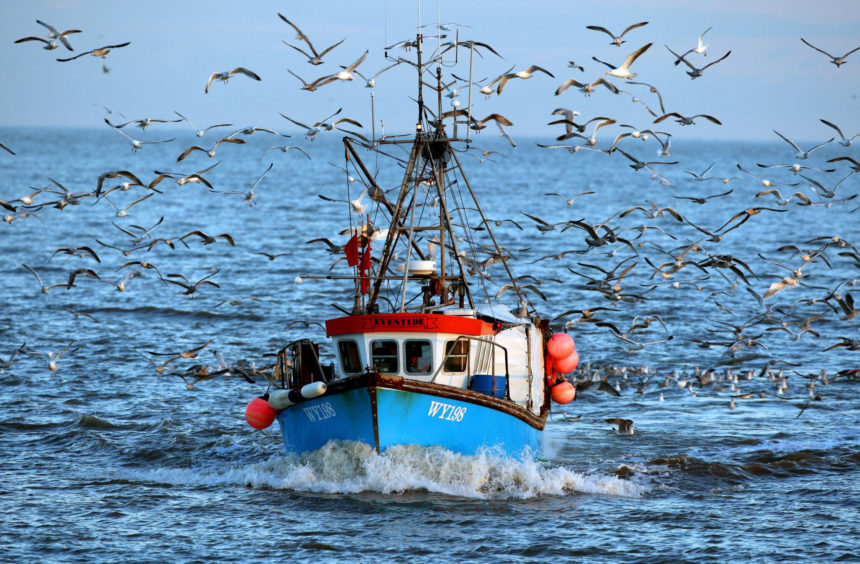 Fishing industry leaders have told UK negotiators "there must be no concessions" to the EU on access to waters, as the final round of Brexit trade talks gets under way.
The Scottish Fishermen's Federation (SFF) said it was "absolutely key" for Britain to "get out from underneath the common fisheries policy" at the end of this year, saying the industry could as much as "double" its catch once outside the EU.
The SFF did concede, however, that whatever the final agreement, with the UK outside the single market and the customs union "there will be additional paperwork, additional checks and additional certification".
This is an opportunity to reset the dials for fishing in the UK."

Elspeth Macdonald
National Federation of Fishermen's Organisations (NFFO) boss Barrie Deas also admitted there could be further delays due to blockades by French fishermen.
"If there's any change to quota or any other aspect that affects French fishermen, as day follows night, there will be blockades", he told reporters.
Jeremy Percy, director of the New Under Ten Fishermen's Association, which represents the UK's small fishing vessels, told a House of Lords committee earlier this year that any change to the seamless export of fish would end in "unmitigated disaster" for small boat owners.
SFF boss Elspeth Macdonald was keen to focus on the opportunities in a briefing with journalists this morning, however.
"This is an opportunity to reset the dials for fishing in the UK", she said.
"Getting this right will give the Scottish fleet the opportunity over time to as much as double the amount of raw material that it catches and then that can bring obviously wider benefits to the wider supply chain and to our coastal communities.
"To get this right, it means there must be no concessions on access to fishing waters, other than those granted through annual negotiations, as an independent coastal state."
Interesting admission from the National Federation of Fishermen's Organisations this morning regarding fishing quotas owned by EU based firms.

NFFO boss Barrie Deas said it was 'second order question' that would be 'dealt with further down the road'

— Dan O'Donoghue (@MrDanDonoghue) June 2, 2020
Ms Macdonald did acknowledge the likely increase in bureaucracy for those exporting fish to the continent, however, stating: "There has been quite a lot of preparation going on in the UK for this for some time, but obviously if you have more requirement for checks at the borders there will be more bureaucracy needed to support that."
The comments came as UK and EU negotiating teams began a final round of Brexit trade talks via video conference.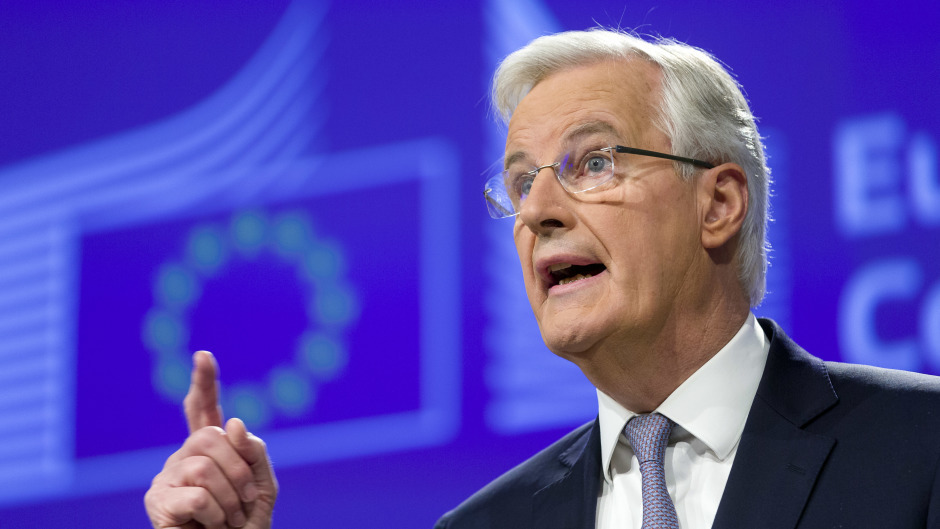 The UK team has accused the EU of not "accepting the reality" that Britain will be an independent coastal state at the end of the year, while the EU's chief negotiator, Michel Barnier, has rejected UK proposals for annual negotiations on quotas, saying EU fishermen needed "predictability" in the form of continued "status quo" access to UK fishing grounds after Brexit.
Mr Deas said the EU needed to "revisit its mandate and find some scope for compromise".
He said: "My feeling is that a deal will probably emerge in September or October and in the circumstances where there's no deal on fishing but the trade talks continue, I think EU and UK have to start talking about a standalone agreement for 2021.
"Although that's not ideal, quotas have to be set, arrangements have to be made for January 1.
"I think that the cards are very much in the UK's hands in those circumstances. So I think there's quite a lot of pressure for the EU to revisit its mandate and find some scope for compromise."
The prime minister's spokesman, speaking ahead of the talks, said: "There is no question of splitting the difference on fisheries, we aren't compromising because our position is fundamental to an independent country and the agreement has to deal with this reality."