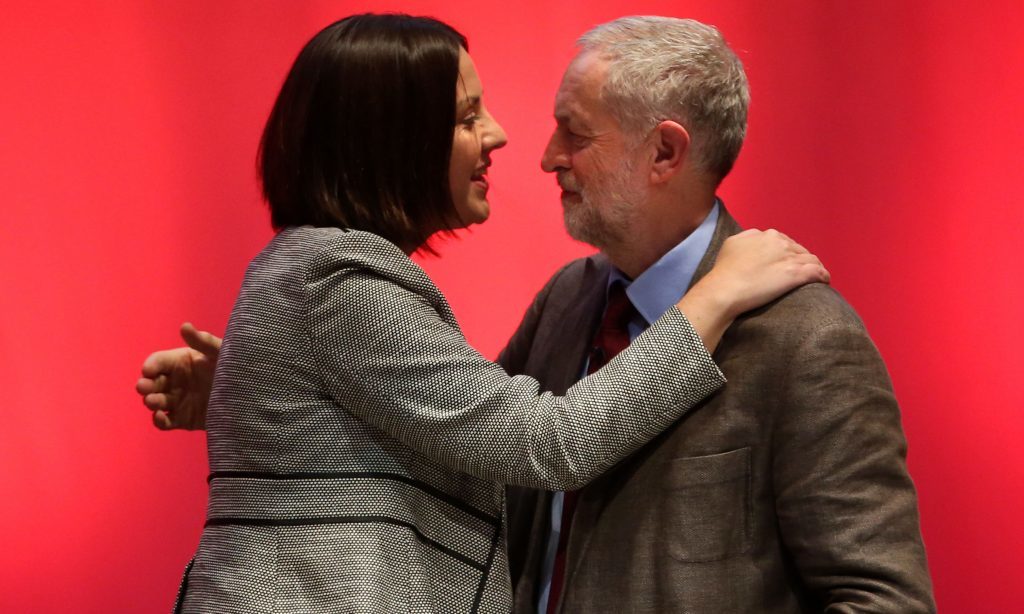 Labour has a "slim at best" chance of being elected to govern the UK under Jeremy Corbyn, the party's leader in Scotland has said.
Kezia Dugdale said the opportunity to oust the Conservatives from office were "non-existent at worst" under the leadership of the currently beleaguered UK boss.
In her column for The Daily Record newspaper, Ms Dugdale said the "millions of people across the UK suffering at the hands of the Tories…aren't getting the Official Opposition they deserve."
She wrote: "To be blunt about it, the Labour Party isn't functioning as it should right now.
"The leadership contest that is now happening in my party is painful for many of us – we'd much rather be focussing on the Tories. However, it's because we care about this party and its ability to change lives that we have found ourselves in this position."
Ms Dugdale, who led her party to a third place finish in May's Holyrood elections, said she had come to respect her opposite number at Westminster "a great deal", adding the pair have "a good, friendly working relationship".
Mr Corbyn will face a leadership challenge with Owen Smith and Angela Eagle both vying to be the so-called "unity candidate" who will bid to replace him.
"I won 72% of the vote from when I was elected leader, but if the vast majority of my MSPs didn't have confidence in me then I couldn't do my job," added Ms Dugdale.
"I don't see how Jeremy can do his. With Jeremy as leader the chances of a UK Labour Government in the near future are slim at best and non-existent at worst.
"The choice that Labour members and supporters have at this leadership election is whether we want to be a party of Government with real policies that can change people's lives, or a party purely of protest that can say what it is against but not what it is for.
"Parties can sometimes force some change from opposition – pressure from Scottish Labour has made the SNP focus more on education after almost a decade of inaction. But it's only from government that real change can be delivered."
Mr Corbyn's campaign group in Scotland declined to respond to the article.
Senior figures in the Scottish party have found themselves at loggerheads over Mr Corbyn's position in recent weeks.
In a statement co-signed by fellow MSPs Neil Findlay and Richard Leonard, Mid Scotland and Fife representative Alex Rowley slammed attempts by MPs to dislodge the UK leader from his post.
In a move which highlighted deep divisions north of the border, a counter petition was later issued calling on the UK leader to quit.