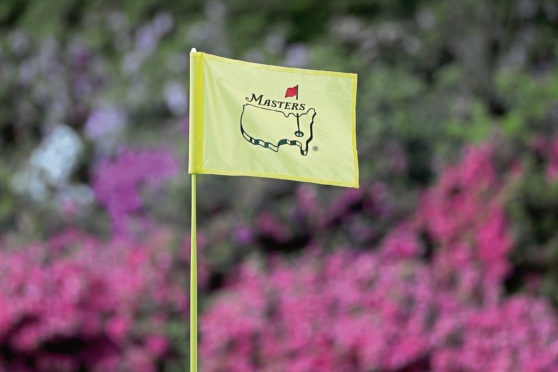 The first and most important thing to make clear is: none of this really matters.
That might strike you as an odd way to start an opinion column, but in these unprecedented times, it's true.
The important stuff in this newspaper is up the front. That's where you'll get valuable information from trained and conscientious journalists who know not to leap into print with downright dangerous, inaccurate guff like "children are immune to the virus", or "it's no worse than the flu" or conspiracy stories about sinister people growing the virus in a laboratory.
Back here in the sports pages, you'll get frippery. To be honest, it's always usually like this, but people care about sport so much that we have nine pages of it. We'll try to keep you entertained even if we have no live sport to scratch our chins over for a few weeks.
But if this crisis does anything positive, hopefully it underlines a much-needed perspective about what sport is and what it means.
In the grand scheme, whether you get nine-in-a-row or stop someone getting nine-in-a-row, whether you're denied a title you've waited 30 years for, whether the Masters and The Open and the Olympics are played or not, really doesn't matter at all.
They're just entries on a list that nobody even reads. No-one should care whether there's an asterisk next to 2020, or even a gap.
Sport has been paused many times before – for wars, for players' strikes, for weather extremes, for human and animal diseases, for terrorist attacks, for humanitarian disasters, for tragedies actually at the games themselves.
Sometimes the unfinished seasons were completed, sometimes they weren't. Sport simply resets itself and after a while, people adjust, and we go on playing.
We can play some of these delayed games another time, and some of them we won't because there isn't enough time. In both cases, it can all wait, quite easily, until as many people as possible are safe.
I'm reminded in this situation of a speech given by George Peper, the former editor of Golf Magazine and sometime resident of St Andrews, at the Golf Writers' Dinner at the 2010 Open.
If a tsunami swept into St Andrews that night, said George, and all the great and good of elite golf were swept away and perished, the next morning golfers across the rest of the world would go to the first tee, bow their heads in a small moment of remembrance for those lost, perhaps, and then hit away.
The games, ultimately, will go on.
But having said all that…
What you might want to know is how golf can ride out this necessary pause when it's an every-week, all-year sport.
There are usually two weeks at Christmas where there's no competitive elite golf – and even that short break is prone to being tested. The rest of the time there's some sort of top-order golf being played for 50 weeks of the year.
Apart from the world wars, when it was a very different world to now – and the top players in the US kept playing a tour of sorts – the only real break we've had was for 9/11, which resulted in one WGC being abandoned and the Ryder Cup being switched to even instead of odd years.
The relentless nature of the main tour schedules has been mentioned quite a bit recently due to the advent – sort of, it's still very much a theory only – of the Premier Golf League. Their suggestion is a shorter, more impactful golf season and as we mentioned in T2G a few weeks ago, it's an idea that might have some traction if not entirely in the form that has been proposed – especially now that Brooks Koepka and Jon Rahm have come out against it with Rory McIlroy.
What is clear now is that the four majors should be sacrosanct, and should be played if at all possible and prudent to do so, by moving any lesser event that might be in their way.
The Masters is already postponed, and it appears certain now won't be played until October. High summer is simply too hot in Augusta – all that impossibly green grass basically dies.
One of the PGA's "Fall Season" events can move aside, and whatever clashes on the European Tour…well, tough luck.
It's increasingly likely that the PGA will not be played in May at Harding Park in San Francisco, with California virtually in lockdown already. Again, playing this event in the autumn and moving some more minor event aside for a year should not be beyond the wit of the PGA of America.
The US Open is due for June – right on the cusp of when it's assumed – or guessed – we might be emerging from this enforced hibernation. I can see the USGA being accommodated by a later date in July, or even – if the Olympics decides to postpone – pinching that date.
The Open? Mid July is too far away for any judgement yet. The R&A could delay if needed without too much fuss, and they'd just move everything back a year to maintain the prospect of the 150th Open being at St Andrews, either next year or 2022 or whenever.
We have no idea yet in what state the world, much less sport will be in. If it all doesn't happen, it really is no big thing.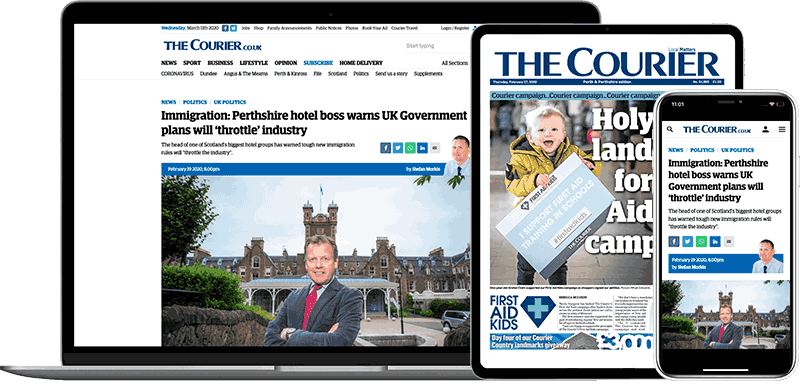 Support The Courier today.
The Courier is committed to delivering quality content to our communities and right now that's more important than ever — which is why our key content is free. However, you can support us and access premium content by subscribing to The Courier from just £5.99 a month. Because Local Matters.
Subscribe