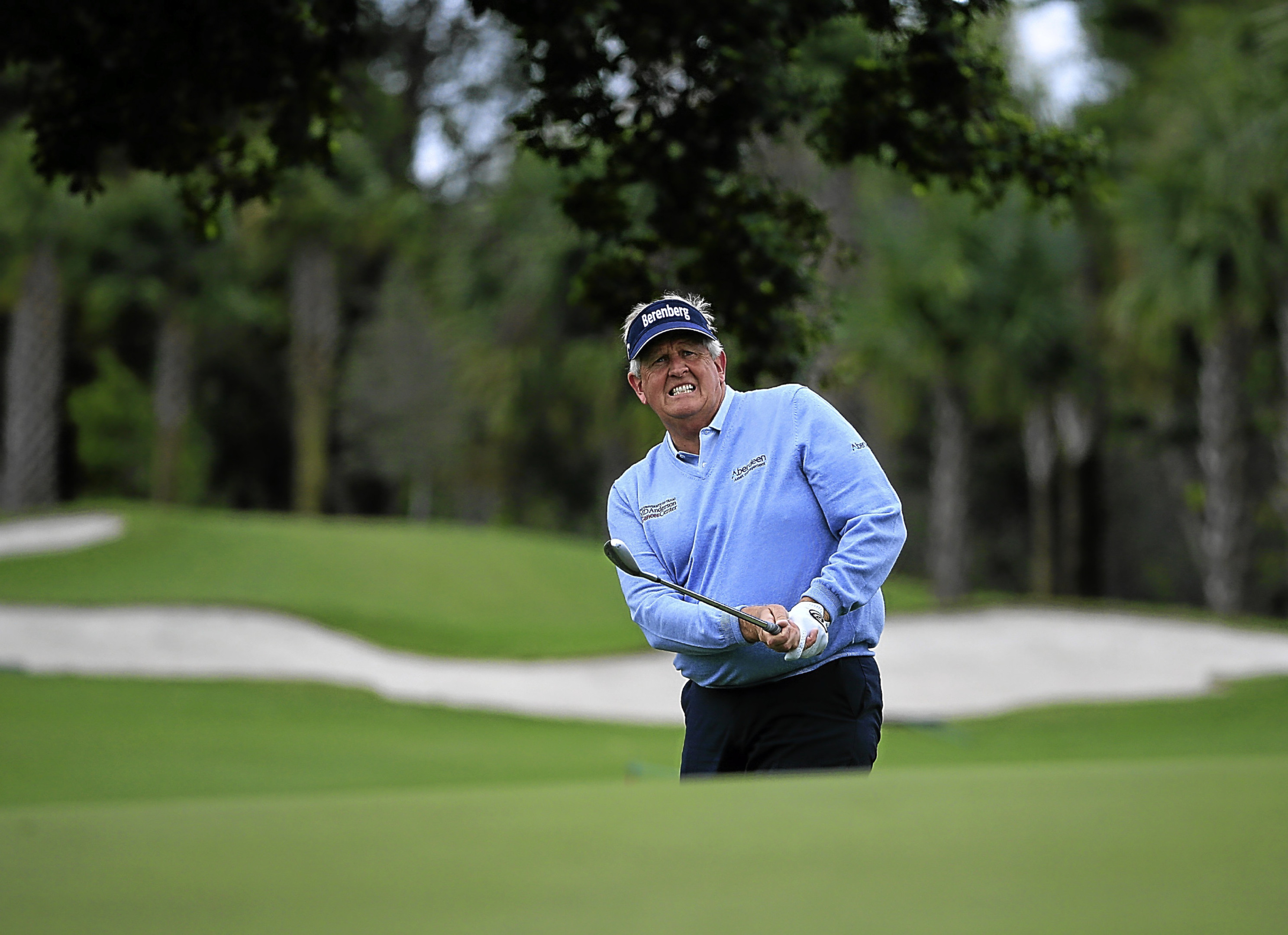 Honestly, it might seem like it to regular readers of this column, but I don't spend my time quietly contemplating a loaded revolver.
There is some lightness and joy in my life. Just not much, it seems, in my summer day job.
Last week was another sobering experience for the slightly parochial Scottish golf writer. One suspects today will be yet another, as we all traipse down to Glasgow Gailes in Ayrshire for the Final Qualifying for the Open Championship.
This has always been a favourite event of mine, even this truncated, almost eviscerated version when a field of 72 scrap over 36 holes for just three – yes THREE – spots in the Open in two weeks' time.
Time was when 10 or 12 spots were available from every LFQ (as it used to be known) held on the weekend before the championship itself at four courses within a couple of lusty blows from the main venue.
It was a fervent scene, often play-offs of up to five or more players taking place in the gloaming on a Monday night trying to eke out a place in the draw for the championship itself that would be made the following morning.
And they were not always no-hopers. Famously, in 1999, eventual champion Paul Lawrie made his way to Carnoustie through LFQ at Downfield. So, incredibly enough, did Jean van de Velde.
The R&A changed policy some years ago on exemptions, with the stated intention of having more "world" qualifiers to maintain the unique international flavour of the championship. They took the places, sadly in many people's estimation, from LFQs.
So today at Gailes 27 Scots – and five others at the other venues around the country – will attempt to make sure we don't equal the lowest representation in an Open Championship this century.
At the moment we've got four in through the various exemptions. Sandy Lyle and Lawrie, of course, ensure we'll not be totally absent for the foreseeable future due to the Open's quite proper policy of allowing former champions to return (the US Open, in contrast, only allows a ten year exemption).
From the exempt lists come Russell Knox, due to him being in the world's top 50, and Marc Warren, by virtue of his finish withihn the top 30 of the Race to Dubai in 2015.
That quartet currently matches the record low of four from Hoylake in 2006 – Lawrie, Lyle, Colin Montgomerie and Scott Drummond. We've been as high as 11 (2001 and 2005) and there were ten at Muirfield just three years ago.
The odds aren't great, but we have had a clean sweep of three before from Gailes, in the first year FQ was held there. There's not huge encouragment for this year, though.
Of the 28 Scots in last week's SSE Scottish Hydro Challenge at Aviemore, just two – George Murray and Paul McKechnie – made the cut. Six players missed the mark by a single shot.
So far this year only Challenge Tour player Duncan Stewart has won an event in Europe.
The young amateurs are playing well and winning events, but the trio playing at the weekend looked slightly shocked by the high standard of the Challenge Tour as a 62 (from eventual winner James Heath) was just the best of a flurry of scores in the low and mid sixties.
Today's field is augmented by tour players Scott Jamieson and Jamie McLeary who opted out of the European Tour's qualifier.
Also there is Colin Montgomerie, trying to get back to play the Open on his home course of Royal Troon for the third (and probably last) time. His bid should be entertaining at the very least.
After this, there's only a handful of qualifying spots, left in France this weekend and at Castle Stuart.
Just four Scots at Troon? Surely not.
Bowing to the inevitable
Seems like those unlikely rebels in tweed at Muirfield have had their fun.
Barely had the noise died from the derision at the decision in May than the Honourable Company's club committee are teeing up another ballot for women members.
Would you believe it, it seems that you CAN hold another referendum pretty quickly if you don't like the first result.
This time, surely, the resolution will pass. It only needs 15 members to change their minds and the R&A's swift decision to take the Open away should convince at least that many.
Meanwhile, Royal Troon, still denying that they quickened their process – aye, right – will vote on Friday, requiring only a clear majority to admit women and to fall into line.
That will secure Troon's place going forward, and once it's decided at Muirfield the R&A will quietly but with some relief put them back on the rota having not missed their turn despite all this unpleasantness.
2023 is earmarked, although it probably won't be confirmed until 2020.
This narrows options for Donald Trump's Turnberry, which re-opened in a fashion uncannily like a North Korean military rally last week.
The R&A will have the flexibility and the number of venues once again to ignore Trump until he goes away.
Which is their preferred option.