 The sun finally broke through after a day of deluges at the Old Course to leave England's Matthew Jordan again following in the footsteps of Justin Rose as the winner of the St Andrews Links Trophy.
The 21-year-old from Hoylake last year won the Hampshire Hog, the tournament at Rose's home club of North Hants, and followed that up with the most prestigious strokeplay title in European amateur golf, 20 years on from Rose's victory.
However the future US Open champion didn't have to deal with anything like the conditions that Jordan and the field did at St Andrews yesterday, with rain lashing the course at regular intervals.
Five-under for his final round after 12 holes, Jordan had a five-shot lead and thought he was able to coast home down the back nine, eventually finishing with a 70 for a four-round, 11-under aggregate of 277.
However the fast finishes of John Ross Galbraith and Ben Ferguson – both had a couple of birdies in the last four holes – made things a little nervy, the Australian only faltering with a bogey via a visit to the Valley of Sin at the 18th, while Ireland's Galbraith fell a shot short despite another birdie at the last.
They left Jordan with his biggest win to date, surpassing his Hampshire Hog win last year.
"Obviously that is Justin's club and he was kind enough to tweet me his congratulations after I won that, and I'm aware that he's a former winner here too," said Matthew.
"Today was really tough because although the rain died off from time to time, every time it came on it was really heavy and the wind picked up with it. To be five-under after 12 was really important because coming back into the left to right wind is really difficult."
Jordan wasn't really on the Walker Cup radar prior to this season, but he's made a case for himself with this win completing a run of top ten finishes at all of the ranking strokeplay events in the last two months – the Lytham Trophy, the Brabazon Trophy, the Irish Amateur and the Scottish Strokeplay, where he finished runner-up to Liam Johnston, just last week.
"I actually made a birdie at the last at Lytham to make the cut, finished seventh in the end and it's all built from there," he said.
"The Walker Cup was at the back of my mind but I knew I'd have to get into a really good run to get myself noticed, so hopefully this has been exactly that."
Matthew had never played the Links Trophy before, but he knows the Old Course well enough as his grandad Tony, a Commonwealth Games silver medallist at badminton, is an R&A member and has taken his grandson on three or four times.
Johnston, who won last week at Western Gailes, had another strong weekend but was never really in the hunt for a double finishing in seventh on his own at six-under.
Final scores
277 – M Jordan (Royal Liverpool) 70 68 69 70
278 – J R Galbraith (Ire) 66 71 70 71
279 – B Ferguson (Aus) 70 68 71 70
280 – A Gallegos (Arg) 72 71 69 68, D Boote (Walton Heath) 73 69 69 69, L Shepherd (Rye) 75 67 70 68
282 – L Johnston (Dumfries & County) 71 71 69 71
283 – J Davidson (Llawern) 71 73 70 69, G-M Petrozzi (Trentham) 72 71 71 69
284 – M Gradecki (Pol) 73 71 72 68, C Purcell (Ire) 72 72 69 71, C Fyfe (Cawder) 71 70 70 73, B Gill (Lindrick) 72 70 68 74, C Campbell (Ire) 72 68 70 74, R Dawson (Ire) 69 71 74 70, C Howie (Peebles) 69 72 69 74. A Tosti (Arg) 69 70 71 74
285 – D Brown (Masham) 72 72 72 69, A Etchenique (Fra) 71 73 70 71, B Hutchinson (Howley Hall) 70 70 75 70, K McClatchie (SA) 70 69 76 70, S Lehesmaa (Fin) 70 68 77 70, D Micheluzzi (Aus) 67 71 73 74
286 – R MacIntyre (Glencruitten) 71 72 71 72, B Moore (Kedleston Park) 76 66 72 72, L Brown (NZ) 69 73 72 72, A Del Rey Gonzalez (Spa) 70 69 74 73, T Clements (Braintree) 71 68 74 73, C Consul (Ger) 67 71 71 77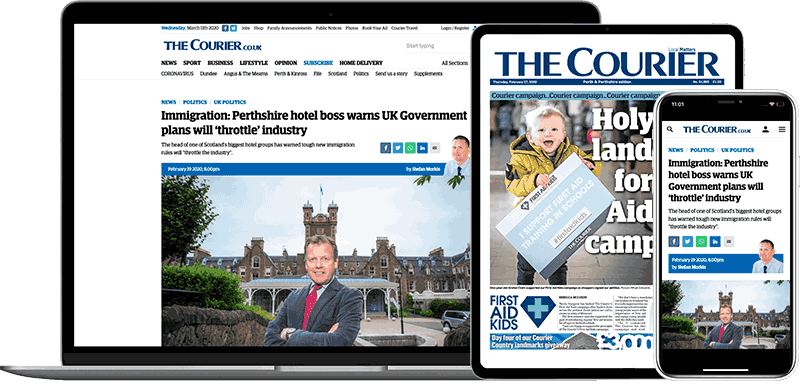 Help support quality local journalism … become a digital subscriber to The Courier
For as little as £5.99 a month you can access all of our content, including Premium articles.
Subscribe