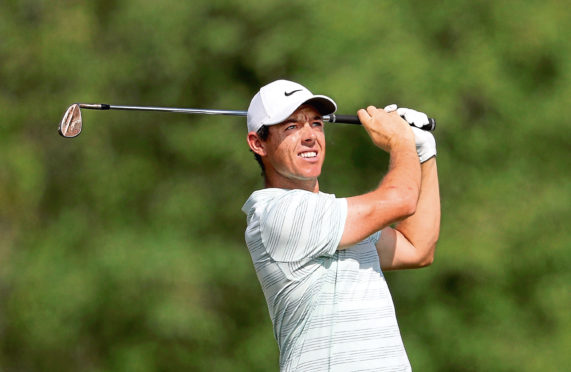 Happy New Year to all, even you slackers who don't have to go back to work or studies until Monday.
In golf, there is no such nonsense; the PGA Tour for 2019 (that is, the schedule proper, not that "wraparound season" stuff of the last three months) gets underway in Hawaii tomorrow. And your correspondent was thinking of his annual predictions column for the year well in advance of the bells.
A quick check on last year shows I was pretty good; wrong on Sergio and Rory winning majors, but right on everything else, not least Europe winning the Ryder Cup, with this – "I see a top-heavy US team on a course they're utterly unfamiliar with in an alien environment." Check, check and check.
Anyway even a blind dog finds the bone on occasion. Here's this year's stabs in the dark, starting with an old, over-used favourite…
Tiger Woods does not win a major
I have an 100 per cent return on this ever since I first used it in the 2010 prediction column, and despite the miracle comeback of 2018, I'm not giving up on it now.
Yes, part of it is just mischievious contrariness because everyone else seems to think major No 15 is a given for Tiger this year. "The venues set up for him so well", we are told.
Well it all set up for him well reasonably recently at Pebble and Bethpage and Augusta and he didn't do so well, so I'm not convinced by that argument.
Bethpage (the PGA host) for example, suited Tiger well in 2002 but now there are 40-50 players who can hit it longer and better off the tee than him. If Bethpage sets up for anyone, it's Brooks Koepka and his army of clones.
I see Tiger reverting a little bit back to the average this year, and maybe even a few questions about his health again.
Rory McIlroy does not win a major
I was firmly in the Rory lying-in-wait camp, that another title was inevitable and imminent, right up until the final round of the Masters last year.
But the way he played that Sunday – devoid of sparkle and verve just when he needed it – and the rest of the 2018 season has convinced me that something is missing, and I'm not altogether sure he can get it back.
Portrush is going to be monstrous in terms of pressure for him, there are too many demons at Augusta now, and while I like him better at Bethpage – now in part of the season where he's often at his best – he just doesn't putt well enough to win majors.
Jordan Spieth comes back
Possibly as early as Augusta, I think. Spieth didn't exactly have a horrible year in 2018 – he teed off last on Sunday at Carnoustie, remember – but it was prosaic by his standards.
I see him recovering his form on the greens, and once that's in order, he's dangerous on all but the big-bomber exclusive tracks. Portrush might well be a goer, Augusta certainly should be.
An Englishman wins in Ireland
Only which one? We're absolutely spoilt for choice right now.
There were seven different English winners in the last 11 events on the 2018 European Tour schedule. And it wouldn't be an outrageous surprise if any one of them became England's first Open champion since Nick Faldo.
If I could choose any of them for preference, it'd be Justin Rose, who just needs a Claret Jug in his arms at Portrush to complete an exemplary and admirable career before he turns 40.
But I have an inkling for Eddie Pepperell, a super links player, or Matt Wallace, who just needs to break through in a truly big event to enter elite status.
The rules changes change…not much
The overhaul of the rules which came into effect yesterday is intended to simplify the game (good luck with that) and to speed it up. I see neither happening.
What is gained from good changes which will have an effect on pace of play is lost from others which will prolong it; the flag in or out rule, and especially the one allowing players to repair spike marks, which just seems to me to be a charter for cheats and/or over-fussy gardeners.
Trying to increase pace of play is a laudable aim. But I still think the best way is to enforce a culture of quicker golf by penalising elite golfers shots for blatant and selfish slowness and letting that example trickle down the levels of the game.
A gradual renaissance of Scottish pro golf
Scotland has double figures of players on the European Tour this year and I think we get at least four in the Race to Dubai finale. It'll be a mixture as always, but on balance, a move forward.
Finally…what I want for 2019
A great week in Portrush for the Open. I can hardly wait.
A complete return to fitness and form for Paul Lawrie, who was 50 yesterday. Happy Birthday, Chippy.
Plenty of Padraig Harrington press conferences as the new Ryder Cup captain, as long as we get a professional transcriber for each one.
A win on tour from one of our four rookie Scots.
As good a summer (weatherwise) as 2018. Wasn't it wonderful?
And to be wrong about Rory…