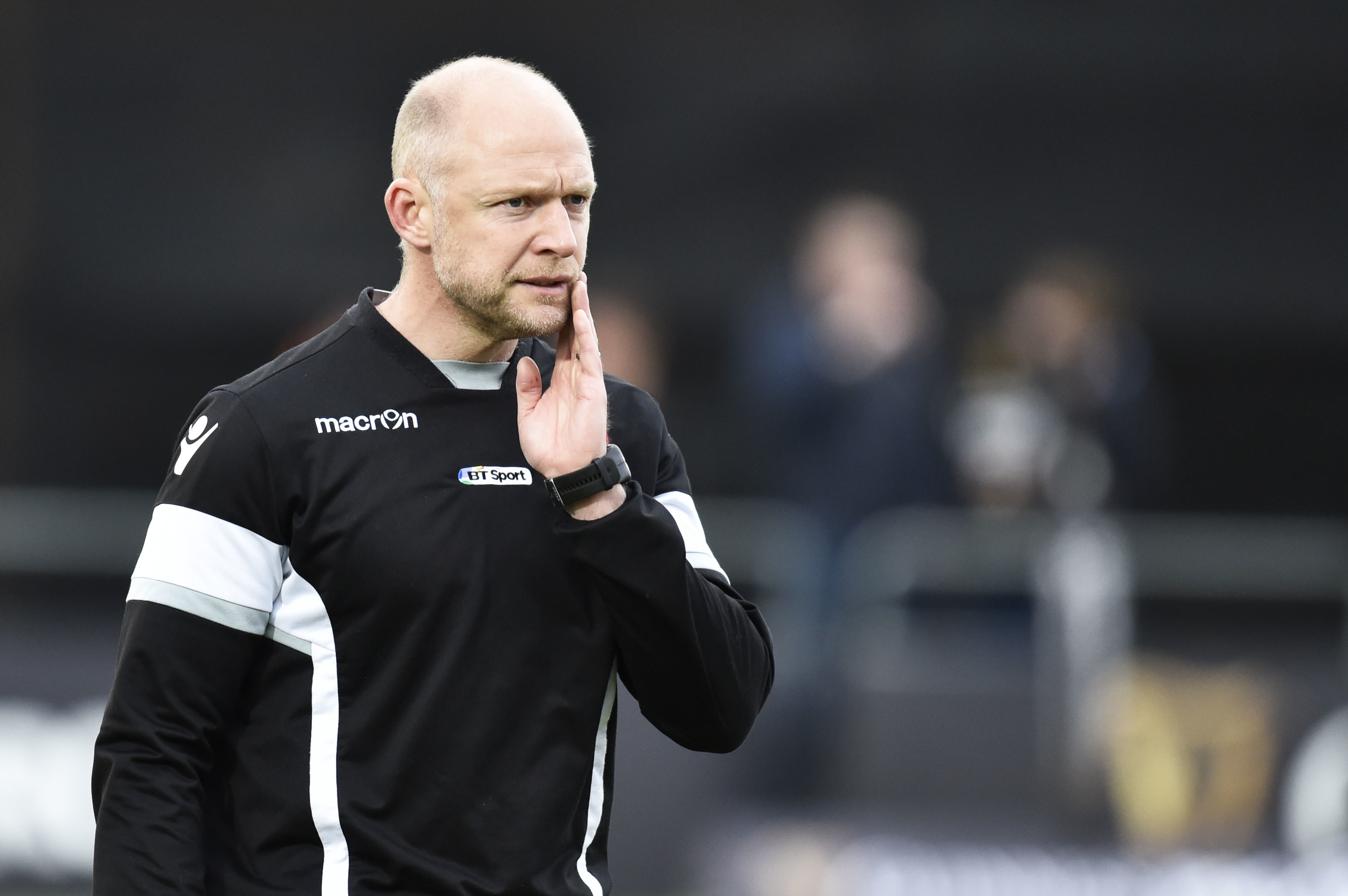 Trust in all the players – not just the international big names – to do the job is the key to Edinburgh's success so far this season, believes attack coach Duncan Hodge.
The capital side made 12 changes for their opening European Challenge Cup match against Agen in France and while the perception to some might have been they weren't taking the competition totally seriously by fielding some fringe players, that wasn't the coaches' thought at all.
"We are trying to rotate the squad a bit more," said Hodge. "It's probably something we've not done that well and perhaps not had the squad to do before.
"We've got to trust the players. When you select these young players they've got to stand up and they did that at the weekend.
"We're probably ahead of where we were last year. Look at the guys who played, George Taylor was man of the match, Charlie Shiel played, James Johnstone played a whole load of games for us last year and hasn't played many. Nick Haining, Cammy Fenton both played well.
"If you'd said to us before the game we'd have played like that and come away with a win we'd have taken it, but to get the bonus point as well at the end was great. And that's great for morale, it's great for competition in terms of the Scotland guys coming back in, and it's a fairly healthy camp just now."
Agen are struggling in the Top 14 but the same can't be said at all for the second team in the French doubleheader coming to BT Murrayfield this week, Bordeaux-Begles.
"Bordeaux are sitting second in the Top 14 by some distance, they and Lyon are well clear, so they're a good side, they're well coached, they have got some good individual players," said Hodge.
"They're kind of typically French: they're a big side, based around set piece and a sort of power game, so in that respect they're no different to Agen, Montpellier and Toulon and other sides we've played in the last two years.
"The attack and defensive analysis have been very similar these two weeks. It happened last year – we had Toulon and Montpellier back to back and beat them both."
Winning a bonus point away from home inb the first pool game was the ideal start for Edinburgh, but they're not looking at anything beyond the visitors this week.
"We've not talked about taking control of groups or getting out of stages, we're just focused on playing at home and doing what we do," said Hodge.
"We've put a lot of due diligence into Bordeaux, we know how they play but when we're at home, we want to bring our game. Then we've got a league game then another block of two European games before we look to find out exactly where we are."