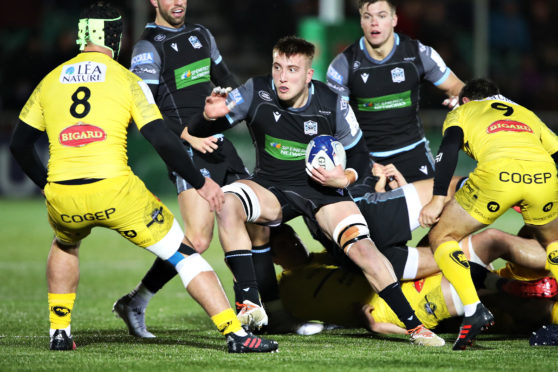 Glasgow perform best under pressure and their season is still in their own hands in both competitions going into the festive season doubleheader with Edinburgh, says scrum coach Petrus du Plessis.
The South African says the squad have shrugged off the disappointment of the home defeat against La Rochelle and have re-set for the first of the 1872 Cup matches, at Scotstoun on Saturday evening.
"If we'd come away with the win, then possibly one more win could have got us into the quarters, but the pressure is on us now," said du Plessis. "But we always seem to thrive under pressure. Back end of last year when we had to make the play-offs, or get a home semi, that's what happened.
"The PRO14 is still pretty much in our hands. Last year a team like Edinburgh who lost 10 or 11 games still had an opportunity at the end to get to the play-offs. So we just need to keep our heads down, prepare really well, and go on.
"It will come. We wouldn't make any excuses, but it was a tough start for us with the World Cup and the disruptions we had."
There's more at stake for Glasgow than Edinburgh this time, and du Plessis feels that will make the difference.
"It's only going to cement Edinburgh's position in the other conference, while for us it's massively important now. Last year when they won twice before we absolutely smashed them off the park in the last game, but for us it's to pick up from there and do what we know we do well.
"Last year and the year before we were comfortable, they were scrapping for it and they were more desperate than us. This year it will be interesting to see how we go because we're in that position.
"It's still in our hands but we've got to focus because we're desperate for the points. To come up against Edinburgh is a fantastic opportunity to put things right.
"They're physical, Richard Cockerill has got in their ears and hyped up the whole derby thing, but so have we. We talk about the culture we have in Glasgow compared to Edinburgh, and we've just got to show it at the weekend."
Glasgow won't change the philosophy that meant they turned down kickable penalties on Saturday to go for tries, he added.
"We thought we could have had a penalty try," he said. "We scrum and take it as far as we can. There were a lot of things to think of.
"Yeah, Dave and Jason's attacking principles are to have expansive rugby, and we want to go for the seven rather than the three. Look at the kick they had towards the posts that was blown back, and the wind was howling, so there's a lot of factors there."
The Warriors will be without Matt Fagerson after his red card on Saturday, and du Plessis thought the young back rower was unlucky.
"There's so little margin that if someone tackles high you can get an elbow to the chin or something – not through the ball carrier's choice but through bad tackle technique," said the coach. "It happens within a split second so it's difficult to comment on how they would see it.
"He's an unbelievably explosive athlete. The way he steps and throws himself into running with the ball, it's difficult to tackle him. He's a fantastic player and there's no malice in any of this – that's just his style of running with the ball."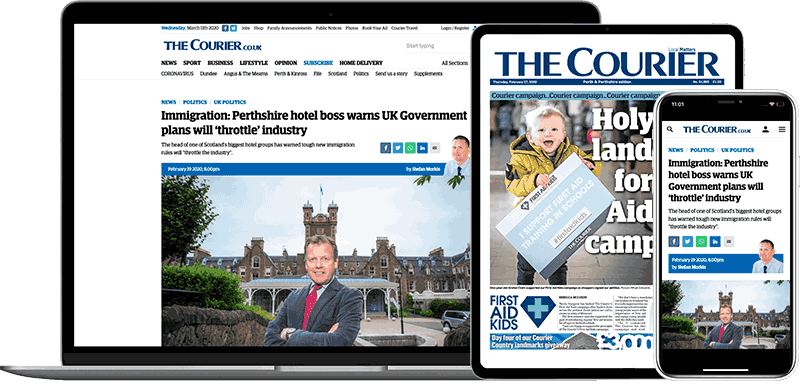 Help support quality local journalism … become a digital subscriber to The Courier
For as little as £5.99 a month you can access all of our content, including Premium articles.
Subscribe