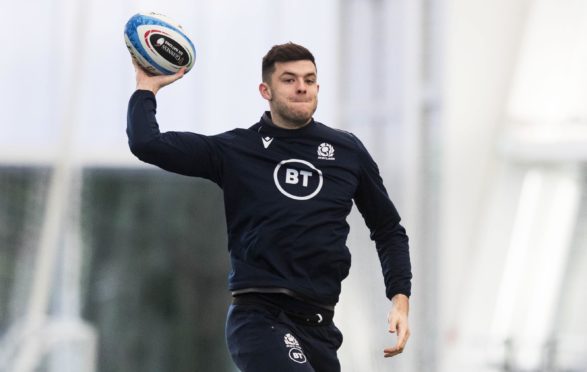 Two years ago Blair Kinghorn sat on the bench in Rome biting his nails rather than taking part, but he made up for that inaction against the Italians a year ago at Murrayfield.
The Edinburgh full-back who mostly is employed as a wing by Scotland scored a hat-trick against the Italians, the first by a Scot in the Six Nations for 30 years, and got a keepsake from his team-mates for the feat.
"It was a good day all round as we won and obviously for me personally," he said as the squad prepared to meet Italy again in Rome this weekend. "I got a signed ball which was organised by Greig (Laidlaw), and it's in a prominent place in my bedroom at home.
"Personally it was my best memory in a Scotland shirt outside my actual debut."
The hat-trick came from the wing, but he played three games at his usual position of full-back last season in Stuart Hogg's injury absence before an injury cost him for the final game against England. Those three games are still the only times he's played 15 when Hogg's been available.
"As it turns out I have played more times on the wing than at full-back for Scotland and I really enjoy playing there outside a firing back line," he said.
"Competition brings out the best in people and I am always gunning for Hoggy's spot. He is working really well at the moment and I don't mind playing on the wing, but I am a full-back.
"Hoggy has the experience, he is fast and a very talented player so I have to keep doing the basics well and be happy with that."
Scotland have won their last seven meetings with Italy but it's a whole new game with Franco Smith having taken over the reins, added Kinghorn.
"They have definitely changed their style of play and been more expansive in the first two games they have played," he said. "They've thrown the most offloads in the first two games and we know it will be a tough game going down there in front of their home support .
"But there will be more counterattacking opportunities for us. They like to chance their hand a little bit in the 15 metre channel, so we're going to look to put pressure on their attack and hopefully we'll get some broken field opportunities and that's where our backs can really come to life."
The Scots aren't yet frustrated by scoring no tries in the first two games, feeling like they're going to come.
"It's disappointing obviously, but I think we're more disappointed with the results," he said. "We could have scored a couple against Ireland and the England game was a bit of an anomaly, it was tough for anyone to score.
"We've got the cross-kick in our game now, and we back ourselves in the air. Myself and Sean (Maitland) are quite big guys and we see that as a strength of ours.
"Italyseem to want to play a bit now, and so do we, so we'll come ready for an attacking game.
"And if it is a nice sunny day – which hopefully it is because I'm sick and tired of the rain – that'll be good. They're a threat and we've looked at it and we're ready."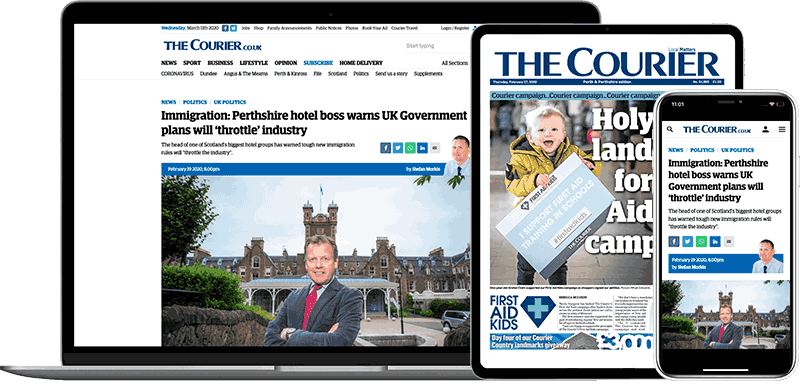 Help support quality local journalism … become a digital subscriber to The Courier
For as little as £5.99 a month you can access all of our content, including Premium articles.
Subscribe