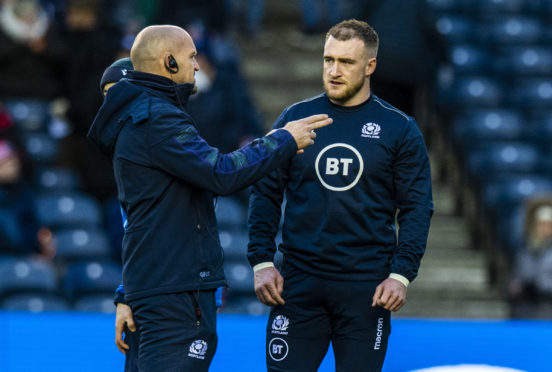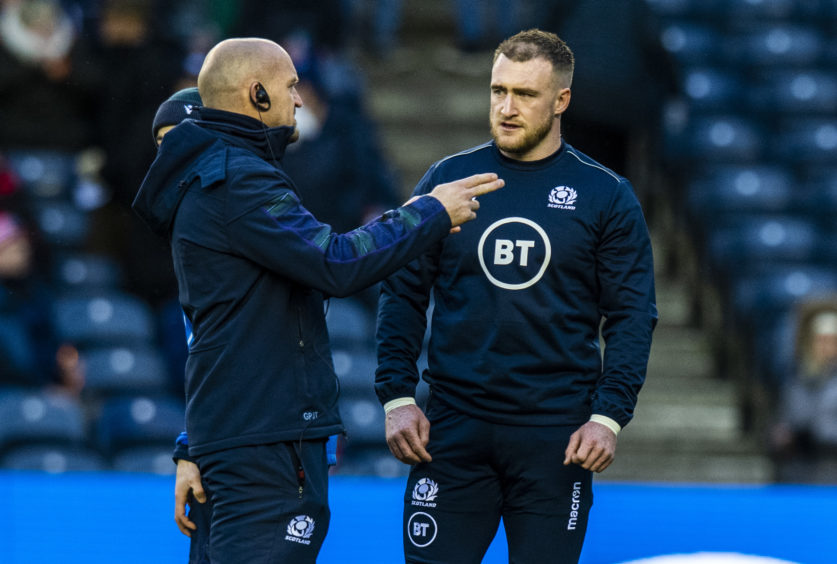 Gregor Townsend isn't under pressure for Scotland's crucial Guinness Six Nations meeting with Italy in Rome insists captain Stuart Hogg – it's all on the players.
Hogg spoke up in support of the embattled head coach on the eve of the game after a final team run bathed in warm sunshine at the Stadio Olimpico, in stark contrast to stormy training conditions back home.
With the pitch amazingly pristine having hosted Roma's Europa League game against Belgian side Gent just 14 hours previously, conditions seem tailor-made for Italy's new open, off-loading style and for Scotland to finally break out of the stranglehold they were under in the dreadful weather of the Calcutta Cup game.
Many think Townsend's position as head coach will be untenable if Scotland don't win for a fourth successive time in Rome today, but Hogg absolved his head coach.
"I don't think Gregor is under pressure," said the captain, yet to win in three games in the job. "I think he is a terrific coach.
"It is us as players that play the game at the end of the day. We've been in a position a few times to win Test matches and we've let some go.
"There are always areas to work on. The Ireland game, for instance, we talked about our finish zone. We are getting the tools to be successful we're just not clicking at time and nailing every opportunity.
"You might get six or seven opportunities in a game and you have to make the most of every single one. At times we haven't and that's the reason we're not winning Test matches."
Those three losses – the two Six Nations games this year and a previous loss on tour two years ago to the USA – hurt him personally, he said.
"A defeat in a Scotland jersey hurts for everybody, but for the last couple of weeks I have taken it a little bit more personally being captain.
"That is because I care, and because I want to make a difference. I want boys to be able to play with some freedom and express ourselves. Everything is not going to go our way all the time.
"I am enjoying being captain, but for me, it is just doing my job. I have been around a long time now but I know international rugby but I am constantly learning about myself and the role as captain and about the team on a weekly basis and it is exciting for me.
"I am there to make sure the guys are enjoying themselves, are working hard and they want to be in this position to play for Scotland. I believe the mood in camp now is a positive one and long may that continue."
Hogg dismissed the talk of his personal "errors" against Ireland and England and said he has confidence in his own ability to make a big difference.
"I will be doing my normal performance, going out to express myself and have some fun. Everybody concentrates on the negatives nowadays. I believe I've done a lot of good stuff in the past couple of weeks as well, but everybody focuses on the not-so-good moments.
'I'm a confident player. I believe in my ability. I know that, on my day, I can play some good rugby. I'm looking forward to doing that tomorrow."
Despite the talk this week from the Scots of what Italy will do – a team that has lost 24 successive Six Nations games and the last seven against Scotland – the concern of the squad was still on what they will do themselves, he added.
"We have had a good couple of sessions in the fallow week last week and we have been taking small steps to ensure we get this victory," he continued.
"For us it will take a huge performance from us and one that we will not shy away from. We will front up and really take the game to the Italians as that is what this game demands.
"They are the highest offloading team in the competition so far and a large majority of them come in the wide channels, the 15 metre channels. As a back three and backline we have to be spot on in our defence and make sure we don't allow these offloads to happen because they're very, very dangerous when they come off.
"They are a terrific side but there are some opportunities and we're looking forward to the challenge."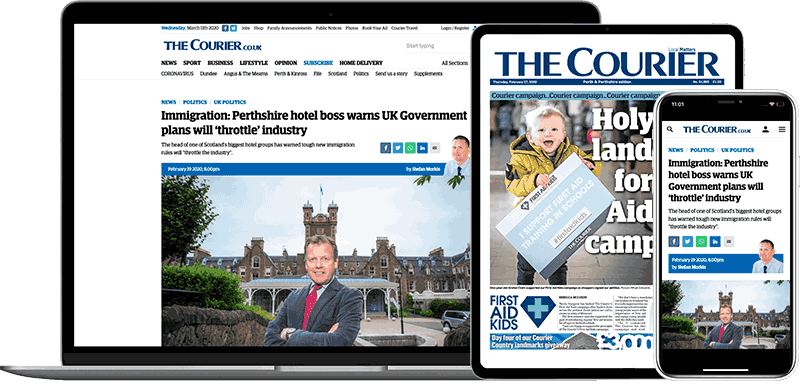 Help support quality local journalism … become a digital subscriber to The Courier
For as little as £5.99 a month you can access all of our content, including Premium articles.
Subscribe