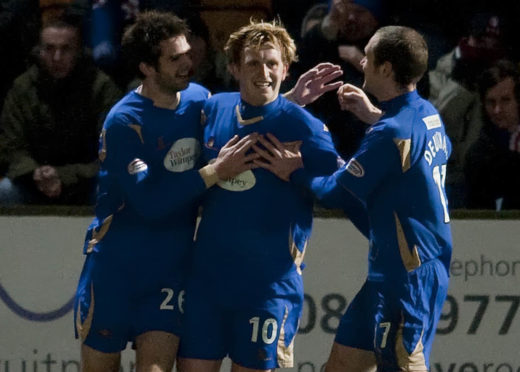 There will only be one player in the St Johnstone squad tomorrow who knows what it's like to beat Rangers at McDiarmid Park.
Nearly a decade has passed since Liam Craig helped Saints put four past the Glasgow giants.
The Perth side were "ruthless" that day and they will need to be the same again this time around if the long home wait is to be ended, Craig has admitted.
What the former Falkirk and Hibs man can say for certain is that there is one common denominator between the two fixtures – pre-game confidence in the Perth camp.
The Saints side weren't searching for form in 2010 and neither are they in 2020.
"The majority of the team back then played in the Championship-winning side," said Craig.
"Being used to winning games was important.
"We were disappointed to lose the late goal in Dingwall. It's frustrating that for a third time we haven't got the result we deserved against Ross County.
"But the confidence is still really high for the Rangers game.
"Everyone is defending properly and we've got enough quality to create chances.
"The important thing against a team like Rangers is that we have to be more ruthless. We didn't take our chances against Ross County. On Sunday we'll need to.
"We can cause Rangers a lot of problems."
Unsurprisingly, Craig doesn't have a problem recalling the details of a 4-1 victory against Rangers.
"When you look back the early goal from Cillian (Sheridan) is probably the one that stands out," he said. "He had that in his locker.
"I think the shot has actually hit both posts before it's gone in.
"Midge (Chris Millar) put us 2-1 up before half-time with a massive deflection.
"Papac got them back into the game quickly.
"My header that I still think should have been given to me – that would make it 75 goals in my career! – hit Lee McCulloch and went in the bottom corner. That put us two up against a very good Rangers team.
"I'm still annoyed Midge got to keep his and I didn't.
"Then it was about being hard to break down – which that team was.
"Muzz (Murray Davidson) came off the bench to make it 4-1 with a wee half-volley.
"I've had a lot of hammerings off Rangers and Celtic over the years so you don't forget when you beat one of them by three goals, that's for sure.
"I'm sure it's a great memory for the fans as well. It was one of those nights you'll always remember – certainly me and Midgey scoring in the same game. You've have got good odds on us scoring in the same season, never mind the same game!"
As Craig pointed out "myself, Midgey and Ando were the young ones back then", learning off the likes of Jody Morris and Michael Duberry.
Now Craig is the senior pro passing on his wisdom – preferably during the heat of battle.
"I do look at myself as a senior player and I've helped the younger lads from the sidelines but it's a lot better when you're helping them out on the pitch," he said.
"I've still got a lot to offer.
"I'm really enjoying playing besides boys like Ali (McCann), Jason (Kerr) and Butch (Matt Butcher).
"I got that sort of help from the likes of Jody and Dubes.
"That's in my make-up and I can do it more when I'm out there beside them."
Craig added: "St Johnstone have always managed to get the balance right in their teams when I've been here. It's taken a bit longer this season but that looks like being the case again now.
"The younger boys are full of energy and enthusiasm and the older players are there to help them.
"We've been used to success year in, year out here. A lot of the senior boys have left in the last couple of years but the likes of Ali, Gordy (Liam Gordon) and Jason are showing what good players they are.
"They have been given time to develop. The manager has got belief in them and he's stuck by them.
"The togetherness is as strong as it ever was.
"Maybe the club doesn't get the credit it deserves for bringing young players through.
"Hopefully that is changing with the results we're getting. People are starting to sit up and take notice.
"You need to credit the academy and the manager. Then it comes down to the player himself taking his chance. That's what these boys have done.
"We've got two massive games coming up (the Scottish Cup quarter-final against Celtic is the following Sunday) and the task is to go and show it against the top teams in the league."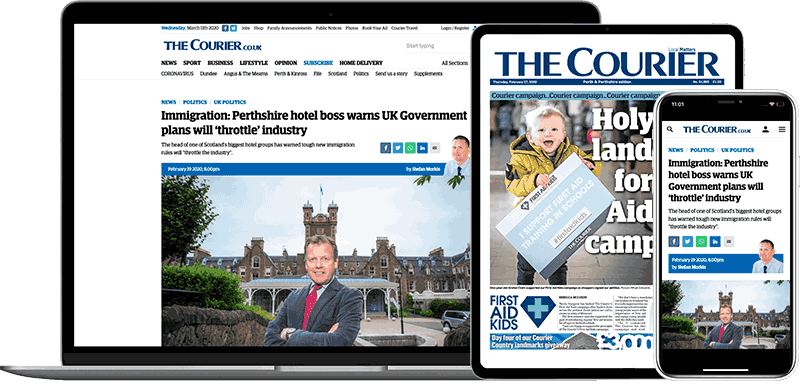 Help support quality local journalism … become a digital subscriber to The Courier
For as little as £5.99 a month you can access all of our content, including Premium articles.
Subscribe