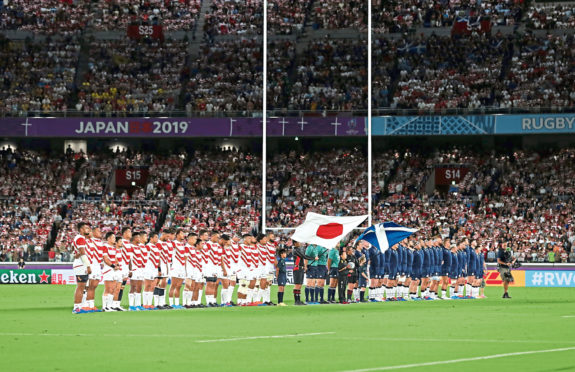 Towards the end of last season, the Six Nations opted to reject a World Rugby plan – grandly titled The Nations League – which would have brought significant investment into the game.
The plan was to organise rugby's scattered international schedule into a hard and fast global competition and would be backed with equity investment money.
It was not a well thought out plan. For a start the extended playing schedule proposed was simply not feasible or acceptable to players. In addition, it totally ignored the Tier Two nations.
Thirdly, it was a thinly-veiled attempt to prop up the finances of the SANZAR group, with the profitable European sector effectively subsiding the three major Southern Hemisphere nations.
The Six Nations, however, had an alternative option, selling a seventh share in their profitable and popular annual championship to another equity investment group.
That deal, with CVC, still is incomplete. And you have to think now that the goalposts are moving on this and every other financial element of the worldwide game.
The coronavirus outbreak has effectively killed the 2019-20 season. Despite plaintive noises from the Gallagher Premiership and the French Top 14, who seem to have not quite given up hope yet, it's almost inconceivable that any competitions can be finished.
Every day that players remain comparatively idle – social media challenges and restricted training regimes do not sustain fitness to play a demandingly physical sport like rugby – makes it all the more unlikely they can play again.
Finn Russell, in his slightly bizarre "taps aff" Skype interview with Jim Hamilton for the RugbyPass website this weekend, said he'd heard the plan in France was a 45-day lockdown, then two weeks of training, and then cramming as much as they could in before June.
The French have often shown little interest in player welfare, but this goes beyond the pale. By May, players will really need a full pre-season programme to get back up to speed, or risk serious damage.
Thus England – below the Premiership, which dances to its own tune – Scotland, Ireland, Wales and Italy have all simply cancelled their seasons.
There's a massive financial hit for this, of course. and we've had exceutive and head coach pay cuts already.
In Scotland, these are deferrals, which does not look great from a PR perspective especially given the scandal of Mark Dodson's mega bonuses.
But the whole thing is a gesture anyway, and Scottish Rugby has acted reasonably in the crisis so far – £5000 for every club in the country to help them through less than a week after suspending the season, for example.
The deferrals may yet become cuts in a rapidly developing situation. Hysterical reactions to this are misplaced.
Elsewhere, things don't look as great. The national unions in Europe will take a hit, and Wales and Ireland missed out on a home Six Nations game for now, but they should survive.
But US Rugby have filed for bankruptcy only three weeks after the sports lockdown, showing how precarious their position had been.
They were quickly followed by brutal cuts at Rugby Australia, 75% of staff laid off and 50% pay cuts as they face a balck hole of £60 million in lost revenue.
The Southern Hemisphere's Rugby Championship and the tours from the home nations, appears to be in tatters.
What are World Rugby, flush with £150 million in surpluses even before a hugely successful and profitable World Cup in Japan, doing?
They have an action plan in the works, they say, that will ensure no union goes under. Hopefully it will be finished quickly for US Rugby and Rugby Australia's sake.
They also want a redrawn schedule to bolster the nations who won't be able to play their money-spinning games in July. A sharing of profits from November tests would seem one way to do this.
And whither those equity investment plans now? If rugby is to stay a global game, then perhaps it's time to re-open the Nations League concept.
Only this time do it properly, not drawn up on the back of a fag packet by New Zealand, Australia and South Africa with their own profit in mind.
A common sense decision
Scottish Rugby struck the 2019-20 season from the record this week, and unlike in football, where this appears to be a contentious option, most accept it as the right decision.
Half of the clubs proposed making the season null and void, which really was the least bad option. I make it only three clubs had actually decided their fates in the Tennents National Leagues.
One was Dundee High Rugby, who were "officially" relegated from National One. They have been fortunate, but applying some selective action to them was never really fair or reasonable.
It's a clean slate for everyone, and hopefully also club rugby will be finally fully amateur again for the new season, as was promised for 2019-20 but curiously never enacted.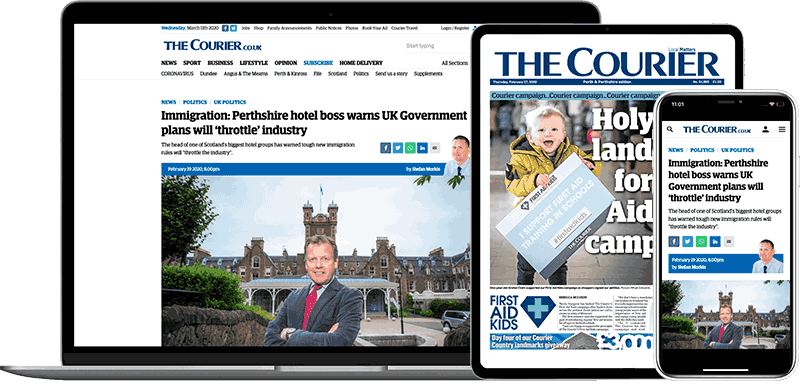 Help support quality local journalism … become a digital subscriber to The Courier
For as little as £5.99 a month you can access all of our content, including Premium articles.
Subscribe