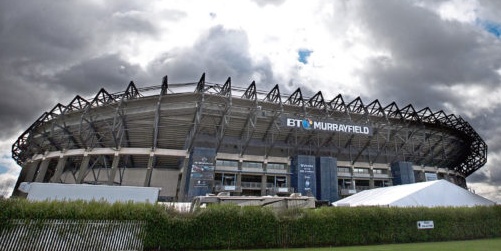 Inter-city 1872 Cup derbies – almost certainly behind closed doors – in late August or early September should finally signal a return to rugby in Scotland, if the government's phases of lockdown easing for the pandemic go smoothly.
Leading Scottish Rugby officials have presented a "road map" to the Scottish Government seeking a return to training for professional players at Glasgow and Edinburgh at the end of this month, but players will be running at distances of 17 metres apart and working in outdoor gyms for the initial part of return.
The hope is that with the gradual easing of lockdown going as the government hope, Glasgow and Edinburgh will play matches against each other at the end of August, progressing to PRO14 matches the following month and the return of internationals at Murrayfield in November.
It's also hoped that an easing of social distancing levels inside the current 2 metres might allow spectators for those games, but that remains an "extremely challenging" part of the preparations.
The SRU's chief operating officer Dominic McKay, who is piloting the organisation's approach with government, said he could envisage derby games "in our hub environment at BT Murrayfield at the back end of August".
"At the moment we and as a league in the PRO14 are grappling with getting players back, which will take ten weeks plus, and also when it wil be appropriate to have gates open," he said. "For PRO14 games, if things are right, we're looking towards the end of August, or it may move to September; our plans need to be adaptable because things are constantly changing.
"I can envisage a scenario where we have inter-city derbies at Murrayfield at the back end of August, then a phased approach inside the appropriate government guidelines, then international rugby again during November. But every step from training, to contact, to behind closed doors games will be constantly reviewed to give government confidence to allow us to graduate through the phases."
Dr James Robson, Scottish Rugby's chief medical officer, said the plan to return to training at the end of June was "very much down to if conditions with the pandemic continue to improve."
"Being locked down seems like it's lasted a lifetime already but we're still on the very first steps back, and for us that means we haven't really started," said the former Dundee GP, who has been Scottish rugby's leading medical figure for nearly three decades. "In terms of the players return to training is first priority, we need to get them fit again – this is the longest time decommissioned we've had in my professional experience.
"That means we have to come back very slowly, very carefully, in a very measured fashion and we can only do that when the government say it's okay to do so. They're looking at the transmission and prevalence rates and how the virus is in the community, and looking for the lower new infection rates which allows us to let players to interact again."
Those rates were moving in the right direction, he said, by the "tail-off" of the virus was going a little slower than had been hoped.
"There's always an element of wait and see because the science behind the virus is a moving target right now," he added. "I can read or listen to something in the morning and that information can change or be enhanced by the afternoon. Week on week it's a changing environment."
Preparations have already been made for the return of players to Murrayfield to train individually at distance, but the long lockdown means it's likely to be ten weeks of work, starting with strength and conditioning, before it's safe for players at the elite level to play again.
"Players returning to Murrayfield will be running in channels 17 metres apart, we're taking no chances with the social distancing and we've gone to the maximum," continued Dr Robson. "We've built an outdoor gymnasium areas because the science shows us the chance of transmission or infected is very much smaller outdoors."
Scottish Rugby were discussing with government on how grassroots rugby can be permitted to re-commence and advice is going out to clubs and schools in the next few days. The union are also helping clubs aim towards re-opening facilities, mindful that many have been closed for three months.
A total of 82 applications to the union's club hardship fund were received, and all 82 who applied will get some part of the £500,000 put aside to assist clubs in difficulty during the lockdown.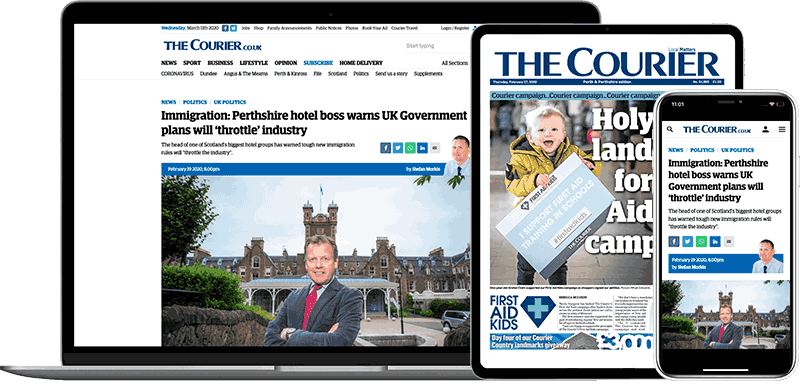 Help support quality local journalism … become a digital subscriber to The Courier
For as little as £5.99 a month you can access all of our content, including Premium articles.
Subscribe