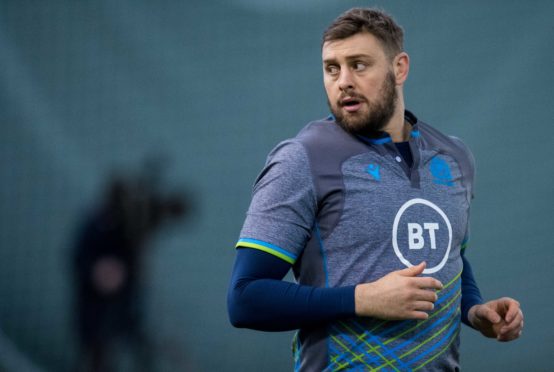 Scotland's international squad spent lockdown just like everyone else – quizzes and competitions on Zoom and champing at the bit to get back into action, but the focus is renewed and intense now they are there, says No 8 Nick Haining.
The Australian-born back rower, who qualifies for Scotland due to his granny from Dundee, has only been in the international squad since the beginning of the year and was a surprise choice then, but he's beginning to belong even if seven months were taken out of the year.
"It has been really good so far, probably a bit unexpected by myself for sure, but I am really relishing it and just enjoying it," he said.
"The only downside was the abrupt end to our Six Nations campaign and everyone had to adapt to new circumstances, the staff included. Now everyone is champing at the bit and raring to go and you can see that in our training since we came together last week."
Head coach Gregor Townsend kept the communication streams going though, checking in with squad players regularly and even organising a few remote social activities.
"We had a few quizzes on Zoom in lockdown, rugby quizzes mind you," said Haining. "It turns out that (Edinburgh team-mate) Jamie Ritchie is the man pretty bang on with his rugby knowledge.
"Since we've got back we've had a darts night but that's been the only new thing – of course the forwards' team won.
"But we're all keen to get going on the training pitch and just can't wait to get playing again. It's an intense spell, but I think it is what we need at the moment.
"Not having had the time over the lockdown period means we can now work on things and get our connections together and that's what we've been doing in this first period together."
Haining was regarded as something of an injury stopgap at No 8 when he came into the squad in the spring, but after a fine debut against Ireland his ability as a ball carrier saw him shoot up Townsend's depth chart and he seems likely to be involved against Georgia on Friday in the opening game of a six-match schedule this autumn.
"It has been brilliant, everyone has welcomed me in with open arms and it has been easy to transition into this group," he said. "At first it was a bit nerve wracking being in the international environment too, but it has been quite an easy transition due to the group here.
"We've had the long break now and we want to continue where we left off against France in March against Georgia and Wales in the next two weeks."
A new coaching team at Georgia – native Levan Maisashvili has replaced Milton Haig on an interim basis – means that even though Scotland played the Lelos twice before the Rugby World Cup only last year, there's an element of the unknown.
"We know we'll be up against a big pack with some firepower so we're focusing on that,"added Haining. "We haven't really previewed them yet. There is a little bit of footage and with new coaches things could be completely different.
"But the key is just getting our stuff right, put our game plan in place and really hit the ground running.
"We have no doubts they will give us a game, but we want to build good momentum ahead of Wales and beyond."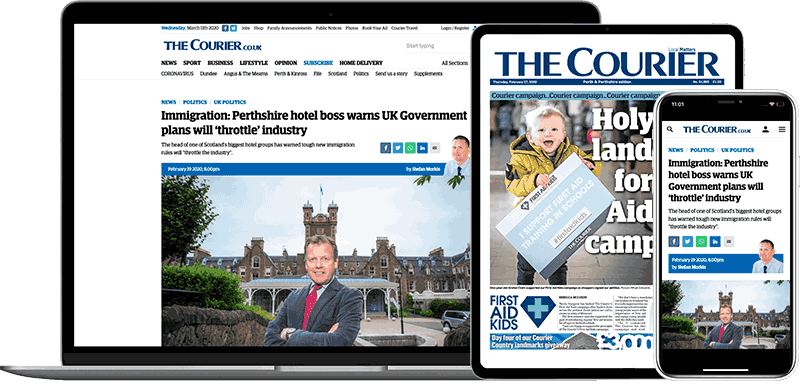 Help support quality local journalism … become a digital subscriber to The Courier
For as little as £5.99 a month you can access all of our content, including Premium articles.
Subscribe